Cassiltoun helps create wildflower meadow in Castlemilk Park
---

---
Throughout this month Cassiltoun Housing Association has worked in partnership with local organisations to create a wildflower meadow within Castlemilk Park.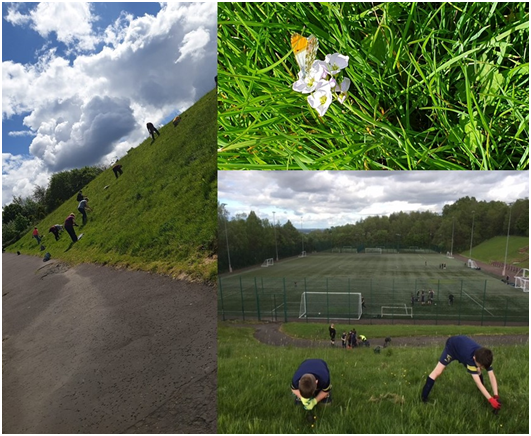 The community woodland officer from Cassiltoun Housing Association had become aware that during the last few months the particular area adjacent to Barlia Football Pitches had a rich array of certain wildlife flowers blossoming but if more species were planted it would enhance the landscape and improve the wildflower meadow.
Funding was secured from Volunteering Matters, Action Earth, an organisation which empowers people in Scotland to take action to improve and develop the health and wellbeing of their local environment through volunteering. To qualify for the grant at least 15 volunteers must participate in the project, however the number of people from Castlemilk that participated was approximately 40.
Over a three-day period, the community woodland officer worked together with the local woodland volunteers, Castlemilk Boys Football Team, Glasgow Housing Association, McDonald's Community Project and Castlemilk High School.
Thanks to the community of Castlemilk it will in turn improve the biodiversity of Castlemilk Park, allow members of the community to meet up and communicate with each other, while visiting urban green spaces and improving their health and wellbeing.
Clair Malpas, chief executive at Cassiltoun said: "It's fantastic to see so many people from the local community giving up their free time to volunteer and work together to deliver this project. I look forward to seeing the transformation of the wildflower meadow and the difference this will make in our community."