Govanhill Housing Association founder honoured at landmark development
---

---
Minister for local government, housing and planning, Kevin Stewart MSP, joined other local elected representatives to open Govanhill Housing Association's new social housing development.
During the ceremony a plaque was unveiled dedicating the new homes to the memory of Ann Scott, a founder member of the Association, who passed away in November having given more than 40 years of voluntary service on the management committee.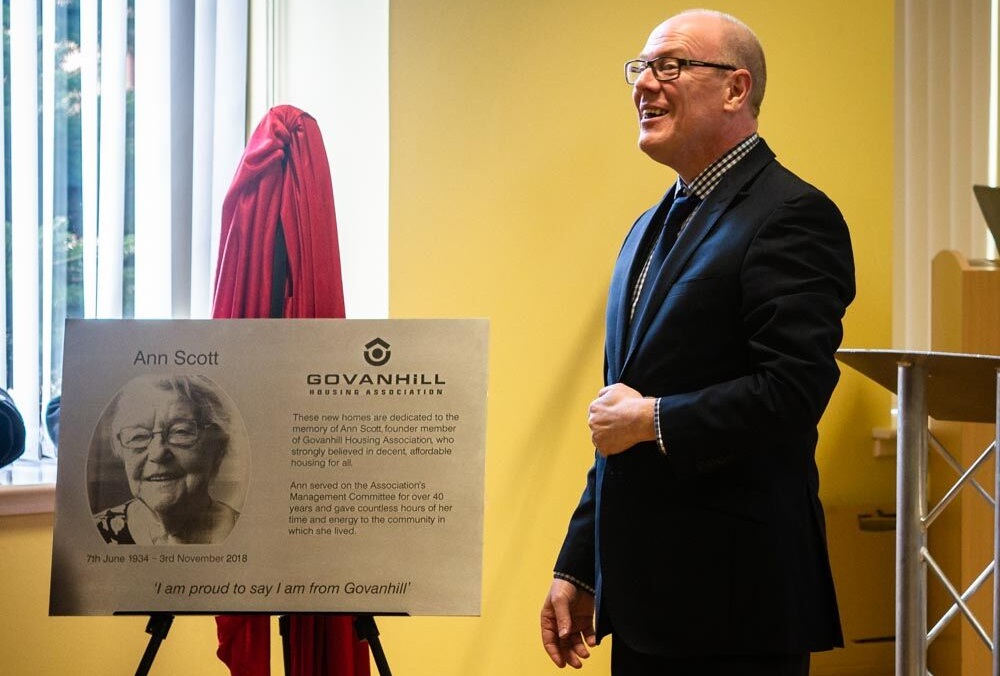 Chairperson Annie Macfarlane said: "We were able to let Ann know our intention to dedicate the building to her when we were made aware of the seriousness of her condition. The fact we are able to dedicate 42 high quality homes to her memory is a fitting tribute to a woman who gave so much of her time to the community in which she lived, and was proud to be a part of."
Tenants who have been offered homes within the new complex include Mr and Mrs Culverhouse and their daughter Julie. In 2018, Mrs Culverhouse suffered a stroke and was advised by her doctor that she could not return to her current flat as she required the use of a wheelchair.
She said: "The area is nice and quiet and we all love the flat! It makes everything so much easier now that I am in a wheelchair. I don't know what I would have done without this move. There is so much more space for me to move around. It's great."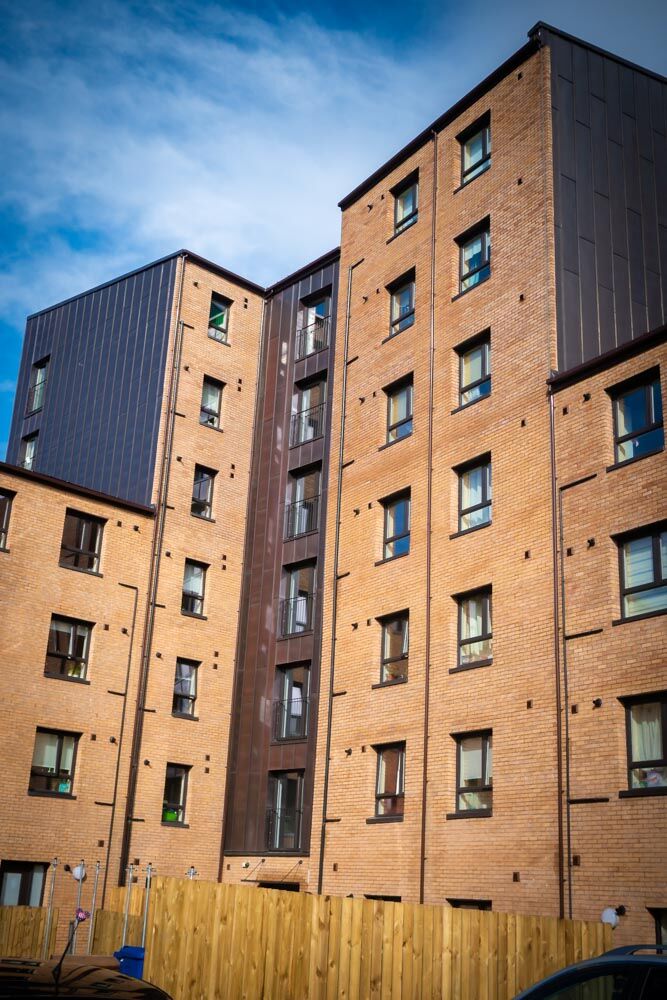 Through the development of new housing the Association has been able to specifically design a property for the particular needs of the family, with the support of occupational therapy and social work.
Wilma Logan, who was her mum's full-time carer until she passed away last year, said: "Sometimes I can't believe that this is my home. Moving here has let me live again."
By moving into her new flat, Wilma has made her previous two-bedroom flat available for a small family. Wilma is well known in the community and has become more involved with Govanhill Housing Association, including joining the management committee.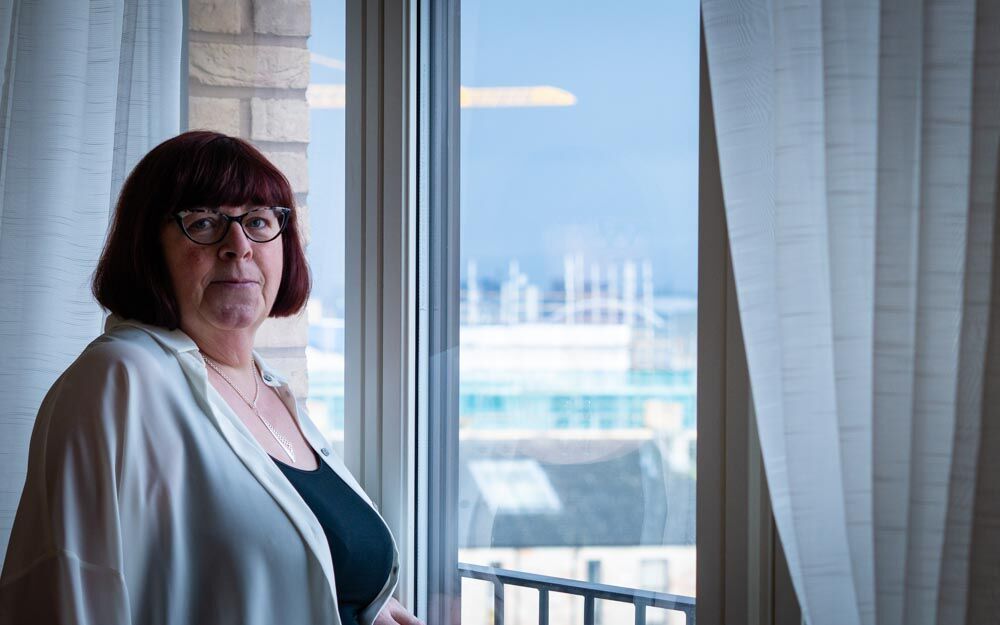 The Rana family were pleased to be able to move into a property more suited to the size of their family. Mr and Mrs Rana and their five sons were previously living in a three-bedroom house. They have now been able to move into a new five-bedroom house which has given the boys more space to study.
Mrs Rana said: "It has been great to move into this house, the boys were very excited to move and are very happy to have their own rooms. The area feels very safe and secure."
Kevin Stewart MSP said: "It was an honour to meet residents at the opening of Govanhill Housing Association's impressive new build development today. It is a worthy monument to the association's founding member Ann Scott – hard working community minded members like Ann are the backbone of the social housing movement.
"I have seen first-hand how the development of high quality homes like these can significantly change people's lives. That is why the Government is committed to its ambitious target of delivering 50,000 affordable homes by 2021, backed by £3 billion."
The development was completed by Cruden Building with environmental sustainability in mind.
Allan Callahan, managing director at Cruden, said: "Cruden Building is delighted to have worked with Govanhill Housing Association and the Design Team on this challenging and technically advanced project which has delivered a superb quality building and more importantly high quality, very energy efficient and comfortable homes for the residents.
"The completed building is a testament to the continued drive and determination of Govanhill Housing Association, their officers, committee and members to continue the successful regeneration of Govanhill."