North Lanarkshire hails success of 'off the shelf' home purchases
---

---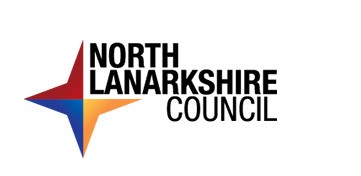 North Lanarkshire Council has hailed the success of the 100 'off the shelf' new build homes which it has purchased directly from housebuilders as part of its Development Pathfinder scheme.
By introducing this cost-effective approach to providing new affordable homes, the council has moved closer to its ambitious plans to deliver 5,000 new build homes by 2035.
Due to the initial success of this scheme, North Lanarkshire Council is calling on more developers, who share its vision of supporting and improving North Lanarkshire's communities, to contact the council and be part of its future plans.
All new homes in the region are built to the council's high standards, meeting required accessibility and sustainability requirements.
The council is currently looking for proposals for four towns: Motherwell (including Ravenscraig), Bellshill, Airdrie and Coatbridge. Other suitable locations may be considered on a site-by-site basis.
The scheme is also supporting the local economy, the construction industry and securing local jobs; and this is vital as Scotland emerges from the COVID-19 lockdown situation.
Tony Mallaghan, housing development manager, said: "Our experience of working with developers has been really positive. We're keen to build on this and are encouraging more house builders to be part of our new build plans. Development Pathfinder will continue to be in addition to our traditional design and build method and supplements our future plans for affordable new homes.
"From the outset we discuss our specification with the developer. And all of the 'off the shelf' purchases continue to be built to the high standards set by us, including meeting required accessibility and sustainability standards.
"Improving the lives of our tenants and regenerating our local communities and town centres are the drivers behind our long term ambition. It's an exciting time for the area and we're committed to delivering our vision of changing the face of communities and town centres and meeting the needs and aspirations of our tenants and residents."
Stuart Dodson, development director, Barratt West Scotland, added: "We're delighted to have delivered ten affordable homes to North Lanarkshire Council at our Ravenscraig development.
"This was our third phase of affordable units delivered in partnership with the council and I am proud to report that the project was delivered on time, resulting in quality, affordable homes for the local community. We will continue to partner with North Lanarkshire Council to deliver much needed affordable housing all across North Lanarkshire."
The council has already contacted developers outlining its plans under the Pathfinder Scheme to raise awareness of its approach to delivering new homes.
All proposals received will be assessed in an equal, fair and transparent manner to ensure suggested sites meet the demands of the council.