Report highlights impact of COVID-19 on responses to domestic abuse
---

---
A new report from Scottish Women's Aid has revealed the devastating effects that COVID-19 - and measures to address the pandemic - have had on those experiencing domestic abuse and on the specialist services working to support survivors.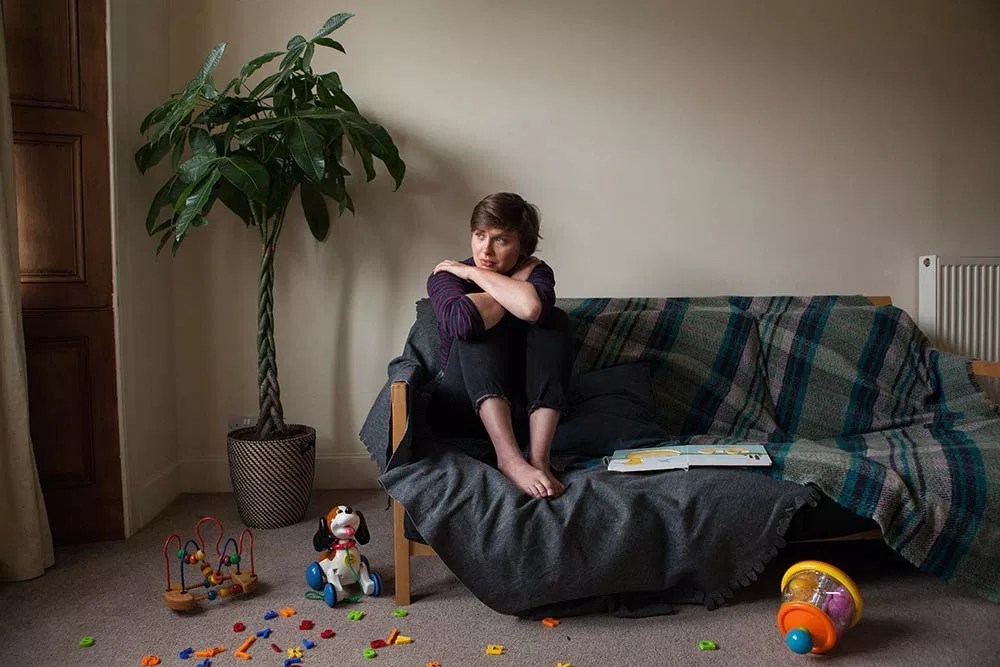 Pandemic-related safety measures have decreased emergency refuge spaces, and many local Women's Aid groups report that the need for refuge is far outstripping capacity. Compounding this problem, many local authorities and housing associations stopped allocating new homes during lockdown, often meaning that children and women in refuge had no place to move on to, which limited refuge spaces for new women and children.
Many Women's Aid groups have also reported a loss in income from housing benefit, which poses a threat to their ability to provide emergency accommodation.
Abuses of child visitation and contact arrangements were seen across multiple regions, and local systems did not effectively respond to abusers using the pandemic as an excuse not to return children to their mothers. Handovers for child visits have also become increasingly dangerous for women and children experiencing domestic abuse.
Changes to the criminal justice system, such as the increased use of undertakings and bail, have resulted in greater risks to women whose abusers who might ordinarily have been remanded in custody. Furthermore, the backlog of court cases resulting from the closure of courts will have an ongoing and debilitating effect on women's already fragile access to justice.
Scottish Women's Aid notes that the early injection of funding from the Scottish Government assisted Women's Aid groups across the country to rapidly transform their services to continue providing support during the pandemic. However, today's data highlights that inconsistent applications of Scottish Government guidance by different local authorities caused immense challenges for groups in obtaining key worker status, PPE, and accessing school spaces for the children of the all-female workforce.
Going forwards, local Women's Aid groups say they are anticipating challenges with staffing, refuge space and funding – and all of this against a backgrop of already increasingly precarious funding for their specialist domestic abuse services. Scottish Women's Aid is making a number of recommendations in the report to address these concerns and the impacts of the pandemic.
These recommendations include an urgent review of specialist refuge accommodation to ensure sufficient provision, action by schools to support children with experience of domestic abuse and the use of virtual courts to reduce waiting times.
Some top findings of the report are as follows:
Refuge
Over half of groups (16 out of 29) who responded to the relevant question have shared refuge accommodation and so many have been unable to accommodate the same numbers of women, children and young people they usually do.
The average length of stay in refuge before the pandemic was already 8.5 months, with a wait of up to 18 months in some areas. This delay will now be exacerbated as most local authorities and housing associations stopped allocating new accommodation during lockdown.
21 of 30 groups who responded to the relevant question have lost income from housing benefit - which poses a threat to their ability to provide emergency accommodation.
Demand for services
Demand for services - 13 out of 30 groups who responded to the relevant question said there has been a change in demand for services during lockdown, and a further 9 said there has been an increase. The background to the 'change in demand' option is that many said there was initially a drop in contacts, but as lockdown went on, the demand increased past pre-lockdown levels in many cases.
Access to justice
Many service providers reported changes in what happened after an abuser had been arrested, with 11 out of 26 groups who responded to this question saying that abusers were being detained in custody less frequently than before lockdown.
At the start of lockdown, courts were closed to all but "essential" business. Although the SCTS envisaged domestic abuse cases being among the limited trials to be conducted, the significant reduction in numbers of cases heard has meant that the backlog of pending cases, including domestic abuse cases, has increased substantially. Individuals awaiting trial on domestic abuse charges are now spending considerably longer than usual on bail, potentially posing continued risks to their victim. It is not yet clear how this is going to be addressed - this is why one of our top recommendations is the introduction of virtual courts to try and clear the backlog.
Dr Marsha Scott, chief executive of Scottish Women's Aid, said: "For women, children and young people experiencing domestic abuse, the pandemic has been particularly difficult and dangerous.
"Our 36 local Women's Aid groups have responded with a degree of speed, dedication and innovation that is to be commended - especially given that they have done so in the face of difficulties that very often could have been avoided.
"As lockdown and other measures ease, we are expecting a substantial increase in demand for services. Urgent action is required by the Scottish Government, the judiciary and local authorities to remedy the problems we've set out in this new report and to facilitate effective service provision. Better planning is also needed so that, if lockdown measures continue to be required going forwards, previous problems affecting domestic abuse service providers and survivors will not be repeated."