Self-Reliant Groups: Empowering people to change their lives and their communities
---

---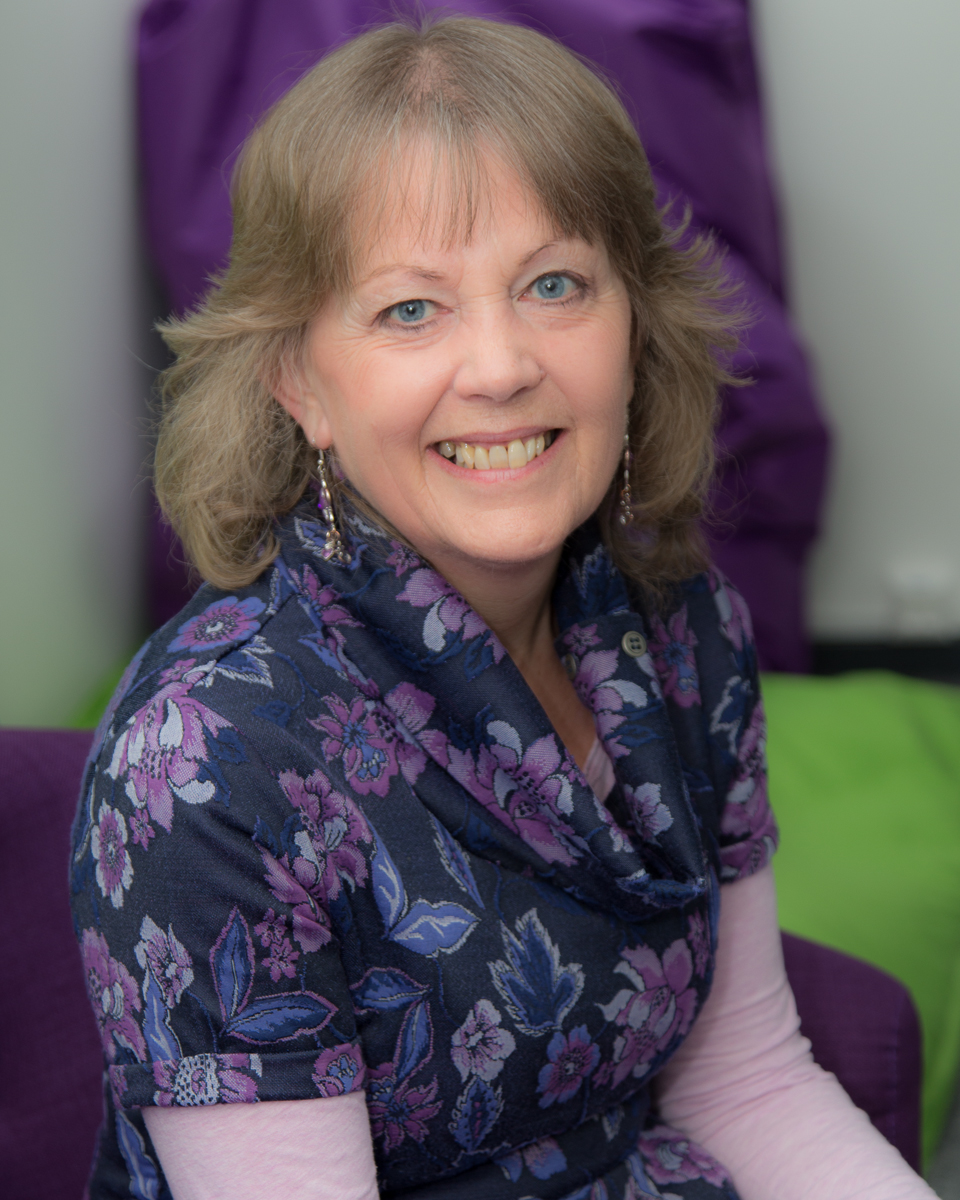 By Karen Davies, Purple Shoots, in partnership with WEvolution
It goes without saying that the pandemic has caused us to confront issues to which previously, we might, perhaps unintentionally, have been turning a blind eye.
One such issue is mental health, with 65% of adults aged 25 and over with an existing mental health problem reporting worse mental health during lockdown. Only recently did a government survey reveal that Scotland's teenagers are suffering a negative shift in mental wellbeing.
Moreover, those who were furloughed, changed jobs or lost their job due to the virus saw their mental health and wellbeing decline more than those whose employment status was not affected.
This should come as no surprise. Although the true extent of the economic impact of lockdown remains unclear, its effect on unemployment is brutally stark, with cases increasing from 500,000 to 1.35 million in the first three months of the year.
Hope is not all lost, however. Amid these trying times, community and a supportive network is more crucial than ever. Since 2015, Purple Shoots, alongside our Scotland-based partner WEvolution, have been working with vulnerable people across the United Kingdom as they take back control of their lives through our 'Self-Reliant Groups' (SRG). WEvolution has pioneered SRGs in Dundee, Renfrewshire, Glasgow and Inverclyde.
At Purple Shoots, we work independently and in partnership with housing associations to encourage people to journey together in becoming economically active and independent. WEvolution are excited about the prospect of working with housing associations in Scotland, after seeing the benefits of working with housing associations in South Wales. They have a comprehensive training programme for partner organisations, and the capacity to run bespoke training for organisations who want to train staff in using the SRG model.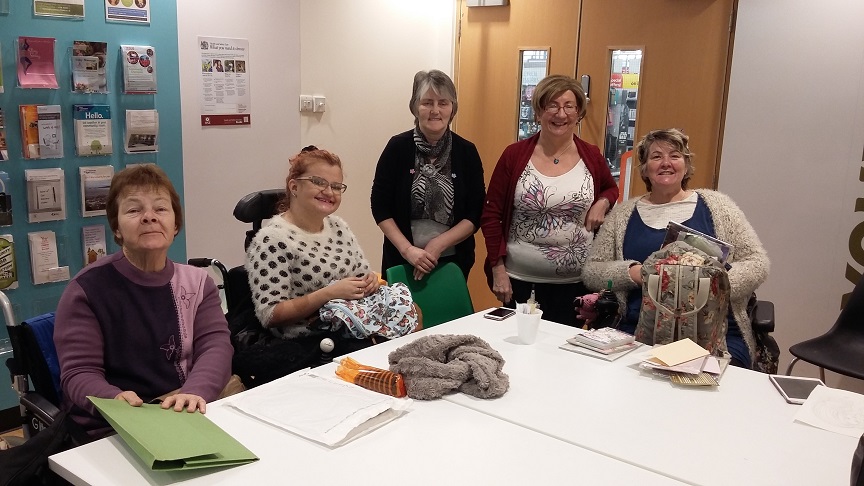 Comprised of 4-10 members from similar backgrounds, SRGs differ from existing community groups in that they are built on a non-funded, independent, entrepreneurial model, whereby members decide how to generate their own money for the group, whether it's selling items or crafting. This money can go on to be used to buy something important for their community. In turn, members feel empowered, with a strong foundation for building mental health, confidence, and skills.
Mental health issues, family pressures, low self-confidence and loneliness are just some of the obstacles that might prevent us from engaging in economic activity, or which may themselves spring from a lack thereof. In this sense, SRGs can help by equipping members of our society with the tools to be financially independent within an environment in which they feel supported and listened to. Indeed, we continually see the very real changes that being a member of an SRG can make to our members' lives.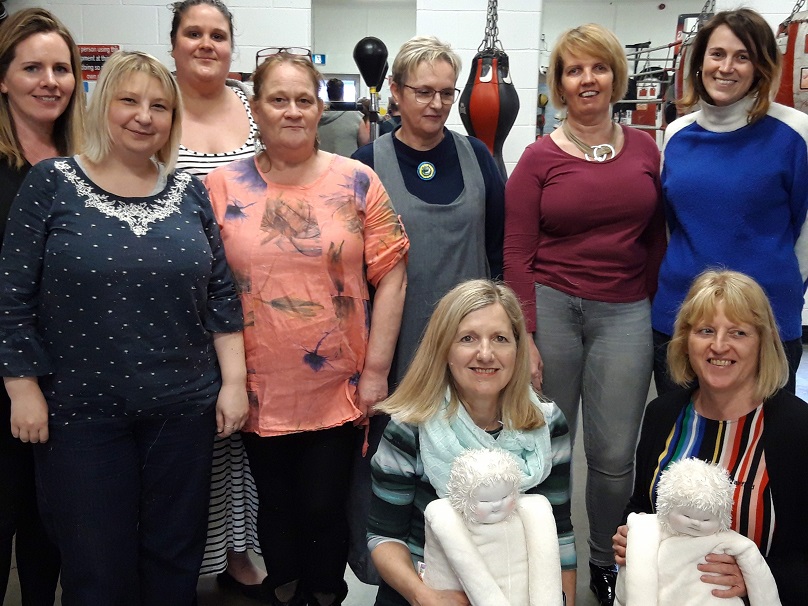 In 2019, the SRG project took five local women from the same housing association and helped them to work together to gain new skills and develop friendships that could help them start to take control of their lives and even improve their community. Within a year, the members had a strong, supportive social circle, and the group has now also grown to eight members. As confidence grew, the women were invited to take part in a sewing project with Cardiff Metropolitan University to manufacture an innovative soft 'hug' aid for dementia patients, adding to their skill set.
Now, the group have built up a small savings pot from making and selling items, so they have a cushion to fall back on if any of them get into financial difficulty. They also have each other to rely on for help, advice or just a friendly word. Throughout the COVID-19 crisis, although the group have not been able to meet in person, they have carried on supporting each other remotely.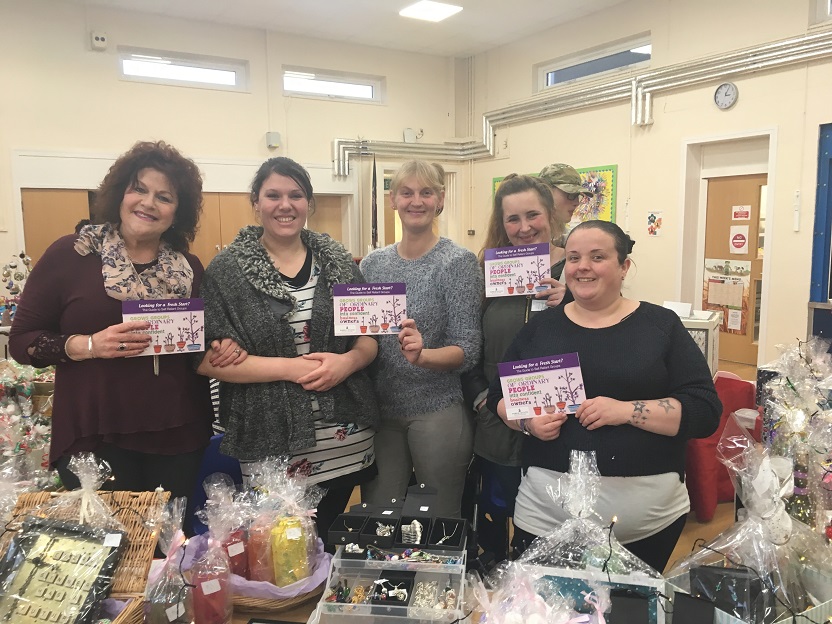 SRGs are a powerful force for individuals and communities to create change for themselves - whether it's improved skills, greater confidence, better overall well-being, or even just knowing that there is a community of people with whom you can share skills, experiences and encourage each other forward.
Especially now that mental health is deteriorating and a stable income is no longer a certainty, SRGs might be a welcome solution, enabling communities to unlock resilience and resourcefulness in a crisis.
For more information on SRGs and the programmes we offer to housing associations, please contact us or visit the Purple Shoots website.