Taylor Wimpey launches consultation on new homes at Helensburgh golf course
---

---
Taylor Wimpey West Scotland and Helensburgh Golf Club have submitted a Proposal of Application Notice (PAN) to Argyll and Bute Council which outlines their intention to submit a planning application for the development of around 300 new homes.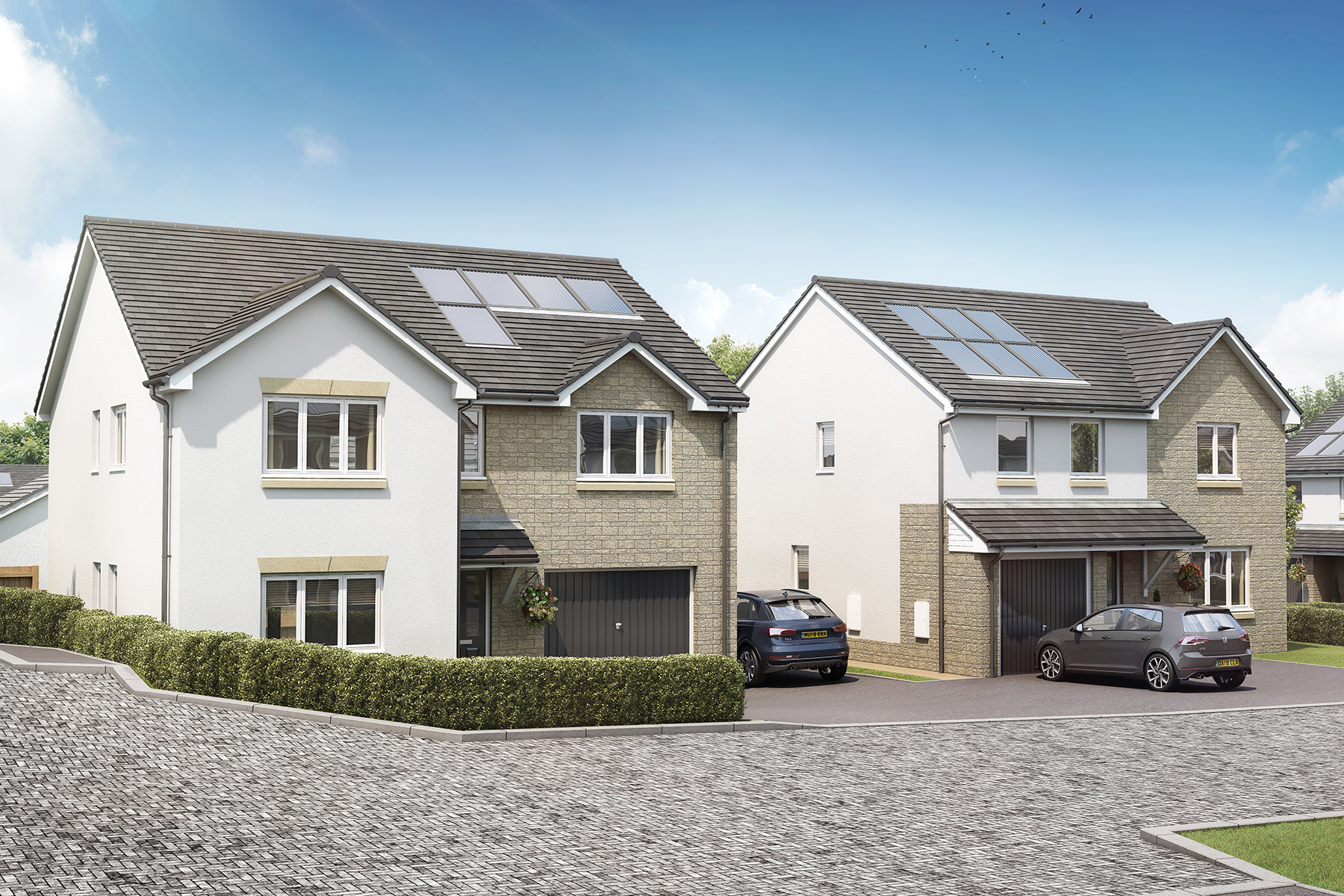 The developer is proposing a mix of two, three, four and five-bedroom detached homes, of which 25% will be affordable housing, to the north of Machrie Drive/Kent Drive on land at East Abercromby Street occupied by Helensburgh Golf Club.
The land outlined includes plans to reconfigure the existing Helensburgh golf course to make it more accessible for all, create a new par 3 six-hole short course, demolish the existing clubhouse and provide a new clubhouse with parking.
The proposal also includes plans for new access arrangements, landscaping, an equipped play area and drainage.
Taylor Wimpey West Scotland and Helensburgh Golf Club will now begin a programme of community engagement which will include two online public consultation events.
The first of these events is expected to take place on February 26 and further details of this event will be confirmed with the local community nearer the time.
The online public consultation events will give Taylor Wimpey West Scotland and Helensburgh Golf Club an opportunity to share their proposal for the development with members of the public, and to listen to their views as the plans for this key development evolve over the coming months.
The second event, which is planned for March 26, will allow Taylor Wimpey West Scotland and Helensburgh Golf Club to explain how they have addressed any comments they received as part of first consultation period.
Caroline Proctor, land & planning director for Taylor Wimpey West Scotland, said: "Our Proposal of Application Notice for residential development on land off East Abercromby Street occupied by Helensburgh Golf Course allows us to begin the important process of community engagement to discuss our development proposals.
"Due to the ongoing health emergency, our public consultation events will take place online and we will also fully engage with other key local stakeholders such as the local Community Council and the local Design group through socially-distanced methods such as video briefings.
"We also intend to establish a Community Liaison Group with the aim of fostering an environment that encourages and supports community involvement in this project.
"We are fully committed to a detailed programme of engagement with the local community in Helensburgh, and our planned public consultation events are part of the overall process. Although the first event will not be held until February 2021, we would like to take this early opportunity to encourage as many people as possible to be involved to help us to understand and consider the views from as many stakeholders as possible as we develop our proposals before making a planning application in spring or summer this year.
"We will take the opportunity to promote the first of our two events locally nearer the time, and to receive updates via our website on our progress and latest news about the development, visit www.taylorwimpey.co.uk/helensburgh-golf-club and click to register your details."
John Laverty, the President of Helensburgh Golf Club, added: "We have been working closely with the team at Taylor Wimpey for quite some time on these proposals.
"They provide a number of significant benefits to the local community, most notably giving Helensburgh Golf Club the opportunity to upgrade and create first class facilities that will address the future of the game of golf, while at the same time being able to assist with the provision of much needed affordable and family housing to meet the needs of our local community."