SFHA to host 'Stronger on the other side' Governance Conference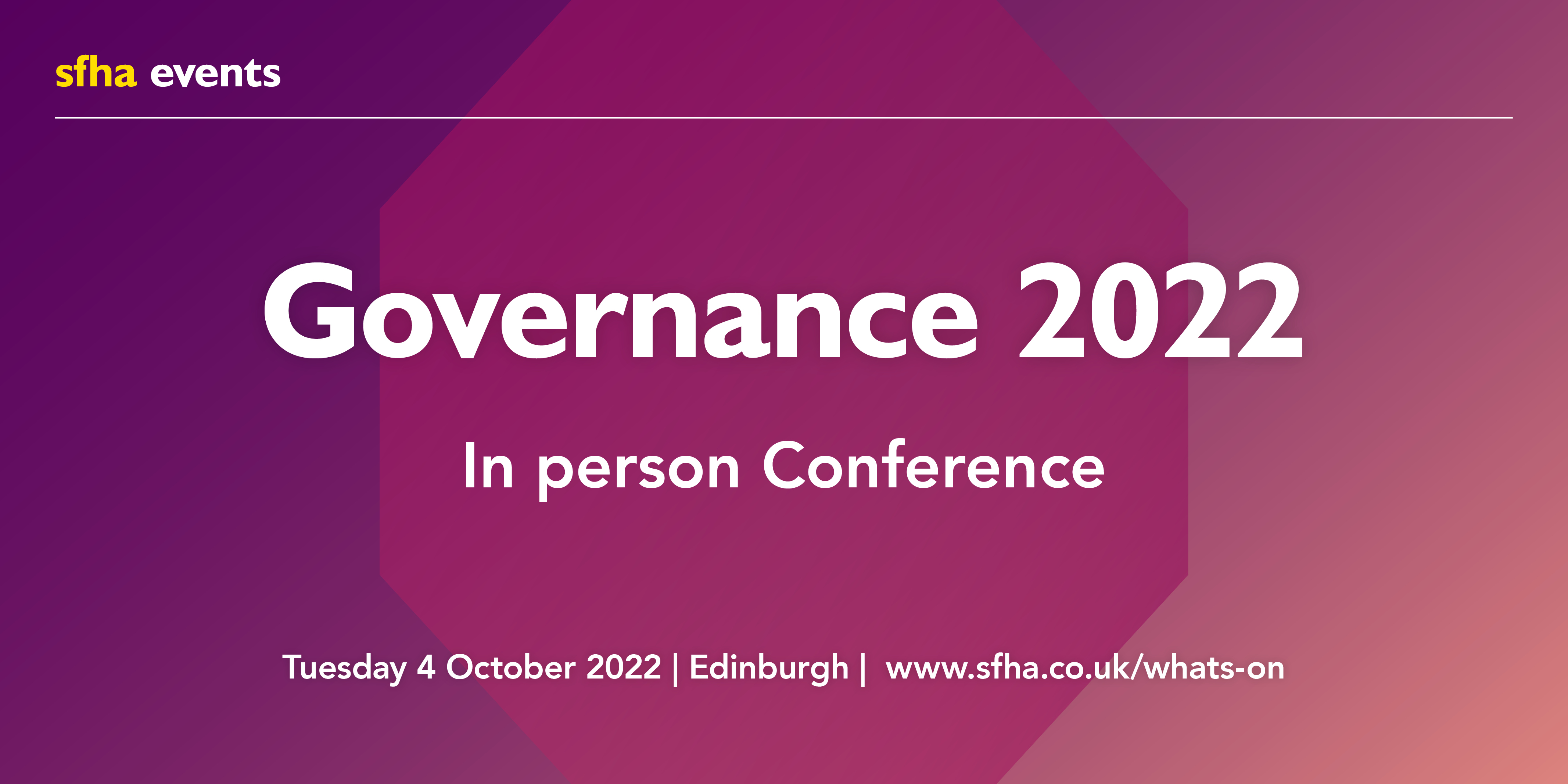 4 October, Dynamic Earth, Edinburgh.
The social housing sector has seen significant change since the beginning of the pandemic, but strong governance remains as crucial as ever in ensuring the success of an organisation.
SFHA's Governance Conference, on 4 October, will explore lessons learned from the pandemic and demonstrate how the social housing sector has emerged stronger on the other side, despite unprecedented challenges.
Programme highlights include:
What does a resilient organisation look like?
How risk management done well can help towards operational resilience
Ensuring governance is understood within organisations
Not 'one size fits all'
Stronger on the other side following intervention
Who should attend?
The conference will provide an opportunity for both staff and governing body members to gain fresh ideas, hear different perspectives and network with peers from across the country.
Tickets are priced at:
£240 for SFHA members
£335 for non-members
Special offers:
Bring a colleague when you buy two tickets, get one free.
To find out more, including how to book your place, please click here.
A courtesy coach will be available to transport delegates between Glasgow City centre and Edinburgh.