Board Members
---

---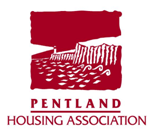 Board Members x3
Various Locations | Pentland Housing Association Ltd
Closing date
18th September 2020, at Noon
Salary and Employment Details
Pentland Housing Association (PHA) is urgently seeking three new board members for a time-limited 1-year appointment.
Job Description
Following a strategic options review, PHA decided to seek a formal partnership with another housing association, and has entered into detailed discussions with Cairn Housing Association. If successful, partnership discussions should be completed in around 12 to 15 months.
We need three new members to join our board, to support us through this process. Whilst our offices are in Thurso, you don't need to live in Caithness. Over the next year, board meetings will be held by video-conference, so you can beam in from your own home!
Ideally, governance experience, including entering into or overseeing formal partnership arrangements, would be especially helpful, as would financial management, business development or HR skills and experience.
Mostly, we need people who are keen to join us, feel they have something to contribute to the wellbeing of our tenants and the local community, share our sense of purpose, and can give us their time and commitment for the coming year
Notes
For further information about us and how to apply, please contact Rachel Harness, Corporate Officer, 01847 807112 or email rachel@pentlandhousing.co.uk.
---

---