Customer and Community Engagement Officer
---

---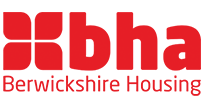 Customer and Community Engagement Officer
Salary and Employment Details
1 year Fixed Term Contract
Full time, 35 hours per week
Flexible Working applies
Job Description
This is an exciting and diverse new role for an enthusiastic and highly motivated individual to join Berwickshire Housing Association as our Customer and Community Engagement Officer to lead the engagement activity across the organisation. This includes co-ordination of our already established customer and community related initiatives as well as the development of additional projects that enhance our communities and complement BHA's agreed objectives within the business plan.
We seek an inspiring individual to lead and inform positive change to the organisation that clearly reflects our customer voice, aspirations, desires and demands of services.
Reporting directly to the Operations Director this exciting new role will lead the engagement activity across the business under the direction of the Leadership Team and Customer Engagement Groups.
The Customer and Community Engagement Officer will liaise across the business with specific supporting focus within Business Transformation, Housing and Customer Services, Technical Services and Community Initiatives and will drive tangible and meaningful change right through to core service delivery and policy.
It is our expectation that the successful candidate will be self-led and drive new initiatives and tasks that inform and complement our strategic objectives. Recognising that there is significant scope for original analysis, creativity and new ways of interacting and collaborating, the role will operate with autonomy to determine the delivery of set targets, priorities and improved service.
Key Responsibilities
Scope and design new models that will maximise customer engagement based on work done to date, learning from elsewhere and benchmarking with other RSL models.
Consider new aspects such as membership and short-term influencing groups that can involve more tenants through different forms of engagement.
Widely consult with BHA staff and test elements to see if the proposed model is fit for purpose and future proofed for long term application.
Pilot aspects of the new model with some BHA tenants and refine application.
Identify resource required for long term application by BHA.
Propose KPI's and other evaluation tools to measure success, including any changes emerging from BEST, complaints and monthly Customer Satisfaction Surveys.
Update and refine BHA customer insight data as and when this is captured, ensuring suitable reporting and extraction of information is available through use of our systems.
Engaging community partners, non-BHA residents and other key stakeholders.
Consider if this new model of engagement can act as a driver for innovation projects that will directly improve the services offered to customers and improve levels of satisfaction.
Draft new Customer and Community Engagement Policy.
Competencies
Delivery of customer focused, quality services
Teamwork
Adaptation to change
Ownership
Person Specification
Essential
Creativity and willingness to innovate – at ease with taking risks.
Implementation and ability to overcome obstacles to delivery.
Strong influencing skills and ability to overcome resistance to change.
Strategic thinking to ensure any actions are in-line with BHA policy and best practice at national levels.
Self-starter with ability to work independently with minimal direction.
Excellent team player and networker.
A sound value base in respect of the rights of people who are vulnerable and/or have a disability. Have full commitment to these individuals being at centre of decision making around their life as far as possible.
Excellent facilitator and public speaker.
Ability to deal with confrontational situations in a calm manner.
Courteous, effective and professional personal manner in all situations.
Possess a naturally caring nature and good motivational skills.
Confidential, trustworthy, reliable and honest.
Project Management and ability to develop, compose and deliver high quality proposals and business cases.
Understanding key housing and customer issues with skills on positive engagement with a wide range of stakeholders.
Hold full and current driving licence with use of own car.
Flexibility for meetings with stakeholders on evenings or at weekends as required.
Endorse and work to promote BHA's commitment to diversity and inclusion for all.
Desirable
PRINCE2 or similar (Project design and management)
Professional qualifications (various disciplines)
Management qualifications (especially Housing and Person Centered Services)
Successful delivery of similar sized or themed projects.
Managerial experience of extensive consultations and engagement.
Design and delivery of new services or projects.
Development and research experience (not solely academic)
Awareness of regulatory frameworks and performance standards for areas of business within which the Group operates.
Benefits Package
20 days holiday per annum rising to 25 days after 5 years plus 12 public/local holidays per annum.
Pension Scheme (Auto Enrolment) - A Pension Scheme operated by the Pensions Trust SHAPS with employer contribution up to 9%.
Professional membership fees will be paid annually by us if applicable.
We encourage the personal development of our employees through ongoing training.
Westfield Health Cash Care Plan.
Notes
If you think you'd like to join our team then we are looking for you to apply by evidencing and demonstrating why you are applying for this vacancy referring to any knowledge, skills, experience or other factors which you consider relevant to this position. You should demonstrate in your application how you meet the essential and desirable criteria outlined in the Person Specification detailed above.
To apply please visit the Careers page of our website at www.berwickshirehousing.org.uk and complete our online application process.
Closing date: Noon on Friday, 22 January 2021
Interview date: Week commencing Monday, 1 February 2021
Please Note: The role is based at our Head Office in Duns in the Scottish Borders however due to Scottish Government guidance in relation to Covid-19 and returning to work, a blended approach of working from home and from the office location will be required at this time.
---

---