Internal Audit Service
---

---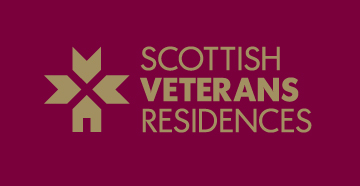 Scottish Veterans Residences (SVR) is a charitable, Registered Social Landlord (RSL). We are Scotland's oldest military charity, founded in 1910 in response to the sight of destitute servicemen in Edinburgh. We own and manage 45 general needs properties in Dundee, Edinburgh and Glasgow, and provide a supported housing service for up to 159 Veterans from two HMOs located in Dundee and Edinburgh, and 30 self-contained one-bedroom flats in Glasgow. We are regulated as an RSL by the Scottish Housing Regulator, and as a Housing Support Service by the Care Inspectorate. We have a staffing complement of 58 FTEs and are governed by a Governing Body of 13 Members.
We provide a first-line repair and maintenance service for our properties as well as engaging with other Contractors for annual Planned and Cyclical Maintenance Programmes. SVR is seeking to appoint an Internal Audit Service for a 3-year period commencing in November 2020 and is inviting tenders from suitably qualified companies with relevant experience of providing internal audit services in the RSL, and Health and Social Care sectors, especially housing support services.
If you would like further information and/or tender documentation, please contact Martin Nadin, Chief Executive on 0131 556 0091 or email info@svronline.org.
The closing date for tender submissions is 12 noon on Friday, 25th September 2020.
Registered Office: Scottish Veterans Residences, 53 Canongate, EDINBURGH EH8 8BS
Scottish Charity No: SC012739; Registered in Scotland under the Co-Operative and Community Benefit Societies Act 2014 No: 1937 RS
---

---