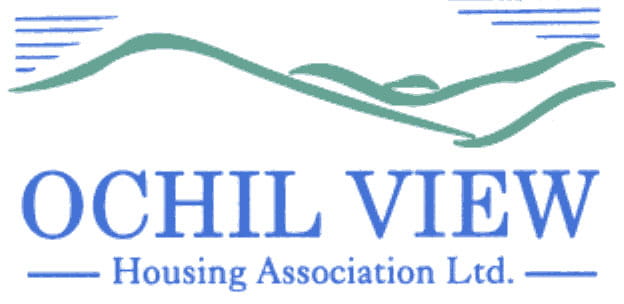 CHIEF EXECUTIVE
EVH Grade 10 , SM20 – SM22
£73,322 – 76,208
Alloa
The Association was established in 1989 to provide the necessary rented and low- cost home ownership housing options previously provided by Clackmannanshire Council. Its area of operation covered that defined by the local authority boundary although this subsequently changed in 1997 with the acquisition of properties in West Fife.
In January 1998 we acquired 584 properties in Tullibody from the former national housing agency Scottish Homes. Since then, we have continued to grow through new build developments, now owning and managing just over 1,400 homes.
Our corporate goal is to provide quality, affordable and sustainable housing and associated services for people in housing need whilst protecting the long-term viability of the Association. Ochil View is a stable, financially sound and well led organisation with boundless ambition. We remain actively involved in suitable development projects and have aspirations to further increase our stock as and when conditions are favourable.
Our long-standing Chief Executive will shortly retire, and so we are now able to offer this once in a generation opportunity to someone looking to achieve their career high point. We have a hard working, successful and tight knit team in place, and the Association operates across a beautiful area in which to live and work.
The successful candidate will be committed to our vision to remain an independent locally controlled Association which builds, manages and maintains stock to the highest standards. You will demonstrate a solid track record gained in social housing and will exhibit significant managerial work experience including inspiring, developing and managing staff effectively.
We want our next Chief Executive to possess:
A contemporary leadership attitude
Sound understanding of our governance processes
Innovative thinking
Strong relationship building and networking skills
Above all else, you need to be able to connect with the lives of the people living in our communities and understand what we can do to further improve outcomes.
We offer full EVH terms and conditions of employment, including a contributory pension scheme to the successful candidate.
Such jobs rarely crop up so please don't wait. If you have the competencies to deliver upon our aspirations then you should obtain an application pack right away from EVH, our recruitment advisers, at www.evh.org.uk
E: Recruitment@evh.org.uk or Tel: 0141 352 7433
Closing date is Monday 29 August 2022 (10:00 AM).
Interviewees will be tested in week commencing 5 September and interviews will then be conducted on Thursday 15th and Friday 16th September in Alloa.
A basic disclosure check will be required to be undertaken by the successful candidate.
'We are an Equal Opportunities employer'