Community Regeneration Officer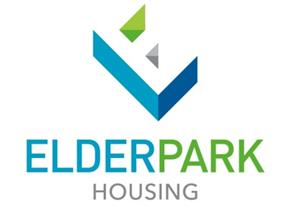 Community Regeneration Officer
Salary: £33,642 - £36,941 (cost of living increase applied in April 2022)
EVH Grade 7 (Spinal Points 22-25)
New Year, New Job – if this is you and you are looking to start 2022 with a new opportunity then this could be the role that meets your aspirations!
Elderpark Housing is looking to recruit an outstanding candidate to join our organisation, one with a passion for engaging with people, one with a strong knowledge of funding, community regeneration and partnership working and importantly one which has the desire to work for an organisation who is focused on delivering excellent services and providing more within our communities to support our tenants and residents to thrive.
Community Regeneration is a key element within our business plan and attracting the right person who has the ability to seek out opportunities, work with other organisations to support, develop and implement new services and maximise the wealth within the community is crucial to our ongoing success.
We are proud of the services we provide within our communities and our strong performance demonstrates a successful, high quality Housing Association which focuses on continually improving and learning. The role of Community Regeneration Officer will support and enhance our current activities by enhancing the opportunities to provide services and opportunities within our areas of operation that often go beyond our core activities.
The successful applicant should be able to demonstrate the following:
Outstanding communication skills and the ability to develop relationships and rapport with external partners, wider stakeholders and the local community
An ability to develop, design and bring to life ideas turning them into successful and sustainable projects.
Strong written skills in developing funding applications to lever in monies to support our communities
Excellent project management skills with the ability to monitor, review and evaluate the success of any new initiative
Ability to work on own initiative with minimal supervision turning organisational aims into reality
A self-motivated, enthusiastic and flexible attitude to tasks
Excellent communication, listening and interpersonal skills
What we offer in return is an excellent working environment within the heart of our community; a commitment to supporting and developing the successful candidate's skills, knowledge and experience; excellent conditions of service and strong pension offering and a sense of ambition to support what this role seeks to achieve. We are based within Govan in an easily accessible location with fantastic transport links although we also have homes in Ibrox, Cessnock and Kinning Park.
We are committed to equality and diversity and welcome applications from all sectors of the community.
Recruitment packs may be downloaded from our website www.elderpark.org or should you wish to request an application pack please email recruitment@elderpark.org.
Closing date for all applications will be Wednesday 2nd February at 12noon. It is anticipated the interviews will take place week commencing 15th February 2022. Unfortunately at this time CVs will not be accepted and you should complete the application form and return to the email address provided.