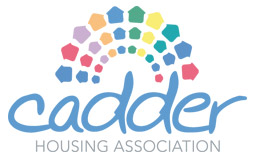 Housing Manager
EVH Grade 9 - £50,192 to £53,089 (plus SHAPS DC Pension)
Cadder Housing Association is a registered social landlord based in Glasgow which owns and maintains 695 homes for affordable rent and provides factoring services to over 400 private homeowners. Our values are respect, integrity, people focused and excellent outcomes, and these are embedded in everything we do.
We are looking for an experienced housing professional to lead the Association's Housing Team to deliver customer focused housing and welfare services and our new business plan objectives. As part of the Senior Management Team this post will contribute to the strategic and operational direction of the Association. The appointed candidate will have strong customer service and housing management experience within social housing, and be able to work in collaboration with other SMT members to improve the organisation and its services.
The postholder will engage with customers and communities, ensuring all services continuously improve and adapt to customer needs and community challenges. The Housing Manager will provide key information and insight to the Board and contribute to various regeneration strategies. This post also holds responsibility for Cadder's factoring service and its customers.
We seek a highly effective, enthusiastic, customer focused individual with a track record in leading high quality housing services and teams.
Application forms can be accessed at www.cadderha.co.uk/about-us-2/vacancies/ or by contacting Lesley Carnegie on 0141 406 0289 or recruitment@cadderhousing.co.uk.
PLEASE NOTE: CVs WILL NOT BE ACCEPTED – APPLICATION FORMS ONLY.
Cadder Housing Association is an Equal Opportunities employer and we make appointments on merit. We welcome applications from applicants regardless of their gender, ethnic group, religious or political beliefs, marital status, age and sexual orientation or who have disabilities.
The closing date for applications will be Monday 30th May at 12 noon. Applications can be emailed to recruitment@cadderhousing.co.uk or posted to the Association's office.