Property Services Officer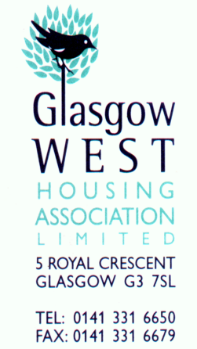 Glasgow West Housing Association Ltd is a voluntary, not for profit organisation and a registered charity. With history dating back to 1978, we have a vision of shaping thriving communities. With 1500 rented properties: Homes are our purpose, service and sustainability our priority.
We are looking for a highly motivated individual to support our Repairs and Factoring Team, providing enhanced customer service through the provision of quality advice, information and support to residents and the community.
The successful candidate will be performance driven, and will demonstrate role flexibility, proficient IT skills, excellent communication, multi-tasking and interpersonal skills.
Property Services Officer
EVH Grade 6/7: £29,946 - £38,456 (spinal point placement subject to experience)
Interview Date: Between Friday 10 and Wednesday 15 June 2022.
Core Responsibilities:
Responsible for the provision of comprehensive Repairs and Maintenance Services, including;

Routine Repairs, Medical Adaptations, Void Repairs, Quality Control, Health & Safety, Input to Stock/Asset Management & Capital Investment Programmes.
Key Tasks:
Lead role in the delivery of an effective, high quality response repairs service to achieve targets.

Issuing repairs instructions/specifications and ensuring contractor compliance.

Lead role in the delivery of void repairs, including liaising with utility companies regarding metered/unmetered supplies, to achieve desired quality (re-let standard) and efficient handover to Tenancy Services Team.
Lead role in achieving high quality medical adaptation installations.
Lead role in the delivery of quality control measures (inspections/invoice scrutiny), monitoring and reporting.

Representing GWHA at residents and other stakeholder meetings.

Managing insurance claims/liaison with loss adjusters/others and maximising recovery of insurance monies.

Participation in the provision of Stock/Asset Management Strategies & outcomes.
Assisting in the delivery of effective capital investment programmes, undertaking duties directed in supervision and management of these programmes.
Assisting with duties within defects period of new build projects.
Closing Date: Sunday, 29 May 2022.
This post is subject to satisfactory Disclosure Check.
For further information on GWHA and details on how to apply please visit www.gwha.org.uk
Promoting Equality
Registered as a Scottish Charity NO. SCO01667