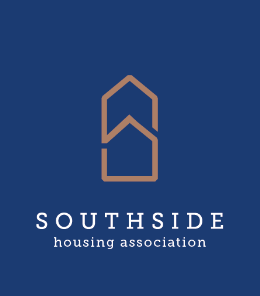 SENIOR FINANCE ASSISTANT
EVH Grade 6
Permanent Post – Full Time (35 hrs/week)
Southside Housing Association Ltd (SHA) is a charitable community controlled housing organisation. We own and manage approximately 2,200 houses and through our subsidiary, Southside Factoring & related Services (SFARS), provide a factoring service to a further 1,100 properties in addition to managing a portfolio of over 200 mid-market rent properties.
The Association is currently going through an exciting period of change delivering a Business Improvement Programme, which is near completion, and the recent implementation of new Housing Management and Finance systems.
The role of the Finance function is, as always, key at a time of change both to provide stability and to adapt to the changes to ensure our service provides value and meets the needs of the changing organisation.
The Senior Finance Assistant role will support the team to deliver an excellent, courteous and responsive finance service for both Southside Housing Association and its subsidiary company, Southside Factoring & Related Services.
Key responsibilities include but will not be limited to working on, assisting with budgets and management accounts preparation, preparing and managing month end records, such as accruals and prepayments, monitoring control accounts, property insurance records, assisting with component accounting and maintaining the fixed asset register. An important part of the role will include systems administrator support for our invoice approval system.
Candidates are expected to have relevant experience in a similar role. Strong financial awareness and knowledge of finance administration, excellent verbal and written communication, numeracy and IT skills are essential to this post. A strong team player who is motivated, flexible with the ability to build and maintain good working relationships is also essential. Qualified to HNC Level, (or equivalent), in Accounting, Finance or a Business-related subject or, a part-qualification in Finance /Accountancy is desired.
In return, the Association provides excellent conditions of service. Employers in Voluntary Housing (EVH) Conditions of Service apply to this post. We also offer hybrid working arrangements. It should be noted though that for the first few weeks in post we would require full time attendance in our office for induction and training. If you meet the requirements for this post, please download an application pack from our website or request an application pack via the contact details below:
Closing date for this post: Thursday 25th August at 5pm
Interviews for this post will take place Thursday 8th September
Further information is contained in our application pack which can be obtained from our website, or contact
Southside Housing Association, Southside House, 135 Fifty Pitches Road, Glasgow G51 4EB. Telephone 0141 422 1112, E-mail: recruitment@southside-ha.co.uk.
Please note that the Association will not consider CVs for this position.
EVH terms and conditions of service will apply.
Southside Housing Association is committed to Equality of Opportunities and welcomes applications from all sections of the community. Southside Housing Association Ltd is a recognised Scottish Charity No. SC 036009