Services Administrator (Tenancy)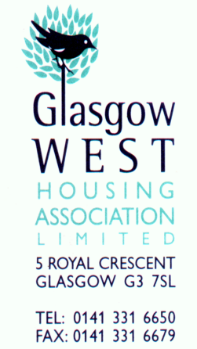 VACANCY
Glasgow West Housing Association Ltd is a voluntary, not for profit organisation and a registered charity. With history dating back to 1978, we have a vision of shaping thriving communities. With 1500 rented properties: Homes are our purpose, service and sustainability our priority.
We are looking for a highly motivated individual to support our Tenancy Team, providing enhanced customer service through the provision of quality advice, information and support to residents and the community.
The successful candidate will be performance driven, and will demonstrate role flexibility, proficient IT skills, excellent communication, multi-tasking and interpersonal skills.
Services Administrator (Tenancy)
EVH Grade 4: £22,197 - £25,101
CORE RESPONSIBILITIES
Commitment to enhanced customer service through the provision of quality advice, information and support to residents and the community. Maintaining comprehensive and accurate records, reporting and administrative systems. Engaging in effective, appropriate and professional conduct. Delivering high standards of performance. Routinely reporting to the Tenancy Services Team Leader. Operational responsibility to the Services Manager and overall responsibility to the Services Director. Accountability through the Chief Executive to the Management Committee
KEY TASKS:
Front-line customer service role, responding to enquiries (via telephone and reception) in relation to all housing management and repairs services.
Working with team members to ensure duty officer cover.
Rotating reception role: including welcoming visitors to the office, maintaining diaries and control sheets; preparing meeting room facilities, and recording and managing the distribution of mail.
Providing advice and assistance to customers on GWHA services and activities, including liaising with other RSLs and partner agencies as required.
Supporting service delivery through the administration of policies and procedures, including housing allocations, mutual exchange, rent collection and monitoring, tenancy compliance and sustainment, and repairs recording and reporting.
Mitigating complaints through the provision of robust, accurate and prompt advice, information and support.
Arranging and carrying out house visits for routine services.
Maintaining and updating manual and computer records.
Assisting with the production of publications such as newsletters, invitations and display/information boards for GW events.
Assisting with the development and delivery of tenancy sustainment and wider role initiatives.
Preparation and submission of statistical information as required for reporting purposes.
For further details about Glasgow West Housing Association and an application pack for this vacancy, please visit our website: www.gwha.org.uk.
Closing Date: Sunday, 4 December 2022
Interview Date: Thursday, 15 December 2022
This post is subject to a satisfactory Disclosure Scotland check.
Promoting Equality Registered as a Scottish Charity NO. SCO01667