Services Officer (Anti-social Behaviour and Tenancy Sustainment)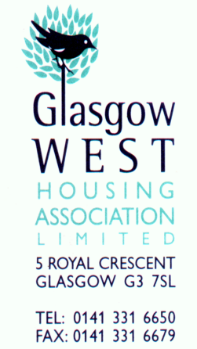 VACANCY
Glasgow West Housing Association Ltd is a voluntary, not-for-profit organisation and a registered charity. With history dating back to 1978, we have a vision of shaping thriving communities. With over 1500 rented properties: Homes are our purpose, service and sustainability is our priority.
Services Officer (Anti-social Behaviour and Tenancy Sustainment)
EVH Grade 7: £35,022 - £38,456
We are looking for someone with excellent communication skills who is highly motivated with a friendly and supportive approach when dealing with others to play a key role in our Anti-social Behaviour and Tenancy Sustainment section. This post sits within our Tenancy Services Team and would suit someone who is confident, has good diplomacy, negotiation and interpersonal skills with a commitment and drive to support our tenants.
The successful candidate will be performance driven, and will demonstrate role flexibility, proficient IT skills, excellent communication, multi-tasking and interpersonal skills.
Core Responsibilities:
Commitment to enhanced customer service through the provision of quality advice, information and support to residents and the community. Maintaining comprehensive and accurate records, reporting and administrative systems. Engaging in effective, appropriate and professional conduct. Delivering high standards of performance. Reporting to the Tenancy Services Manager, with responsibility to the Services Director and accountability through the Chief Executive to the Management Committee.
Key Tasks:
Front-line customer service role and contact for enquiries (via telephone and reception) in relation to tenancy sustainment/ housing management/tenancy and repairs services.
Providing a courteous and efficient service to residents and the community.
Lead officer for management of Antisocial Behaviour (ASB) reports, including investigation, issue of warnings and referral and liaison with specialist external ASB investigation team.
Responsibility for new tenancy Settle In Visits, reinforcing tenancy expectations as required.
Mentoring and guiding front line service team to ensure effective and efficient tenancy sustainment services.
Lead officer for optimizing tenancy sustainment including engagement with and referrals to partner agencies, conducting home visits, and taking steps to support successful tenancies.
Lead officer for formal tenancy actions including investigation of abandonment, issue of abandonment notices, preparation of formal papers for Abandonment Panel meetings, liaison with legal and/or other advisors and attending case conferences and court actions as required
Lead officer for engagement with community partners.
Responsible for creation and review of tenancy services procedures.
Lead officer for tenancy sustainment Performance Reports.
Responsibility for identifying and progressing funding applications and initiatives that support tenancy sustainment, reporting to TSM.
Ability to deputise for TSM when required.
Contribution to and participation in delivery of the Tenancy Services Team Plan and Corporate Plan.
Closing Date: Sunday 9 October 2022
Interview Date: Monday 17 October 2022
For further details about Glasgow West Housing Association and an application pack please visit our website; www.gwha.org.uk.
This post is subject to satisfactory Disclosure Check.
Glasgow West Housing Association is a Living Wage Employer.
Promoting Equality
Registered as a Scottish Charity NO. SCO01667