Caledonia and Hillcrest host festive tea part for older people
---

---
A joint project between Hillcrest and Caledonia Housing Associations which aims to remodel support to older people in Dundee has hosted Festive Tea Party for service users with over 90 older people at risk of isolation this Christmas attending the event.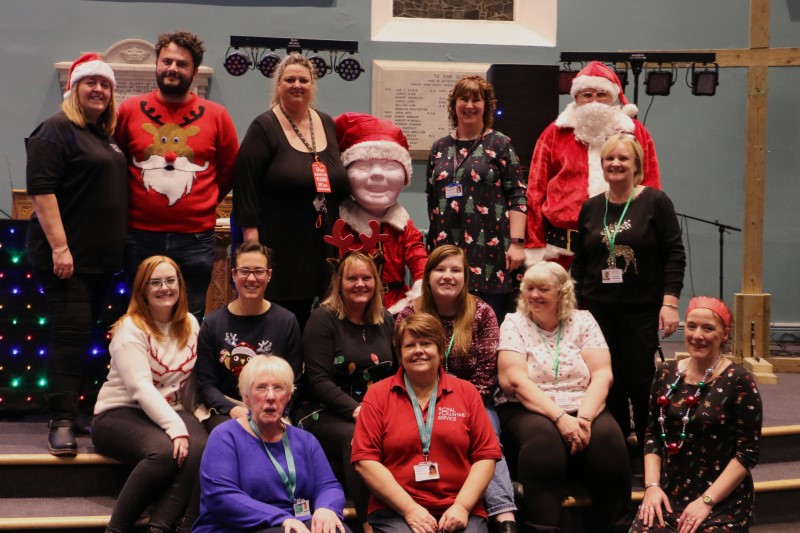 The HOPE (Helping Older People Engage) Project, which is funded by Dundee Health & Social Care Partnership, held the event in partnership with Royal Voluntary Service Home from Hospital, Community Cars, Dial-Op, Mid-Lin At Home Service, Dundee Volunteer and Voluntary Action.
The Days Gone by Festive Tea Party, which was free to attend, was held between 1:30pm and 4pm on Tuesday 10th December at Coldside Parish Church in Dundee.
Party guests tucked into sandwiches, cakes and treats, with the festivities also featuring a raffle and entertainment from Erin, the storyteller and music from DJ Ray of Logan Entertainments.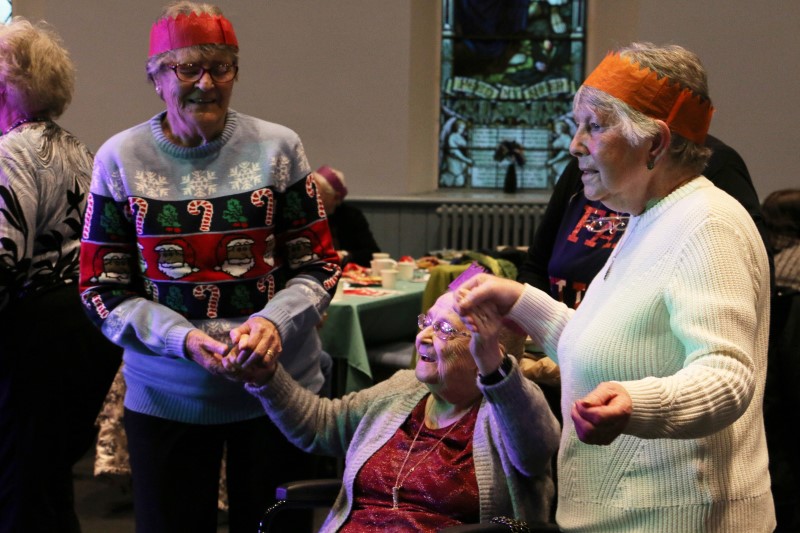 The event was made possible with the generosity of local businesses with fabulous donations received from Blackadders, Clark's Bakery, DC Thomsons, Greggs, Hillcrest, Morrisons, Sainsbury's, Spar, Scott Brothers Butchers, Tesco, Fisher and Donaldson, Wiltshire Farm Foods, Scot Mid and the Co-op. A fabulous roll call of amazing generosity from local businesses.
Neil Paterson, from the Central Library, created brilliant talking points for the party guests taking old photos of Dundee and laminating them to make unique and personal placements for everyone attending alongside the lovely cards made by Rosebank Primary School for the party-goers.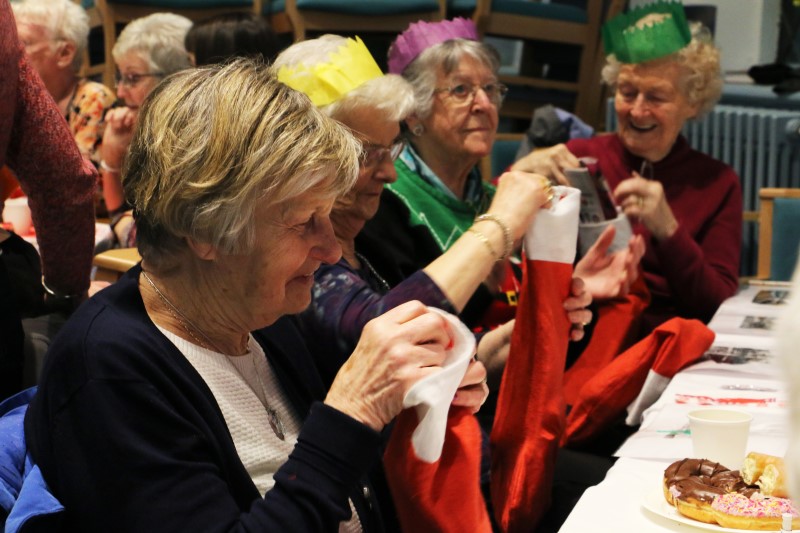 Dawn Balfour, Caledonia Housing Association community engagement worker, said: "Winter time can be a challenging time for our older communities. The HOPE annual festive event is fantastic to bring everyone together to make create new memories with new friends to reduce that isolation. We can't thank our local communities and the businesses that support this event enough – it really is the highlight of a lot of our service users' month."
Hillcrest community engagement officer Maureen McLay echoed her HOPE colleague Dawn, she added: "With older people often being at most risk of isolation and loneliness, the HOPE project aims to bring people together and encourage engagement in local events and activities.
"At this time of year with festivities going on around us, the isolation that our service users have suffered often only increases. As well as our regular events, this Christmas party aimed to bring some festive cheer and get everyone having a great time!"