Carving out a better life in Queens Cross
---

---
Queens Cross Housing Association hit the nail on the head with its latest bid to help tenants learn new skills and get them more involved with their local community.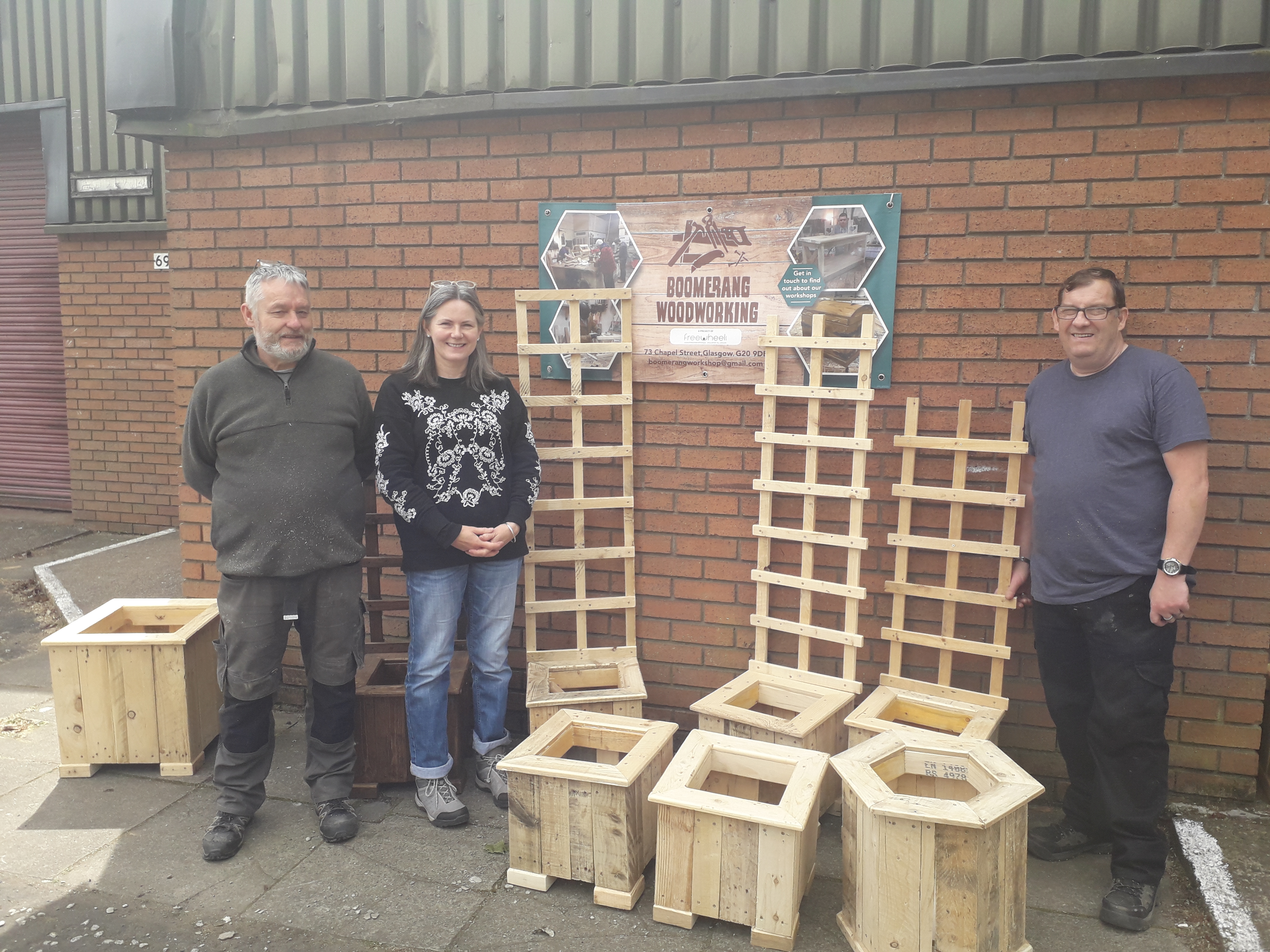 Five local people from the north-west Glasgow neighbourhood took part in a six-week woodwork skills course run by local community enterprise Boomerang Woodworking. The group produced a variety of garden boxes, pots, chests and trellis frames that will all be donated to local community gardens and care homes.
The latest NHS Health and Social Care Partnership (HSCP) North West survey found that in this area of the city people were far more likely to feel isolated or lonely.
"Although there are some positives to take from the survey, such as a small reduction in people smoking, an increase in people eating fruit and vegetables and an increase in people feeling able to influence local decisions, the research clearly shows that the North West locality still lags behinds the Glasgow average for health and wellbeing," said Queens Cross's social regeneration manager, Jamie Ballantine.
"In particular the HSCP are highlighting that people living in our area are more likely to have a long term illness, more likely to feel lonely and suffer from social isolation compared to other parts of the city."
"That's why the community activities like these wood work sessions are so important. All our activities and events are designed to improve the general health and wellbeing of local residents and foster a sense of belonging to the area."
Queens Cross run activities ranging from walking football to singing groups, cooking and gardening classes, to digital skills for older people and mindfulness and yoga. All of which gives tenants and residents opportunities to get out, socialise, and meet new people.
The Association manages around 4500 homes in the city.
"Here at Queens Cross we have to be more than just a housing provider, we are here to help sustain a community," said Jamie.
"Our activities for older people are particularly valued. This group makes up around 17% of our tenants; with more than half of them living alone, social isolation is a real issue for them."
Queens Cross activities are partly funded through the National Lottery Community Fund.