Cruden Group welcomes ten new modern apprentices
---

---
A new intake of ten modern apprentices has joined the 75-strong team of apprentices at the Cruden Group.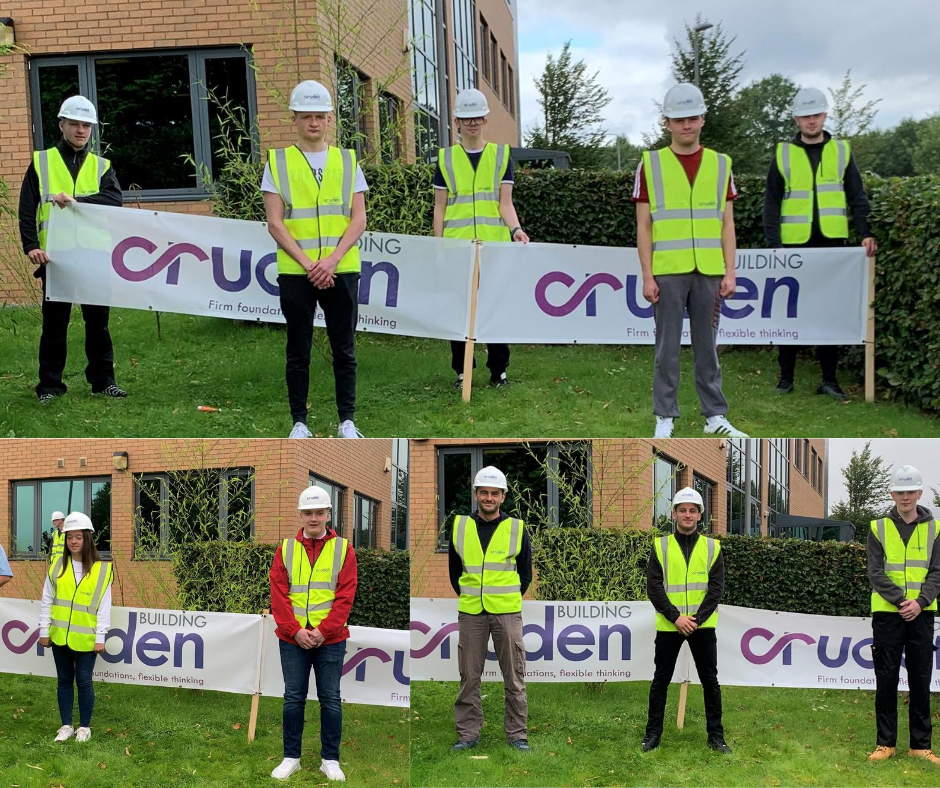 Representing over 20% of the construction group's trades workforce, the apprentices will be provided with a range of apprenticeship and training programmes.
Cruden has been delivering a modern and graduate apprentice programme for almost 50 years.
More than 250 young people applied for the roles and, following a series of tests and interviews, ten eager new recruits, have been selected to embark on a four-year modern apprenticeship programme as joiners, painters, plumbers and bricklayers, where they will learn their chosen trade through practical on the job training, while also working towards a formal qualification.
Kevin Reid, chief executive of the Cruden Group, said: "Through our Cruden Academy, we are committed to recruiting, retaining and investing in our employees, and our modern apprenticeship programme plays a vital role.
"Young people with apprenticeships are amongst the most employable in the country, not to mention becoming equipped with valuable practical skills and a good salary. Given the current economic climate, it's all the more satisfying to start these young people off on their journey towards a rewarding career in a thriving sector."
Apprentice painter, Amy Kyle, aged 16, said: "Painting is something I've always wanted to do, so I'm delighted to be successful on Cruden's modern apprenticeship scheme. I'm really looking forward to learning new skills, both on-site and in college, and to build my career in construction."
Apprentice joiner, Jack Gallacher, aged 21, added: "Through Action for Children, I carried out a work placement opportunity with Cruden which led to a labourer's role. My site manager was so impressed with me that I got the opportunity to apply for an apprenticeship. I'm over the moon that I've been selected for this year's intake. Getting the chance to work on-site and learn this trade is life-changing and a real dream come true for me."
Cruden also runs a range of additional training initiatives through its 'pathways to employment' programme and holds 'Investors in People – Silver' and 'Investors in Young People – Gold' accreditations.