David Adam to join Elderpark as director of maintenance services
---

---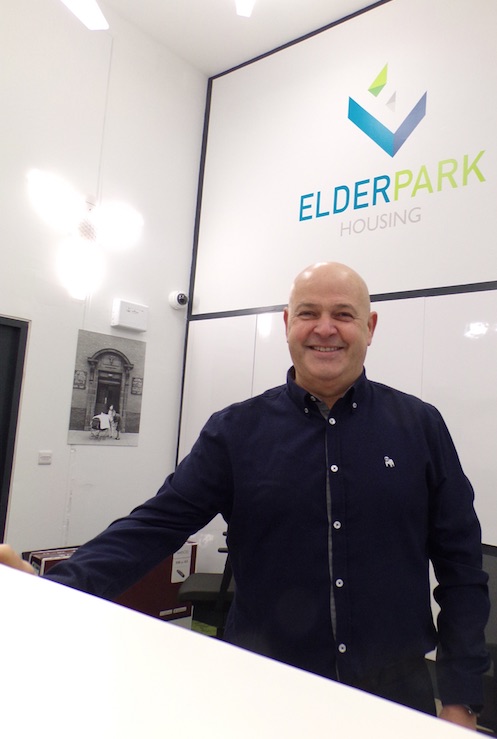 Elderpark Housing Association has announced a key senior role with the appointment of a new director of maintenance services.
David Adam will join Elderpark from Linstone Housing in mid-February having spent the last fifteen years there – initially as director of property services and latterly as director of housing and property services and he has considerable experience within the sector.
He succeeds Terry Frew who is retiring from his role after a remarkable 41 years of unbroken service with Elderpark. It is thought that Terry may perhaps be the longest-serving director of maintenance services of any housing association in Scotland.
Announcing David's appointment, Elderpark Housing chief executive Gary Dalziel said: "We are sad to see someone with the experience of Terry retiring after 41 immensely successful years with us. We have, however, been really fortunate to be able to appoint someone with the experience of David to the role of Director of Maintenance Services.
"Having worked previously with David I know his attributes and he will bring a wealth of knowledge, passion and commitment to the role and I look forward to him continuing to build on the achievements of Terry and his team. This will ensure that our tenants continue to receive a first class maintenance service and outstanding properties in which they can be proud to call home."
Elderpark thanked recruitment professionals Aspen People for its "thorough and transparent" recruitment process and genuinely appreciated the significant number of candidates that were interested in the role.
David who lives in Glasgow's south side said: "I'm delighted to have been appointed by Elderpark Housing and very much looking forward to getting started next month.
"Terry will be a hard act to follow given his knowledge and commitment to housing over more than four decades and I am glad I will get to spend some time with him before he retires.
"Elderpark is a strong and well regarded housing association where much is happening including the new development of fantastic homes at Nethan Street and the outstanding new office which has restored an impressive landmark building in Govan."