Glasgow retirees host annual MacMillan Coffee Morning
---

---
Pensioners in Glasgow have raised £400 to support people affected by cancer.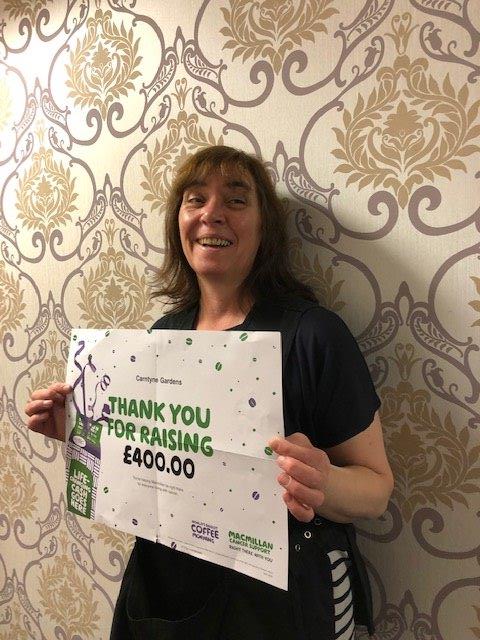 Tenants at Bield's Carntyne Gardens sang, played bingo and shared baked treats for their MacMillan Coffee Morning to fundraise for specialist health care and financial and emotional support for those affected by cancer.
Alison McCann, general assistant at Bield, said: "All of us here have experienced cancer in some way, shape or form throughout our lives, so it's a cause close to our hearts.
"Having fought it ourselves, lost someone to it or felt the social and mental strain that it can have on someone's life, we feel strongly that support is key for those affected.
"We have a really good sense of community at the development and everyone came together by reaching out to staff, tenants, families and local shops for prize donations and baked goods.
"We also invited ladies from our local church along with an entertainer to perform after the bingo - everyone loved it and was singing along!"
Carntyne Gardens organise a coffee morning annually and over the last nine years, tenants at the development have raised a significant amount of money.
The tenants are already planning a second fundraiser for early next year.
Alison added: "Our tenants are always really interested in raising money for the charity as they're keen to give something back.
"At Bield we think it's really important to facilitate these coffee mornings as it encourages our tenants to share their experiences with each other, which promotes a healthy and supportive environment for everyone here. And they're also great fun!"