Kingdom Works brewing up success
---

---
Kingdom Works, Kingdom Housing Association's employability project, working in partnership with BRAG Enterprises, has recently completed its first week-long Barista Academy for nine unemployed people with an interest in working in the coffee industry.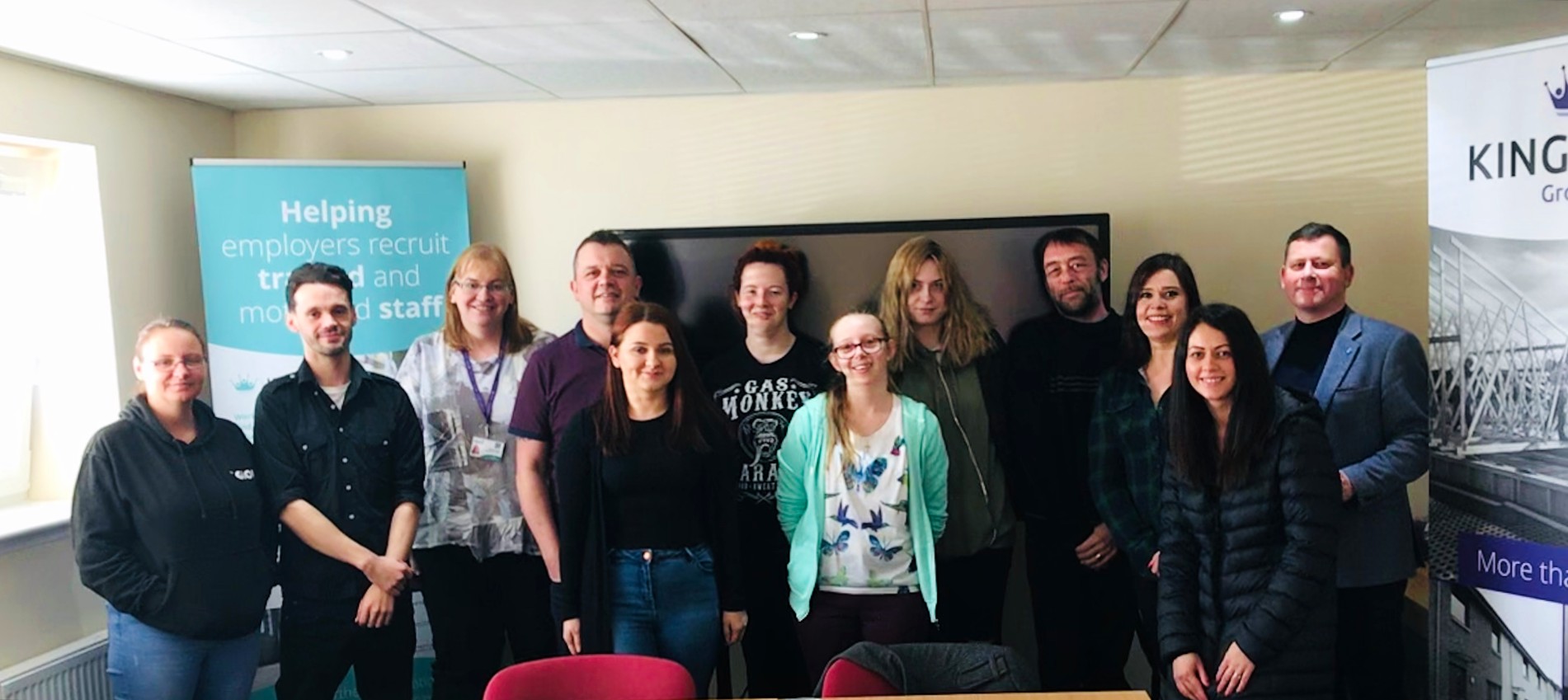 Recruitment to the Academy was carried out through partnership working with local DWP colleagues and Fife Employability and Training Consortium partners and was aimed at local people aged over 18.
Participants gained employability skills, relevant training including Food Hygiene, COSHH and Barista Training with Myrtle Coffee, as well as a site visit to Baynes Head office to get an overview of the various roles available and their working environment.
Scott Kirkpatrick, Kingdom's director of development, presented the participants with a range of the certificates for the training they completed, and congratulated them on their achievements.
Lynne Dunn, Kingdom Works manager, said: "The participants have all demonstrated exceptional levels of enthusiasm and commitment, and feedback from the trainers has been very positive about their attitude and abilities. Our team will continue to work with them to help them find permanent employment."
Kingdom Works and BRAG Enterprises will offer ongoing support to assist candidates to secure employment. Employers looking to fill vacancies in this sector are encouraged to contact Kingdom Works to find out how it can help.
The Barista Academy focused on training, skills and qualifications required for a career in the coffee industry, an industry that creates over 210,000 jobs in the UK, and is one of many initiatives that Kingdom Works delivers to help people access training and employment. Since it was formed in 2008, Kingdom Works has helped over 5000 people with training and employability services. Another employability initiative, linked to homelessness, is also being progressed by Kingdom. The groundbreaking Naumann Initiative aims to provide a homeless person with a job along with a secure tenancy in their own home.