LAR expands its services amid new staff factoring qualifications
---

---
LAR Housing Trust is to provide factoring services for future developments after key members of staff qualified as registered property managers.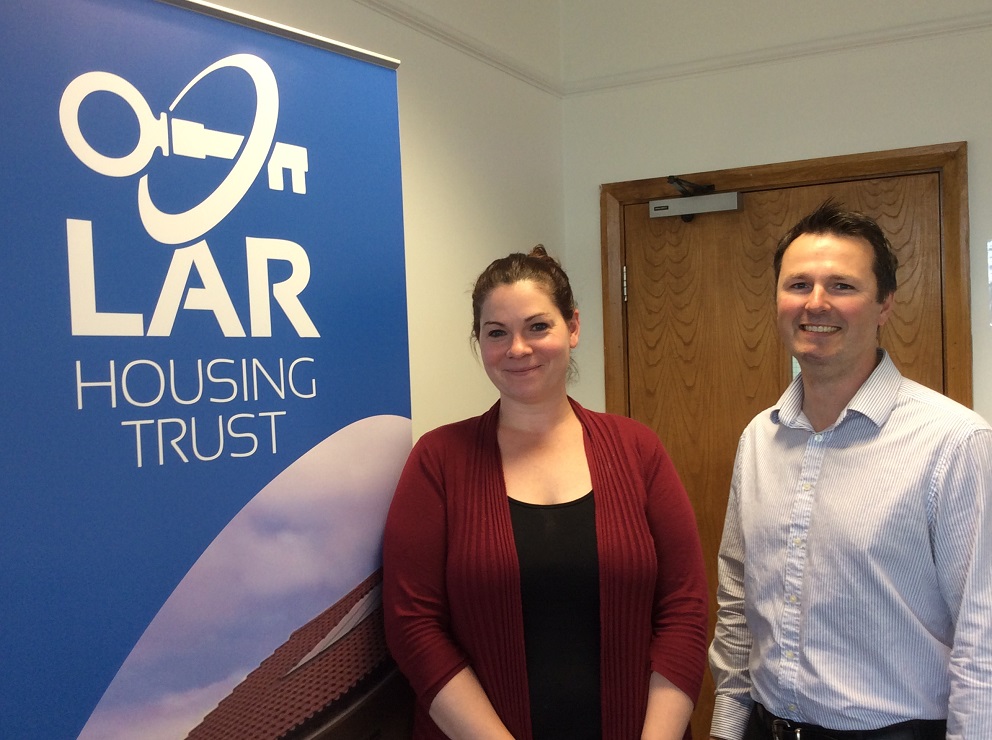 Operations director Fiona Kelly and development manager Stuart McLaren have both passed a factoring qualification run by the Institute of Residential Property Managers (IRPM) with top marks.
LAR chief executive, Ann Leslie, said she is delighted to be providing this service in-house to LAR's tenants and through a subsidiary company LAR Property Management C.I.C. to others.
She added: "This is another string to our bow and I'd like to congratulate both Fiona and Stuart for passing the relevant exams with such flying colours.
"This should help us provide an even better service to our tenants and to others as we increase the number of developments we own and manage around the country. Through our subsidiary company, LAR Property Management C.I.C., we have immediately introduced the service to commercial tenants in our own headquarter building in Dunfermline and continue to provide the service at many residential developments around Scotland which we have recently developed."
IRPM offers industry-leading qualifications, which are well recognised and respected across both private and social sectors. It currently has members across over 1,200 organisations in the UK.
LAR, which was set up in October 2015 to boost the supply of good quality mid market rental properties, already has over 600 homes occupied, under construction or in the planning process at 24 sites across Scotland.