Mental Health arts festival gets Forgewood and Garrion growing
---

---
Forgewood Housing Co-operative and Garrion People's Housing Co-operative have spoken of their delight to be part of this year's Scottish Mental Health Arts Festival.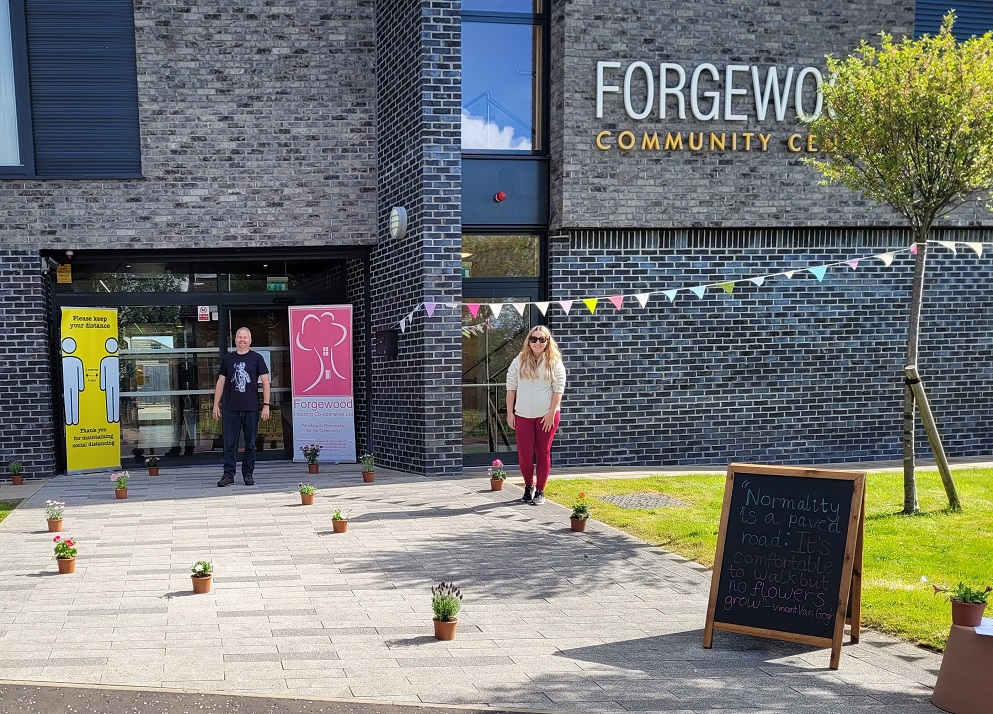 The theme of this year's festival was 'Normality' and the inspiration for the event was a quote by Vincent Van Gogh: "Normality is a paved road: it's comfortable to walk but no flowers grow."
Volunteers from the local community planted more than 40 pots of flowers. This colour collection of flowers were displayed on the pavers outside Forgewood Community Centre in Motherwell and CentrePoint Community Centre in Wishaw.
Over the course of these events, pots of flowers were given away to people passing by, spreading hope that things are starting to return to some 'Normality' along the way.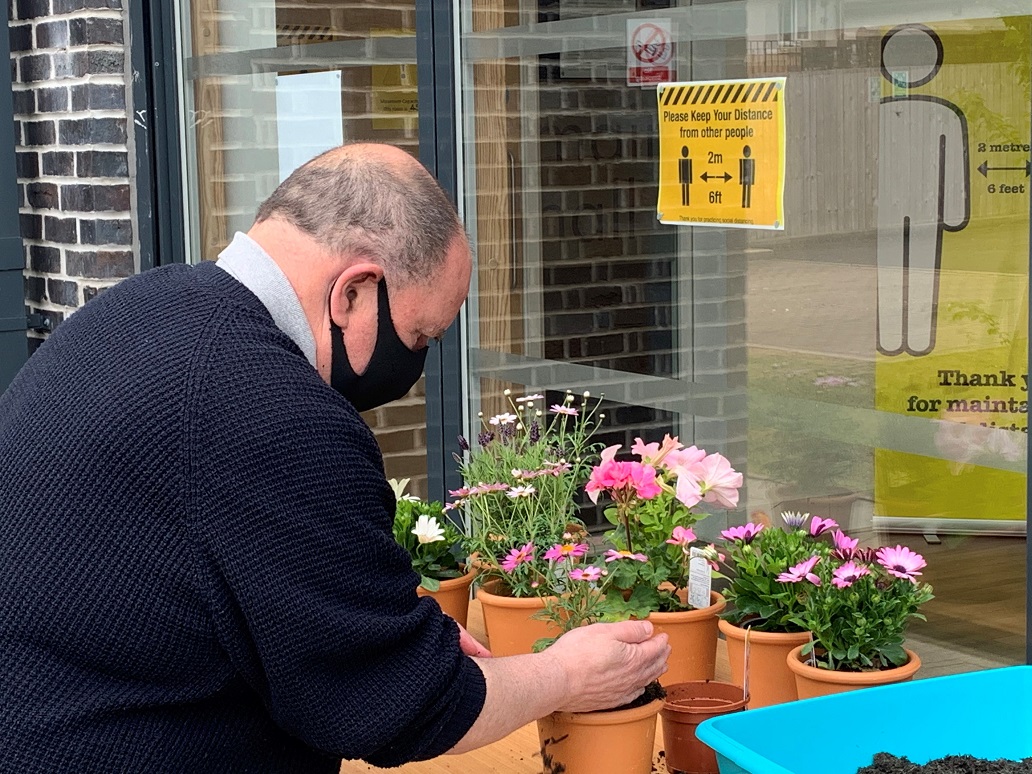 Cathy Brien, director of both Co-ops, said: "Our community centres play a vital role in helping with people's mental health and wellbeing. Over the past year, our community team have continued to provide direct support to our local communities by providing over 8000 meals and posted out over 2150 'packs of positivity' during the lockdowns.
"We have adapted our existing programmes and taken a creative approach to help lessen the impact of Covid19. For example, we played weekly sessions of window bingo with the residents at our sheltered accommodation. As our Community Centre gradually starts to reopen we are looking forward to welcoming people back and returning to some sense of 'Normality'."