Military veterans to gain extended access to housing
---

---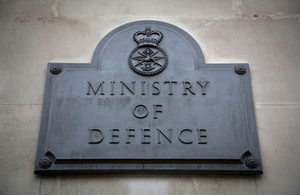 Military veterans and their families will be able to access military accommodation for up to a year after leaving service under new measures announced yesterday.
Current Service Family Accommodation (SFA) rules, which allow personnel who have left the Armed Forces to stay in military housing for six months, will be extended to 12 months where availability of accommodation allows.
Defence Secretary Gavin Williamson said the move would make the transition to civilian life "that much easier".
The Government already offers extensive support to both veterans and service personnel transitioning back into civilian life, including high-priority access to social housing under the Armed Forces Covenant.
Tobias Ellwood, minister for defence people and veterans, said: "Behind every person who has served in the Armed Forces is a family, a unit that has been with them every step of the way.
"We must make sure that their needs are looked after which is why I am proud to support the new family accommodation extension, which will give families more time to make the transition back to civilian life."