New project aims to improve access to legal services for survivors of domestic abuse
---

---
Scottish Women's Aid (SWA) is embarking on a new project to address a lack of access to justice for women and children experiencing domestic abuse in Scotland.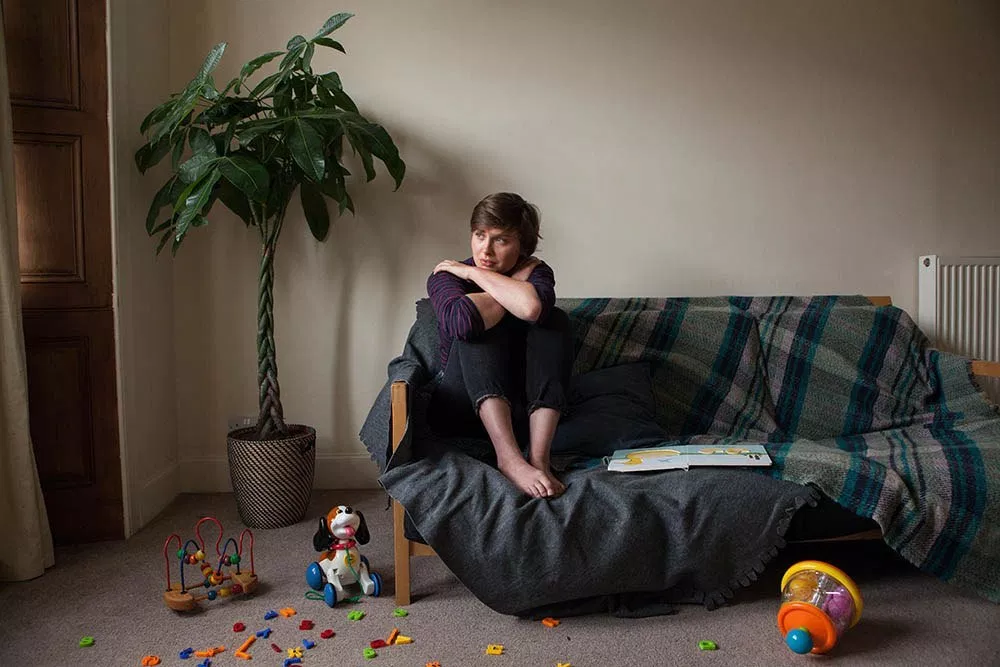 Despite having a right to expect competent and affordable legal services when and where they need them, the charity said women continue to struggle to get the advice, support, and representation they need to defend themselves and their children from abuse in every area of Scotland.
The charity said it is "convinced" that Scotland's so-called 'demand-led' system of legal aid in simply does not work for children and women SWA serves. Women and children (especially) struggle to access legal aid, and when they do, solicitors often have no grasp of the dynamics of domestic abuse and can sometimes offer inappropriate, harmful advice, it added.
Funded by The Legal Education Foundation, the year-long project is building a case for a new model for victim-survivors. SWA wants to test a new model by putting domestic abuse competent legal-aid lawyers in a number of Women's Aid groups across Scotland and to run a legal advice helpline that would serve all Women's Aid groups across Scotland. The first stage of this project is to gather the evidence to make a legally credible case to government and other funders, a case so convincing that it is impossible to ignore.
SWA is working with Kirsty Thomson from Just Right Scotland on this work and the charity said it is fully supportive of the work that the Scottish Women's Rights Centre (SWRC) does to improve access to justice for women who have experienced gender based violence (GBV).
It believes that Scotland needs both a strategic model of legal services for those affected by GBV, as is already so expertly provided by SWRC, as well as an operational model that is fit for purpose for women and children experiencing domestic abuse.
Dr Marsha Scott, chief executive of Scottish Women's Aid, said: "Women, children and young people experiencing domestic abuse are told every day that justice applies to them, and they discover every day, through lack of access to vital services, that in fact it doesn't.
"At Scottish Women's Aid we have been hearing for decades about the difficulties women and children face in getting legal support and services when they need them.
"Workers in every one of our 36 services tell us horror stories of poor or no service – women representing themselves because they can't afford a lawyer, children being treated as pawns by abusers in civil processes that routinely violate children's rights, lawyers telling women not to mention the domestic abuse because Sheriffs don't want to hear about it, and then being accused of changing their story in subsequent proceedings.
"The fact that women and children who have experienced domestic abuse struggle to access the support they need, at the appropriate time, is causing more harm and contributing to their continued suffering. Despite political rhetoric promising systematic change, existing structures for delivery of justice in Scotland obstruct the change promised.
"This does not represent the Scotland that any of us want, but we have to challenge the 'Aye Been' of how we fund and provide services to make justice real for victim-survivors. At Scottish Women's Aid we are excited to take the next step on this journey towards getting us there."
The Law Society of Scotland said that while it shares Scottish Women's Aid's frustration around access to legal aid, the charity's plan will be "near impossible to implement" in the current legal landscape.
President John Mulholland added: "Scottish Women's Aid's proposal to employ solicitors who would offer a dedicated domestic abuse legal advice service is very interesting. However, until the Scottish Government fully implements the Legal Services (Scotland) Act 2010, which would allow alternatives to traditional law firms, their plan to employ solicitors directly to give advice to survivors of domestic abuse will remain near impossible to implement.
"This is a piece of legislation that the Law Society is keen to see fully implemented, and we would be happy to work with Scottish Women's Aid to demonstrate to government the impact of these alternative business structures not yet being available."
Mr Mulholland said: "All Scottish solicitors work to very high professional standards, following the fundamental principle of acting in the best interests of their client. Our members are always interested to understand how they might improve their skills and knowledge to best meet client needs.
"We bring the experience of our members to the table at the Scottish Government's Victims and Witnesses Taskforce, where we are represented alongside Women's Aid and other third sector organisations.
"We learn from those discussions and concerns raised there which we can feedback to our members and which help inform our training and awareness raising programmes. We are committed to continuing to working with organisations across sectors in this way for the benefit of victims and witnesses in the legal system.
"Over 100 Scottish solicitors are currently accredited by us as Family Law specialists, having developed a particular expertise and demonstrated a depth of knowledge in this area. We are also keen to support opportunities for our wider membership to learn from those with specialist knowledge.
"Domestic abuse laws and how survivors want to be treated by people they meet in the legal system was actually the focus of a very valuable session led by the Scottish Women's Rights Centre at our Family Law Conference in September."
He added: "We recognise and share Scottish Women's Aid's frustration around access to legal aid. It is vital that there is a strong network of legal aid practitioners across the country who can assist in a wide range of areas of law, including advising domestic abuse survivors. However, the number of legal aid providers is rapidly declining, mainly due to the bureaucracy and complexity of the system and the unsustainability of how legal aid is funded.
"This is an issue we highlighted in our response to the Scottish Government's consultation on legal aid reform earlier this year. We would be keen to work with the charity to highlight the impact this has on access to legal services for the people they represent."