Queens Cross secures over £23,000 in Scottish Government funding to continue to help community
---

---
Queens Cross Housing Association will continue to deliver healthy meals and food packages to residents after it secured over £23,000 in fresh funding from the Scottish Government's Supporting Communities programme.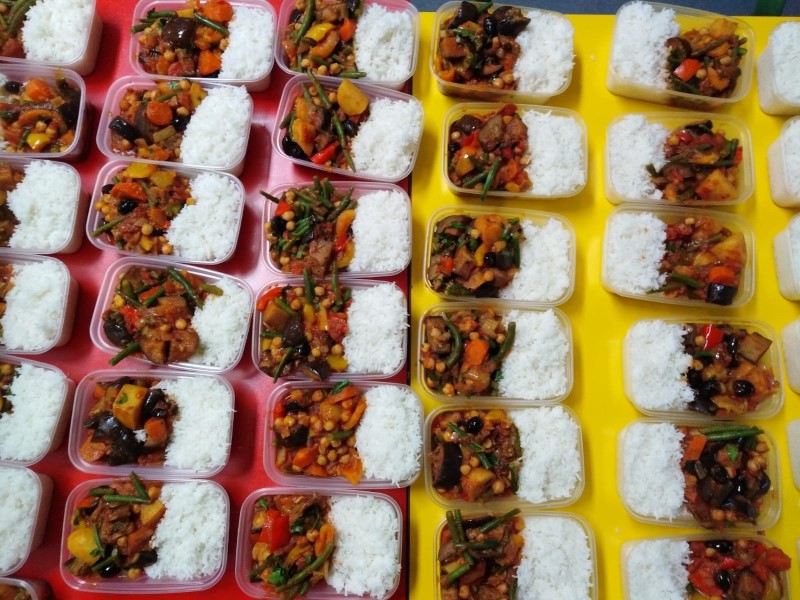 The Association has been working in partnership with mental health charity Flourish House, which runs the Courtyard Café in Westercommon, to prepare and deliver healthy, cooked meals to local residents over the lockdown period.
This new funding will financially support employees of the Café, who have been preparing nearly 400 meals every week for residents in the Association's four areas of Dundasvale, Queens Cross, Westercommon/Hamiltonhill and Woodside.
The grant will also continue to support the supply of emergency groceries to vulnerable tenants as part of the association's emergency food scheme.
According to our most recent survey, carried out before COVID-19, 22% of respondents said they have chosen to skip a meal or eat less because they can't afford to buy food. This will be worse now in the current circumstances.
Jamie Ballantine, social regeneration manager, said: "We are delighted to secure this additional funding from the Scottish Government which will help continue to support tenants during this difficult period. Without this funding, we wouldn't be able to provide families and vulnerable residents with freshly cooked, healthy meals prepared by the incredible chefs at The Courtyard Café."
John Linn, CEO of Flourish House, added: "We're delighted that Queens Cross are able to access this funding. Without this, staff would have been furloughed and the kitchen would have had to close."
The Association has also been working in partnership with Community Central Halls, the Woodlands Community Development Trust and Bikes for Good in setting up another food delivery service for local people.
The scheme will see freshly cooked meals prepared in the Community Central Hall kitchens and delivered weekly by Bikes for Good to residents who are vulnerable, self-isolating or in need of support.