Repair and maintenance of housing falls by £451m in Scotland as housing stock increases
---

---
Scotland has seen a real term per property decrease in repair and maintenance work of £313 since 1997, according to new research by Scape Group.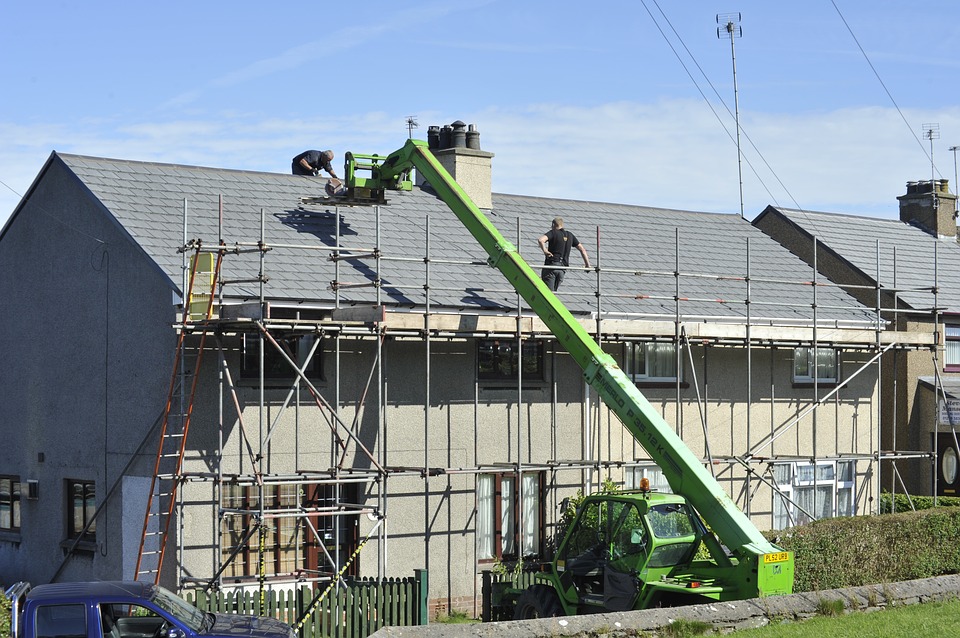 The repair and maintenance of public and private housing in Scotland has fallen by £451 million since 1997 and simultaneously, the number of homes in Scotland has increased by 341,650 to reach 2.6 million.
As a result, the repair and maintenance of housing in Scotland ranks eighth out of the 12 UK regions, with only £755 of work delivered per property in 2018.
Scape's data has indicated that funding cuts and the growth of the private rented sector are the likely causes for such issues.
The Scottish Housing Quality Standard (SHQS) was introduced in February 2014 and requires social housing landlords to make sure their homes are energy-efficient, safe and secure, not seriously damaged and have kitchens and bathrooms that are in good condition. Despite the consultations and introduction of standards – 34% of Scottish homes failed to meet the Living Homes Standard in 2018, which was developed by the public across the UK to define what a good home should provide.
Scape Group chief executive, Mark Robinson, said: "There is a clear connection between the quality of housing and the mental, emotional and physical wellbeing of the people that live there. A home shouldn't negatively affect your health or hold back your opportunity to succeed in life. We are not doing enough to bring our homes up to a decent standard. £755 per property is totally inadequate. A new boiler, either combi, system or heat only, costs between £500 and £2,000, before taking into consideration installation costs.
"New windows cost from £3,500 to £7,000 on a typical three-bedroom semi and damp proofing internal walls is estimated at £70 per metre or £280 per wall. It looks as though this is down to two key factors. First is the growth of the private rented sector in Scotland. Landlords are spending less on their properties than owner-occupiers. Secondly, despite the strides made building more social homes in Scotland, there is not enough funding to repair and maintain existing stock."
The amount of people living in private rented homes in Scotland has increased speedily since 2000, with most recent data estimating that there are 360,000 private rented homes in Scotland. Although the Scottish government did consult on the safety and condition of private rented housing in 2017, the policy outcomes are yet to be administered.
The State of our Estates report from Scape also identified that the amount of repair and maintenance work being carried out on all of Britain's housing stock is falling. Within the same time frame, the number of homes in Britain has increased by 3.8 million. Scape's report identifies that in 1997, construction output in Britain was £29.4 billion, the equivalent of £1,220 per property. In the last twenty years, this has decreased in real terms to £28.9bn – an average of £1,028 per property across Britain.
Following the analysis, Scape has made a series of recommendations, which aim to improve the quality of the existing housing stock and improve the living conditions for millions of people.
The first recommendation is to turn policy initiatives into strategic outputs. Although the majority of housing organisations now have a 30-year asset management plan, Scape argues that further action is needed to turn the extensive policy guidelines in the sector into coherent and implementable strategies. It has argued that sitting under an umbrella asset management strategy, sub-strategies for repair and maintenance work, stock re-investment, compliance and legislative responsibilities are needed.
The second recommendation is for greater scrutiny of housing stock in the private rented sector. Scape has argued that the removal of benefits and tax advantages for private landlords, is likely to harm the sector as they have less money to put into stock improvements. Scape believes that private landlords should be made to comply with decency legislation, as currently there is no compulsion on the private sector to meet standards either of housing quality or tenancy rights. The group has argued that it is essential that new mechanisms are instated to monitor the quality of housing in the private rented sector.