Scottish Borders Council supports Scottish Housing Day
---

---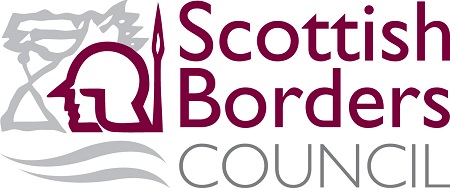 Scottish Borders Council will highlight the range of support it offers and its key achievements throughout Scottish Housing Day on its social media channels.
Today marks Scottish Housing Day and Scottish Borders Council is joining with local authorities, registered social landlords and other organisations across the country to mark the occasion.
Councillor Mark Rowley, executive member for Business and Economic Development, said: "Everyone should have access to a safe, secure and affordable home, and Scottish Housing Day brings together the entire housing sector to celebrate the positive impact that good quality housing makes to the lives of people and communities right across Scotland, as well as highlighting the range of housing options that are available. This Council is committed to ensuring every person in the Scottish Borders lives in a home that meets their needs and we have an ambitious Local Housing Strategy which sets out how this can be achieved."
He also said: "Our key priorities include improving and expanding the supply of affordable homes, improving energy efficiency, reducing homelessness and supporting independent living for older people. To do this we work closely with a range of partners, from the Scottish Government to registered social landlords, to ensure that the delivery of housing and related services meet the needs of local communities."
Scottish Borders Council has already invested a significant amount of funding to support the delivery of much needed extra care homes across the region, starting with developments already underway at Langhaugh in Galashiels of 39 homes and 49 at Todlaw, Duns.
The council has already developed a Rapid Rehousing Transition Plan which was approved earlier this year. This sets out how the Council and partners will address homelessness, particularly focused on prevention, and also minimise the time spent in temporary accommodation and ensure a mainstream housing outcome is delivered as quickly as possible.
Other progress on priorities includes the creation of an Affordable Warmth and Home Energy Efficiency Strategy, the expansion of the Change Works in Peebles project to the whole Tweeddale area, and the establishment of the Borders Home Energy Forum.
Ongoing and future work carried out by Scottish Borders Council includes trying to achieve a better understanding of the housing needs of wheelchair users and a study into the housing needs and aspirations of young people.
Councillor Rowley added: "We are committed to playing our part to supporting local people to have access to the homes they need and can offer a wide range of support and advice to tenants, homeowners, landlords and developers. I'd encourage anyone who is interested in finding out more, or who is need of help or support for anything housing related to get in touch with the team here."