Scottish Borders Housing Association welcomes new chair Robin Hill
---

---
Robin Hill has commenced his new role to succeed Simon Mountford as the new chair of the board at Scottish Borders Housing Association.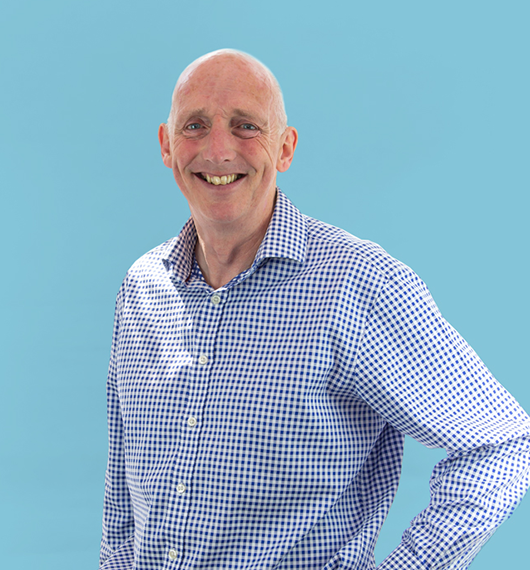 A solicitor with over 30 years' experience in the legal professions across a diverse range of environments, Mr Hill is stepping into the role at a particularly interesting and challenging time, as the Association adapts to the constraints around lockdown.
He said: "I am delighted to be taking on the role of chair. In following my predecessor Simon Mountford, I will be building on solid foundations. Not least his commitment to affordably warm homes, which over the period of his tenure took us to 95% compliance with the Energy Efficiency Standard for Social Housing (EESSH).
"Over the next decade, we will expand on this, as we play our part in the creation of a carbon neutral South of Scotland. At this time it is vital that we use our financial capacity to invest in new and existing homes and play our part in supporting the local economy.
"Covid and lockdown have exacerbated inequalities, and we will work to challenge this, ensuring that SBHA tenants have high-quality homes and access to excellent services, while the rents that they pay remain affordable.
"I am very much looking forward to working with the great team at SBHA, as well as my fellow board members and the members of Scottish Borders Tenants Organisation, to continue to build on our success."
Julia Mulloy, SBHA's chief executive, said: "With his extensive legal and commercial experience, Robin is well-placed to lead the board through the challenges of the coming years, and we are delighted that he has agreed to take up the position of chair.
"Though certainly challenging, the current circumstances have also presented opportunities. They have given us further impetus to improve the digital service options that we offer; we have built on existing partnerships and forged new ones to help us meet the varied needs of tenants and communities across the Scottish Borders; and through the welfare support offered to our tenants, we are now able to tailor services to Tenants' requirements as never before. These are all lessons that, with Robin's support, we will build on in the coming years."
Robin is a director at VMH Solicitors Ltd. Specialising in property, Robin brings both expertise and leadership experience in heavily regulated environments.
Originally from Kelso, he joined the board in February 2016 and has served as the convenor of the audit & compliance sub committee since November 2017. Robin is married to Claire and has three daughters. He enjoys spending time with his family and their two dogs.