Scottish housebuilding failing to match England because of 'planning differences'
---

---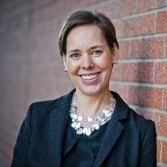 Housebuilding in Scotland has not recovered to pre-recession levels, unlike the sector in England and Wales, because of differences in the planning system, MSPs have been told.
Nicola Barclay, chief executive of Homes for Scotland, told the Scottish Parliament's economy committee that the national planning performance framework, introduced in England in 2012, had a massive impact on numbers, the Evening Express reports.
She said even Scottish housebuilders are investing in England "because they see that it's easier to build and get quicker and better returns on their investment".
Nicola Woodward, director of planning consultants Lichfields, told MSPs: "[In England] there is a policy requirement to plan for your objectively-assessed need for housing. That's not happening in Scotland."
However, Craig McLaren, Scotland director for the Royal Town Planning Institute, said he did not believe that planning is "the main issue".