Scottish Women's Aid shares domestic abuse messages with First Minister
---

---
First Minister Nicola Sturgeon met with staff from Scottish Women's Aid on Tuesday and was presented with more than 100 messages from the public about domestic abuse.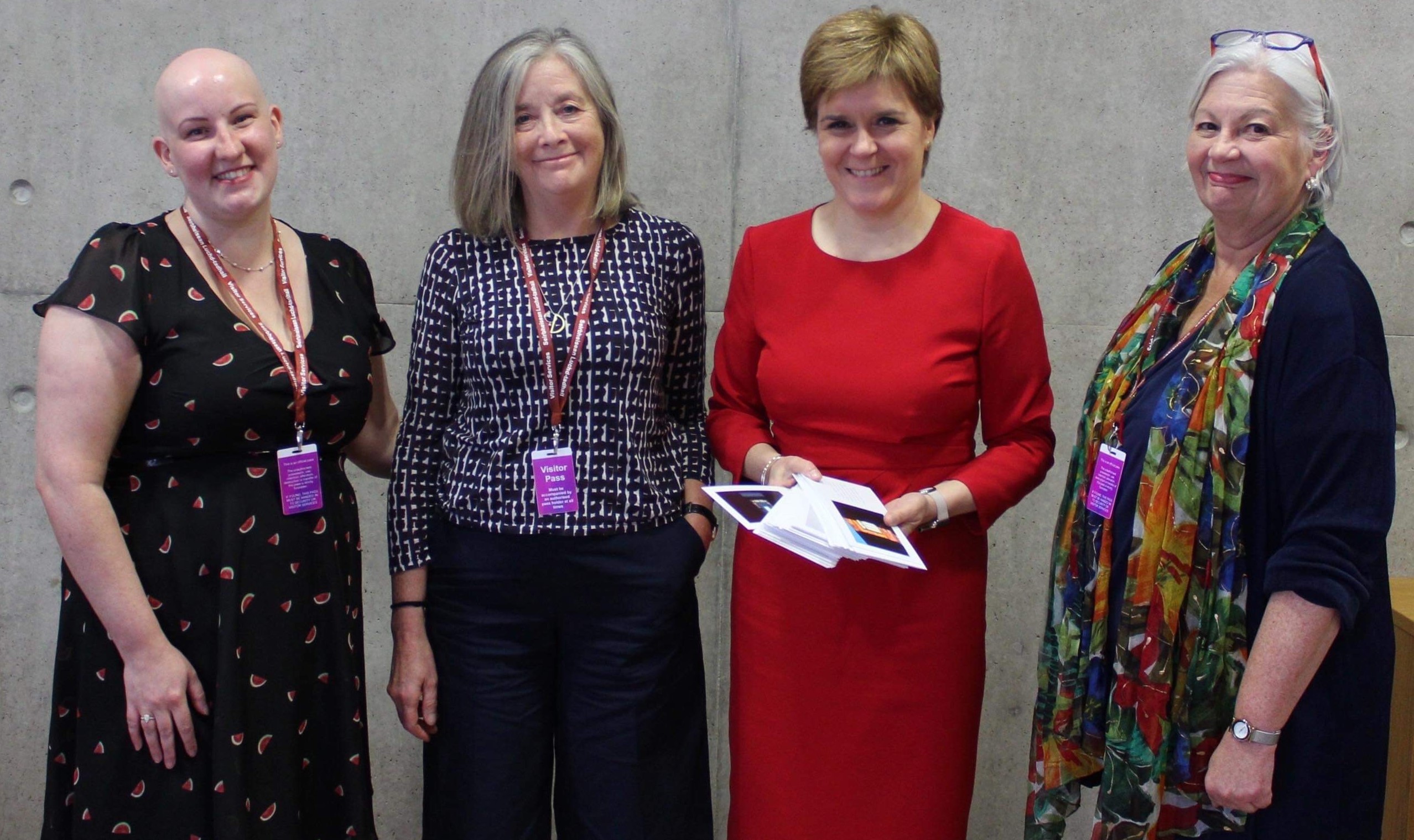 Staff from Scottish Women's Aid presented the First Minister with over 100 postcards from members of the public sharing their thoughts about domestic abuse and women and children's homelessness.
The postcards were collected earlier this year from visitors to the Recounting Women Exhibition, a photovoice project setting out the first-hand experiences of survivors of domestic abuse.
The exhibition was attended by tourists, members of the public, survivors and service providers, as well as Aileen Campbell, cabinet secretary for communities and local government.
The messages on the postcards show support for the First Minister's commitment to feminism but call on her to use her position of leadership to do more to tackle the challenges that women face as a result of domestic abuse.
The public expressed concern about women, children and young people's homelessness, difficulties around child contact and the justice system, as well as calling for further funding for specialist services such a local Women's Aid groups.
In Scotland, domestic abuse is the leading cause of women and children's homelessness and Scottish Women's Aid, in partnership with organisations across the housing sector, has recently published a good practice guide for social landlords to help improve responses to domestic abuse.
Staff meeting with the First Minister called for women's rights to remain in their home to be protected, and for further action to stop so many women and children being made homeless because of domestic abuse.
Jo Ozga, policy officer at Scottish Women's Aid, and organiser of the Recounting Women Exhibition where these postcards were collected, said: "It has been an inspiring experience working with women to tell their stories through photography and words.
"The Recounting Women project supports women who have experienced domestic abuse to share information about the issues that affect them and the barriers they face in rebuilding their lives. It is a unique platform for women whose voice is rarely heard in public policymaking to anonymously and creatively influence change."
She added: "We've been working with the Scottish Government to ensure that women, children and young people's experiences of domestic abuse are central to their work to end homelessness. It's an issue that people attending the exhibition urged the Scottish Government to take more action on and it's important and welcome that the First Minister agreed to meet and receive these messages."