Union Square shopping centre to host SleepOut 2019
---

---
Homeless charity Aberdeen Cyrenians has teamed up with Aberdeen's Union Square to host Sleepout 2019 in the shopping centre's multi-storey car park.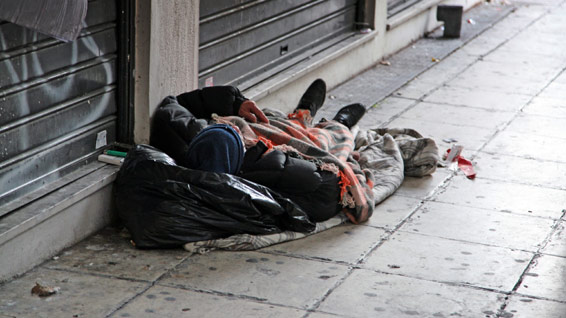 The two have joined forces to help Aberdeen's most vulnerable people.
The annual sponsored event will take place on Friday 11th October with dozens expected to participate. Sleepers will face the elements overnight to raise support for the provision of services to homeless people in Aberdeen.
Participants will sleep in Level 2 of the car park, with only a sleeping bag and some cardboard to sleep on.
Every year, more than 1,000 people access the hardship services provided by the Aberdeen Cyrenians. Specialist support and advice is also given by them alongside the average supply of 500 cooked meals and 300 food parcels each month. The charity also provides access to hot showers, clothing and toiletries to those without secure housing.
Kate Loades, Aberdeen Cyrenians fundraising manager, said: "We're thrilled to be working with Union Square to put on this year's SleepOut - the centre is such an important building in the city, and that makes it a great venue for the event. The SleepOut will allow people to experience what it is like to sleep outdoors and go without heating and a comfy bed."
She added: "The car park is covered but we can't predict what the weather will be like in October – we imagine it will be a cold, damp and uncomfortable night but hope that it will be one that raises awareness and vital funds to support those in the city who are most in need. We'd love as many local people to get involved as possible – individuals are welcome as well as groups, teams of co-workers and friends."
Union Square general manager, Ryan Manson, said: "Homelessness is a growing issue in Aberdeen and the work of Aberdeen Cyrenians continues to help to highlight the plight of people in less fortunate circumstances in our city. As well as using our car park for the event, a number of our team members will be taking part to show their support in raising awareness for the charity and the work it does. We're encouraging any of our regular shoppers who would like to support the cause to think about getting involved."
A £15 entry fee is required to sign up for the event. People can sign up for the event online at Eventbrite.
For more information about getting involved, contact Kate at fundraising@aberdeen-cyrenians.org or 01224 625732.