Wheatley Foundation granted Barclays support to provide lifeline for people in need
---

---
Barclays has provided a £100,000 grant to help Wheatley Foundation continue lifeline services to help people most affected by the coronavirus crisis.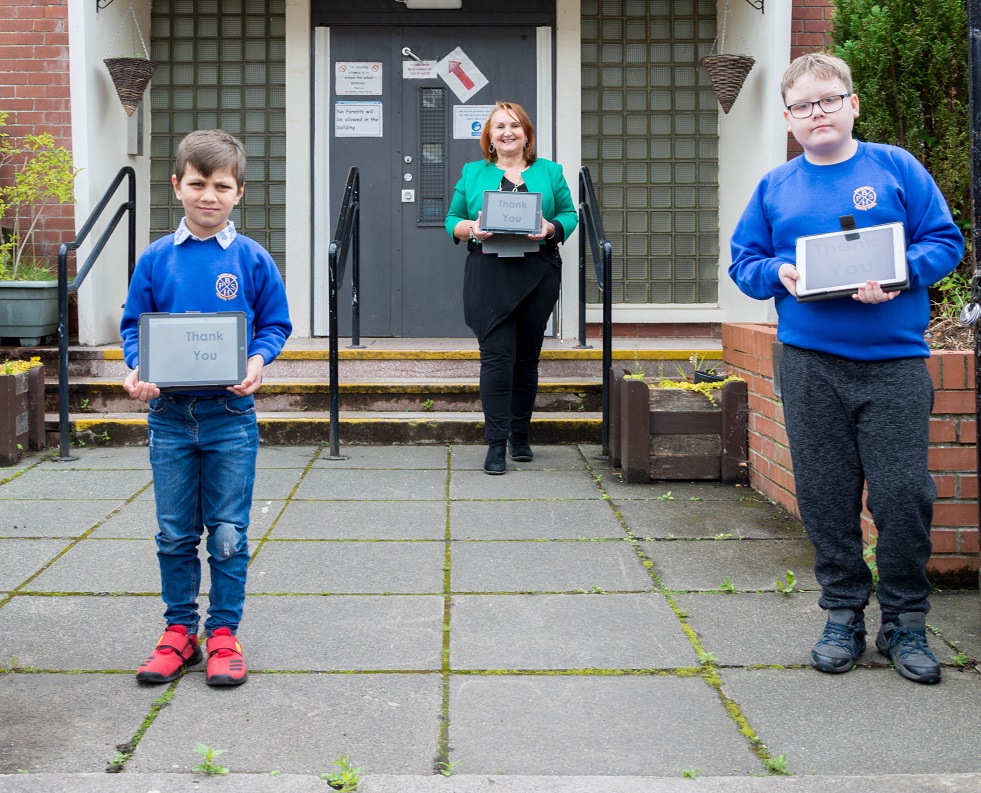 The donation will help Wheatley Foundation extend its Emergency Response Fund, which has supported more than 5600 households since the start of the pandemic with everything from fuel and phone top-ups to cookers and fridges.
It will also boost the EatWell service, which has delivered more than 28,000 emergency food parcels to vulnerable customers since March.
Wheatley's Emergency Response Fund will continue to support customers in a variety of ways, including providing tablet computers to help older people get online, jigsaws and puzzle books to help reduce isolation, and even garden equipment.
Books, learning materials and activity packs will also be provided to young people to help them with their schoolwork.
Lynne Mitchell, Wheatley Foundation manager, said: "EatWell and our Emergency Response Fund have been such important lifelines to individuals and families since the start of the pandemic.
"We're really grateful to Barclays for this very generous donation to help us continue to support the people who need us most."
Barclays' £100 million Community Aid Package supports charities helping people and communities most impacted by COVID-19. A total of £10m of this funding has been donated through its 100x100 UK COVID-19 Community Relief Programme, with the Wheatley Foundation one of 100 UK charities receiving a donation of £100,000.
Scott Stewart, head of Barclays Scotland, said: "We know this is an incredibly challenging time for many communities and by reaching those most in need of support, the Wheatley Foundation has played a vital role in this crisis.
"At Barclays we are doing everything we can for our customers, clients and colleagues to help them through this pandemic. We hope that the donation we are making to the Wheatley Foundation will allow them to amplify their vital work and support more people as the crisis develops."