Wheatley Group to take on 31 new Modern Apprentices
---

---
Wheatley Group is given more school leavers the opportunity to get their career off to a flying start with plan to recruit 31 young people to its award-winning Modern Apprenticeship programme.
Wheatley has 25 Business Administration and six Environmental Apprenticeships up for grabs for people aged 16-19.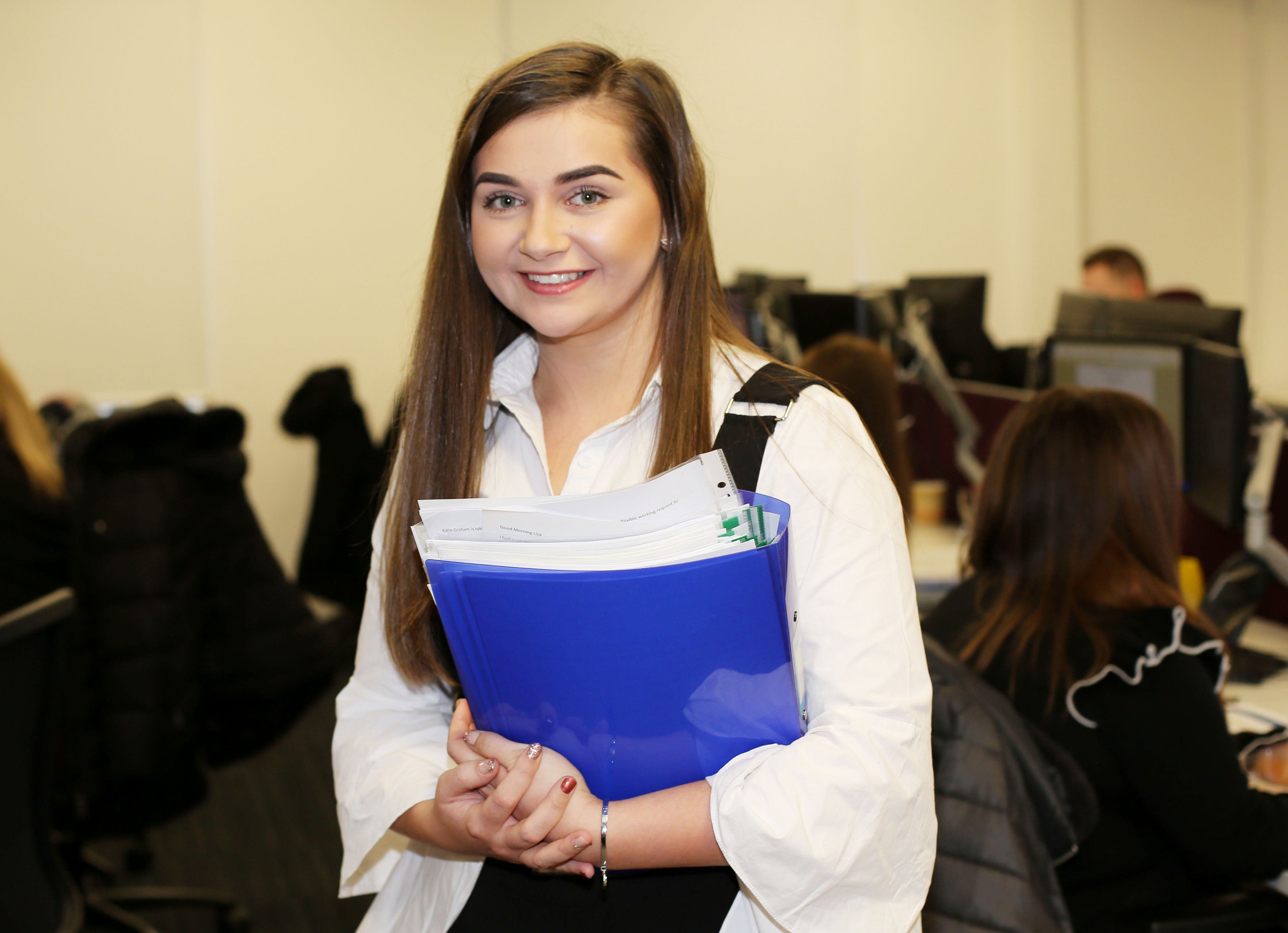 The recruitment drive comes as businesses across the country celebrate Scottish Apprenticeship Week.
Over the past nine years, Wheatley – which includes GHA, Dunedin Canmore, Cube, Loretto Housing, WLHP, Barony and YourPlace – has taken on 384 Modern Apprentices.
The Modern Apprenticeships are supported by the Wheatley Foundation and the Wheatley Academy.
Wheatley Foundation director Lorraine McLaren said: "We want to do all we can to give young people a chance to get on the career ladder.
"It's really hard for school leavers to find opportunities – our Modern Apprenticeships can really open doors for years to come."
Successful candidates for the two-year business apprenticeships will get on-the-job training in departments such as housing offices, finance, legal and development.
Environmental Apprentices will work with Wheatley's Neighbourhood Environmental Teams, keeping communities clean and green across the central belt.
Nicole Tait, 20, a GHA tenant from Barmulloch in Glasgow, is in the second year of her Business Administration Modern Apprenticeship.
Nicole said: "I've been lucky to see different parts of the business. I've really enjoyed my time.
"I never thought I would have been interested in working in housing. Before I started my apprenticeship I was studying beauty at college, but I realised it wasn't what I wanted to do.
"An apprenticeship means you're getting paid and learning at the same time.
I'm looking forward to finding out as much as I can about the business before I decide what I want to do. There are so many options for apprentices."
Applicants don't need any formal qualifications. If successful, applicants will get:
paid on-the-job work experience from £4.54 per hour
training and a Scottish Vocational Qualification
help to find a job when the apprenticeships finishes
free travel passes to and from work
28 days' holiday
money off high-street shops
discounted driving lessons and more.
Find out more and how to apply at www.wheatley-group.com/modernapprenticeships.
The closing day for applications is 30 April 2019.