Whisky distiller's hand sanitiser gift keeps frontline services running at Queens Cross
---

---
A generous donation of 60 bottles of hand sanitiser from a whisky distiller will help keep Queens Cross Housing Association staff safe and community services running during the COVID crisis.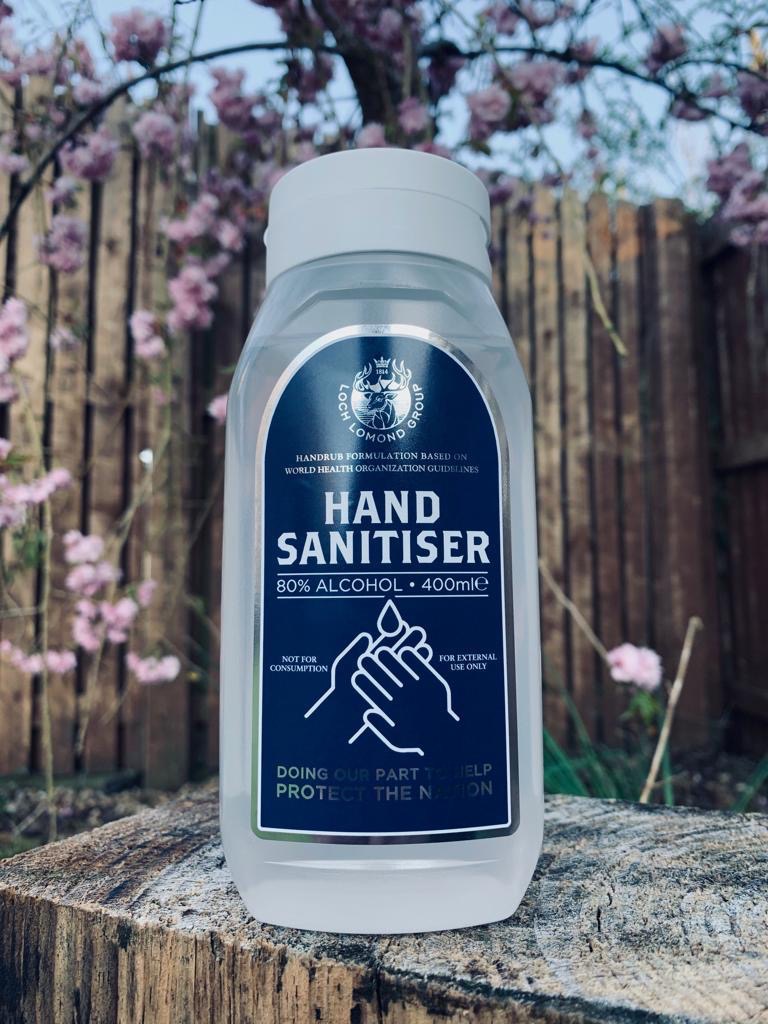 The Loch Lomond Group (LLG), which normally produces whisky for international export, made the surprise donation as recognition of the work the Association is doing on the frontline.
Debbie Munro, who runs the Association's facilities and contracts, was delighted with the gift: "Sourcing hand sanitiser and PPG for our frontline workers is a big challenge for me right now. I was surprised to get such a large number of bottles as companies aren't always aware of housing associations' work and what we do to keep people safe and local environments clean.
"I'm very thankful to the Loch Lomond Group for their generosity. Our estate caretakers, wellbeing workers and handyperson services really appreciate it as they're still out working in our four neighbourhoods. LLG are certainly doing their bit for the public during this crisis."
Loch Lomond Group's CEO Colin Matthews said that they were happy to help: "It was very important to us that at this time, as we all face such an unprecedented crisis, that we found a meaningful way to help to support the people of Scotland.
"On behalf of everyone at The Loch Lomond Group we are delighted to be able to supply our hand sanitiser to the organisations and workers dealing day to day with this awful disease."
Read all of our articles relating to COVID-19 here.