110,000 affordable homes and homelessness commitment confirmed in Programme for Government
Plans to deliver 110,000 affordable homes by 2032 and invest an additional £50 million to tackle homelessness and rough sleeping were set out by the Scottish Government yesterday in this year's Programme for Government (PfG).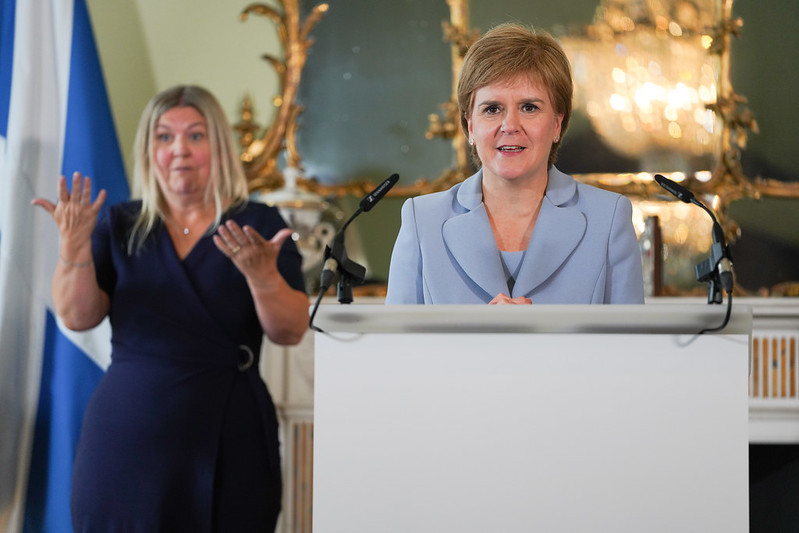 First Minister Nicola Sturgeon said the PfG will see investment in and reform public services; a National Care Service established; extended and increased Scottish Child Payment; guaranteed opportunities for young people; and an economy fit for the future.
On housing, Ms Sturgeon said: "We will build also on our investment in housing over the last parliament, to further improve the availability of good quality, affordable, energy-efficient homes.
"I can confirm that we will invest almost £3.5 billion in this parliamentary term to progress our commitment to an additional 110,000 affordable homes across Scotland.
"At least 70% of these will be for social rent. This Scottish Government funding will support a total investment of £18bn. As well as delivering affordable homes, this investment will support up to 15,000 jobs.
"By the end of the year, we will also publish a new strategy for the rented sector. This will include a commitment to an effective system of national rent controls and measures to strengthen tenants' rights.
"We will also invest an additional £50m to tackle homelessness and rough sleeping, and extend the transformative Housing First approach right across Scotland, to ensure access to secure housing and the support needed to tackle the wider causes of homelessness."
The First Minister also confirmed that the Scottish Government will invest at least £1.8bn over the course of this parliament to make homes and buildings easier and greener to heat.
"This will enable the decarbonisation of one million homes by 2030," she added.
The Scottish Federation of Housing Associations (SFHA) said the Programme for Government acknowledges the "significant role" of the social housing sector in the country's recovery from Covid but added that the investment needed to support the new Affordable Housing Supply Programme must be kept under review to realise the Scottish Government's target of 110,000 affordable homes by 2032.
SFHA chief executive Sally Thomas said: "It is crucial that we focus on delivering a fair and equal social and economic recovery from the pandemic, and the confirmation today of the target of 110,000 affordable homes by 2032 is a welcome acknowledgement of the significant role our sector has to play.
"However, the cost of building homes is rising, and our members are increasingly experiencing supply chain issues, so we are calling on the government to keep funding under review throughout this parliament to ensure it remains adequate.
"The commitment to £1.8bn for energy efficiency upgrades and renewable heating deployment is welcome, but will not be sufficient for the scale of improvement required to meet ambitious climate change targets. With over a third of social housing tenants living in fuel poverty, it's critical that achieving net zero emissions in social housing doesn't exacerbate this; no tenant should be left with costs they can't afford or heating systems that don't work for them. We need a clear action plan which goes beyond today's announcements and responds to the recent Zero Emissions in Social Housing Taskforce report. The new National Public Energy Agency is a promising development and we look forward to working with the Scottish Government to take the next steps on this vital issue."
Ms Thomas added: "We note the intention to introduce a Rented Sector Strategy before the end this year. We look forward to working with the Scottish Government to understand their intentions in this area. We will also work with the Scottish Government to ensure the key role played by social landlords in the delivery of social care services is recognised in the National Care Services Bill.
"There is much to welcome in today's Programme for Government. With the strength, stability and social purpose of our members, the social housing sector can help the Scottish Government to deliver a fair and equal social and economic renewal from Covid – starting with delivering more safe, warm, energy efficient affordable homes – if we have the right legislative and funding environments."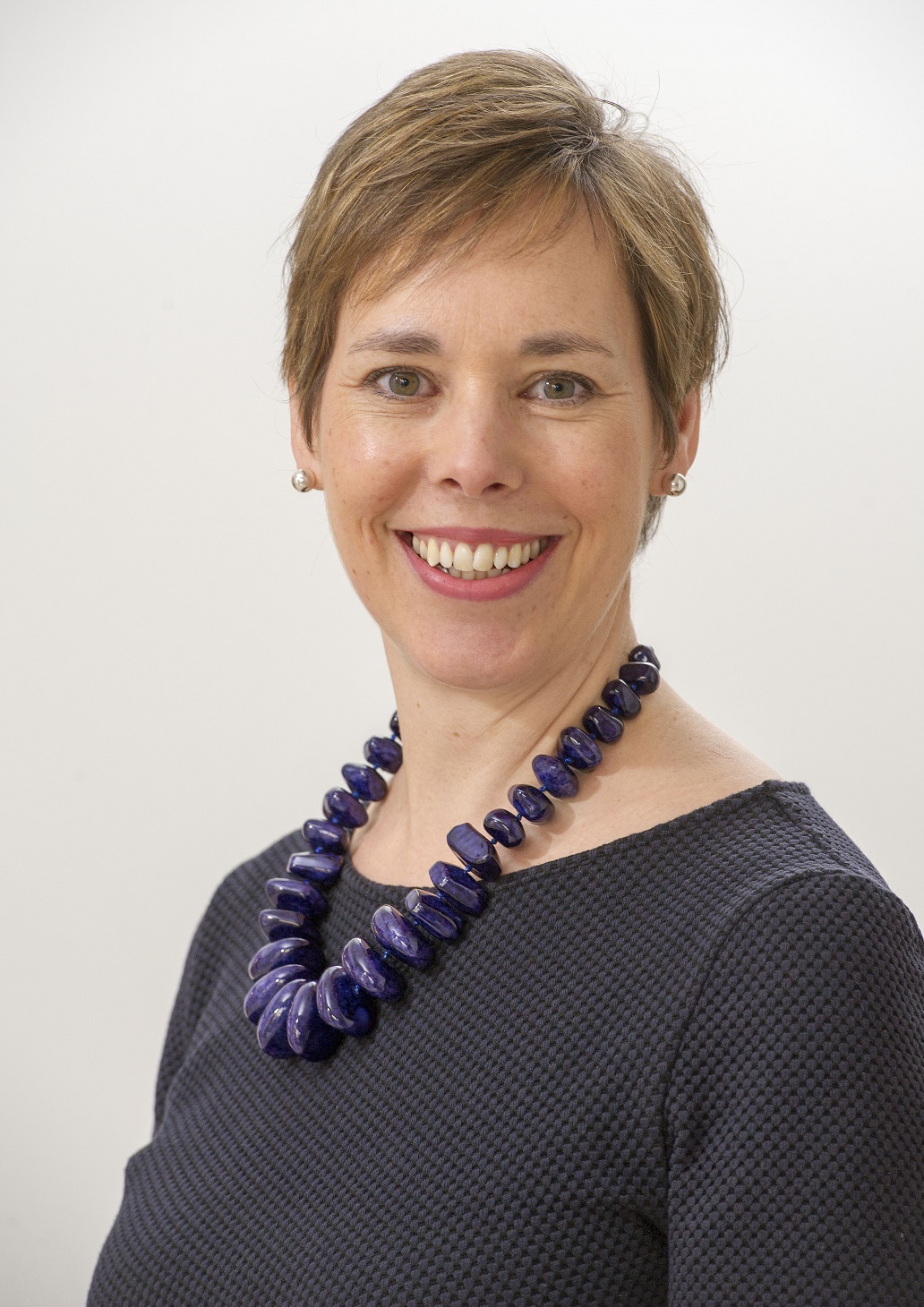 Industry body Homes for Scotland (HFS) has also welcomed the commitment to increased levels of affordable housing whilst warning of deliverability concerns across homes of all tenures in light of material shortages and cost pressures.
HFS chief executive Nicola Barclay said: "With public and private housing delivery so crucial to our social and economic outcomes, the announcement of an extra 10,000 affordable homes as a result of the recent SNP-Green co-operation agreement is very much welcomed.
"However, the present issues surrounding material shortages and consequent price increases are causing significant difficulties for all housing developers, regardless of tenure. Unless the situation quickly returns to more normalised levels, we could see longer term problems being created.
"This is also the case with the planning and regulatory systems which are in need of increased resources to enable local councils to cope with the levels of demand for new homes. Although the move to a digital planning application platform, as announced in today's Programme, is encouraging, active support for more homes must go much further than that, as we emphasised in our recent response to the Scottish Government's call for views on economic transformation."
A disappointing omission from the Programme for Government in Ms Barclay's view was the lack of any substantial assistance, beyond LBTT relief, for first time buyers (FTBs).
"One of the document chapters is 'Scotland as a Land of Opportunity' which talks about supporting young people and promoting a fairer and more equal society," she said. "In the context of the disadvantage now facing FTBs as a result of the sudden closure of the First Home Fund and main Help to Buy scheme earlier this year, coupled with the fact that 82% of Scotland's population aspire to own their own home, it is disappointing not to see any policy intentions on this.
"This is in stark contrast to other parts of the UK where the First Homes initiative has recently been launched, providing discounted home ownership as an integral part of affordable housing delivery. Only by providing the full range of housing options will we meet the needs of our population."
Homelessness charity Crisis has strongly welcomed the commitment to bring forward changes to the law to prevent homelessness in Scotland.
As well as plans to strengthen existing homelessness prevention legislation, the statement also included plans to invest £50m in a new Ending Homelessness Together Fund over the course of the parliament, with £12m in 2021-22.
Plans to consult on new homelessness prevention duties follow publication of the Scotland Prevention Review Group report earlier this year.
The group, convened by Crisis, was made up of experts from local government, academia and homelessness services, and considered what actions could be taken to prevent people from being made homeless in the first place.
The group recommended that action to prevent homelessness would start up to six months before someone faces losing their home.
The recommendations would mean that public bodies, such as health services, should ask about people's housing situation to identify any issues at an early stage and then act to support individuals and families to resolve housing problems.
The proposals, if implemented, would ensure that no one leaves an institution, such as prison or hospital, without somewhere to sleep that night.
The group proposed clarifying the current law and requiring local authorities to take specific steps to prevent homelessness, building on recent developments in Wales and England.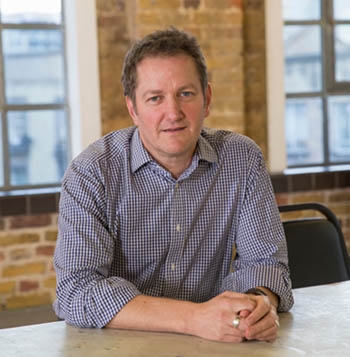 Jon Sparkes, chief executive of Crisis, said: "Crisis are delighted to see the First Minister set out her commitment to changing the law to prevent homelessness. These proposals hold the potential to make Scotland a world leader when it comes to ending homelessness.
"Since the start of the pandemic our priority has been on getting people off the streets and into safe, self-contained accommodation. The action taken over the past 18 months by national and local government, as well as homelessness services, has undoubtedly saved lives.
"But we still have work to do. This year saw a record number of people trapped in temporary accommodation, and we remain deeply concerned that as the economic impact of the pandemic takes effect, more and more people who are currently struggling to get by could be pushed into homelessness.
"We know the best way to end homelessness is to prevent it happening in the first place. These proposals, if adopted, would allow Scotland to introduce some of the strongest protections in the world for people at risk of losing their home. We look forward to working with the Scottish Government and others to see these changes happen."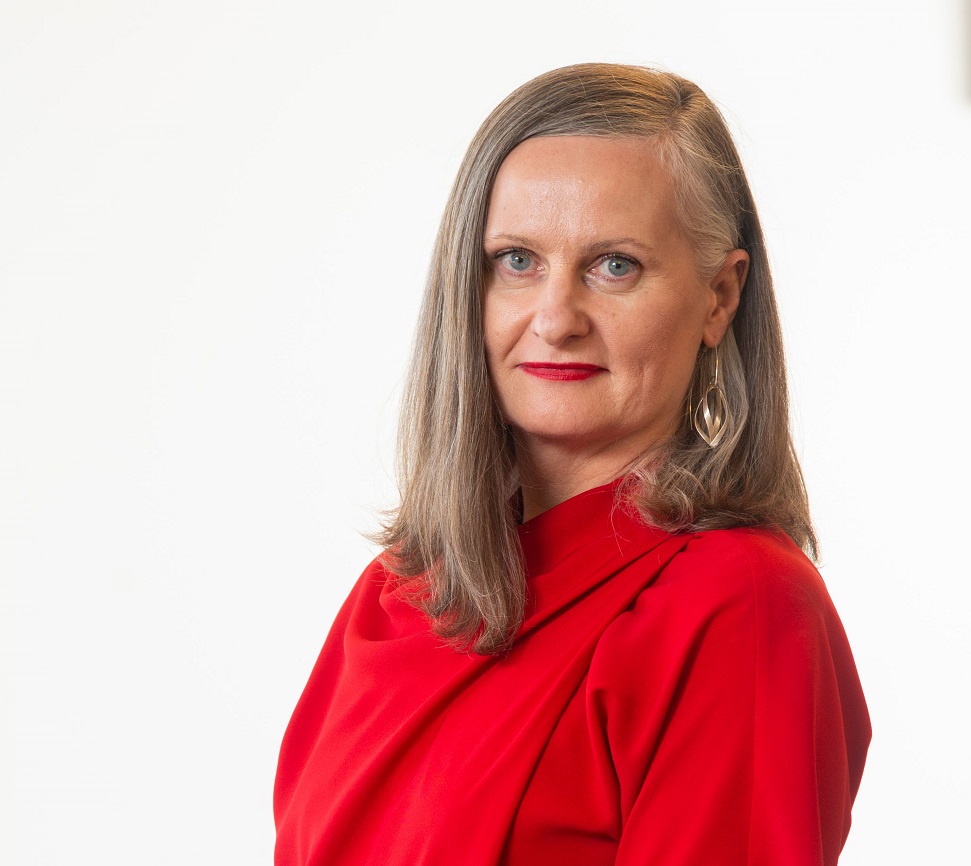 Alison Watson, director of housing charity Shelter Scotland, said: "There is much to welcome in this year's Programme for Government and we look forward to working constructively to be able to defend people's right to a home by influencing the new Human Rights Bill in the coming year. People currently denied the right to adequate housing need to know when they can expect to have a safe, permanent and affordable home.
"We need to see greater protection from eviction, particularly in cases that would result in homelessness. The new Covid Recovery Bill and the Rented Sector Strategy need to ensure that the extra protections given to tenants during the pandemic are maintained and enhanced.
"Today we published a report that showed it is not cost-effective to evict people from social housing for rent arrears. Why are we heaping misery on top of misery at the public expense? It's the very opposite of preventative spending. This next year is a golden opportunity to develop thinking on how to support landlords to support their tenants with money problems."
Alison Watson added: "Only by building the new social homes that Scotland needs can we mend our broken and biased housing system, and we welcome the increased ambition of 110,000 affordable homes by 2032. However, we need the right homes in the right places and a timescale for building that doesn't leave people waiting years for the home they need.
"While it's welcome that the Scottish Government has reaffirmed its move away from dormitory-style night shelter accommodation, local authorities need support to ensure that everyone gets the temporary accommodation that meets their needs.
"And without enough social homes, people will continue to be trapped in temporary accommodation for far too long. The Scottish Government needs to make early progress on delivering 110,000 new affordable homes to truly fix our broken housing system."
Other key commitments for over the course of this Parliament include:
increasing frontline health spending by 20%, leading to an increase of at least £2.5bn by 2026-27
undertaking the biggest public service reform since the founding of the NHS – the creation of a National Care Service – with legislation brought forward by June next year
improving national wellbeing with increased direct mental health investment of at least 25%, with £120m this year to support the recovery and transformation of services
investing £250m to tackle the drugs deaths emergency over the next five years
expanding the Scottish Child Payment to under-16s by the end of next year and doubling it to £20 a week as soon as possible after that, with a £520 bridging payment given to every child in receipt of free school meals this year
investing a further £1bn to tackle the poverty-related attainment gap and providing councils with funding to recruit 3,500 additional teachers and 500 classroom assistants
providing free childcare to low income families before and after school and during holidays, and expanding free early learning and childcare to one and two year olds
investing £100m over the next three years to support frontline services for preventing violence against women and girls
ensuring that at least 10% of the total transport budget goes on active travel by 2024-25, helping more people to cycle, wheel or walk instead of drive
delivering a revolution in children's rights, including across the justice system
supporting a just transition to a low-carbon economy for people and businesses, including a £500m Just Transition Fund for the North East and Moray
investing an additional £500m to support the new, good and green jobs of the future, including by helping people access training
taking forward the democratic mandate for a referendum on independence to be held within this Parliament and, if the Covid crisis is over, within the first half of this Parliament, while providing the people of Scotland with the information they need to make an informed choice on their future
Speaking in Parliament, the First Minister said: "This programme addresses the key challenges Scotland faces, and aims to shape a better future.
"It sets out how we will tackle the challenge of Covid, and rebuild from it. It outlines how we will address the deep-seated inequalities in our society. It shows how we will confront with urgency the climate emergency, in a way that captures maximum economic benefit. And it details the steps we will take to mitigate, as far as we can, the damaging consequences of Brexit while offering a better alternative.
"In the face of these challenges, our ambition must be bold. This programme sets out clear plans to lead Scotland out of the greatest health crisis in a century and transform our nation and the lives of those who live here.
"We will deliver a National Care Service; double the Scottish Child Payment; and invest in affordable, energy efficient homes and green travel. We will ensure that businesses have the support, and people have the skills, to succeed in the low carbon economy of the future. We will show global leadership in tackling the climate crisis. And we will offer people an informed choice on Scotland's future. To that end, I can confirm that the Scottish Government will now restart work on the detailed prospectus that will guide the decision. The case for independence is a strong one and we will present it openly, frankly and with confidence and ambition.
"This programme addresses our current reality, but it also looks forward with confidence and ambition to a brighter future. It recognises that out of the many challenges we currently face, a better Scotland - as part of a better world - is waiting to be built."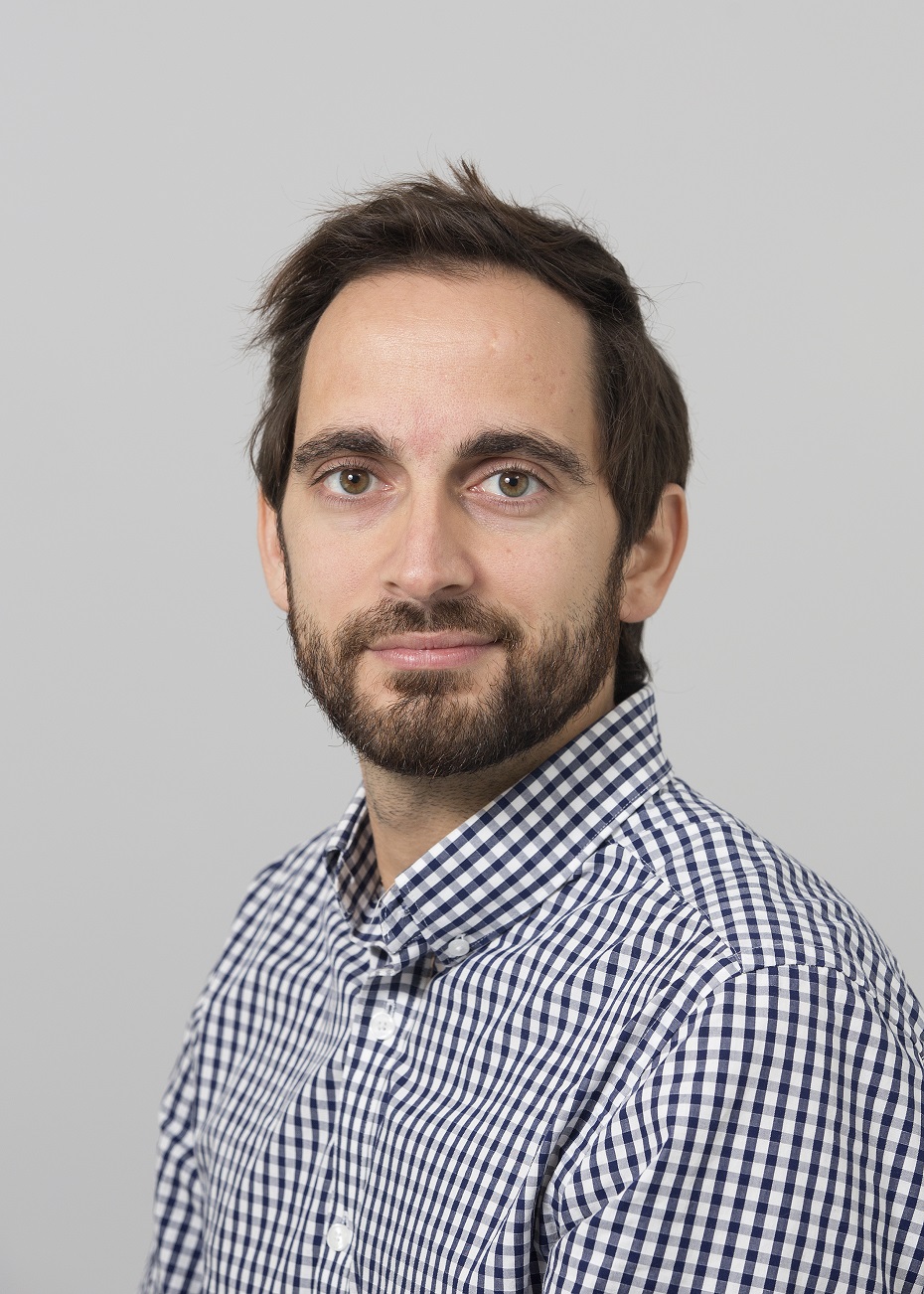 Responding to the Scottish Government's legislative programme for the coming year, Fabrice Leveque, head of policy at WWF Scotland, said: "It's particularly welcome to see some new commitments in today's Programme for Government to place Scotland on a path to a just and green recovery. If carried through, these will slash emissions, restore nature, and deliver new jobs and wider benefits to people now and for years to come.
"With all eyes on Scotland ahead of COP26 climate talks in Glasgow, it's vital that these, and other policies, are implemented quickly to avoid the worst effects of climate change and further loss of nature."
On transport and energy, Mr Leveque said: "We welcome the commitment that by 2025 at least 10% of the total transport budget is allocated to active travel, which will cut greenhouse gas emissions, improve local air quality and improve both physical and mental health. A small increase to funding for decarbonising heating over the next five years is also welcome, which will help householders switch to low carbon heating systems and improve the energy efficiency of their homes."
Claire Mack, chief executive of Scottish Renewables, said: "Scottish Renewables is pleased to see the ambition to achieve net-zero at the core of this Programme for Government and the link being made between economic growth, achieving net-zero and further development of renewables.
"Recognition of the opportunities that exist in renewable energy deployment and the need to address challenges around supply chain growth and transitioning jobs as a partnership with industry is helpful and welcome.
"The target to decarbonise heating in one million homes by 2030 reflects a priority area from an emissions and jobs perspective and this needs to be an ambition that grows.
"A focus on the necessary actions to enable the development pipeline through planning and wider policy support will accelerate us towards the 2030 and net-zero targets as well as pulling the economic benefits to Scotland forward.
"The Blue Economy Strategy and action plan will be able to highlight the many opportunities and benefits available to us here in Scotland through continuing to support and grow our incredible wave and tidal sector."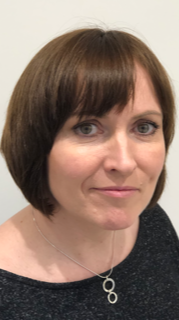 Responding to the future of social care in Scotland and the delivery of a National Care Service, GMB Scotland secretary Louise Gilmour said: "The need to tackle the crisis in care is accepted, but the challenge is to end years of exploitation by giving care workers substantial pay increases. That's how we'll confront the understaffing crisis and transform the sector.
"It's why GMB is campaigning for £15 an hour minimum for care workers. The prospect of staff remaining mired in wages of just under or over £10 an hour isn't credible.
"And there is a growing consensus supporting that view, including among Cabinet Secretaries as the Greens committed to a £15 minimum in their recent manifesto, so we need to make it happen.
"If we are prepared to be bold and deliver proper value for workers across the social care sector then there is a huge opportunity to be grasped, everyone will benefit and Scotland will be fairer for it."
The STUC also warned of funding shortage for social care.
STUC general secretary Roz Foyer said: "Reform of our care sector cannot come quick enough and the STUC will engage fully in this legislation, campaigning for a National Care Service based on sectoral collective bargaining and not for profit delivery. The commitment of the First Minister to National Bargaining is therefore very welcome. However, the £800m additional funding announced over the course of the Parliament is less than a quarter of the expenditure which the Feeley Review said was necessary for the social care sector."