2019 CIH Scotland Excellence Awards now open for applications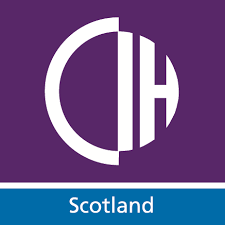 The 2019 CIH Scotland Excellence Awards, which recognise and celebrate the creativity, passion and innovation of housing organisations and individuals across the breadth of the sector in Scotland, are now open for applications.
These awards are open to housing teams, private landlords and sector leaders across Scotland and this year's event will feature four brand new categories, including excellence in delivering homeless services and outstanding contribution to housing, alongside the return of some of our most popular event categories.
The closing date for applications is Friday 6 September 2019 and the winners will be announced at a special awards ceremony on Friday 25th October 2019 at the Radisson Blu Hotel in Glasgow.
The awards, run by the Chartered Institute of Housing Scotland, showcase the very best that the housing sector has to offer.
Commenting on this year's Excellence Awards, CIH Scotland national director, Callum Chomczuk, said: "The Excellence Awards are the biggest and best in the Scottish housing sector and give you the chance to showcase the outstanding work you are doing."
"We want as many organisations and individuals as possible to get involved in this year's event and to join us in celebrating all the amazing work that people in housing do."
"We have refreshed our awards this year, adding some exciting new categories to reflect the changing nature of our work. As a result, there is a category to suit everyone working at every level of the housing sector and we look forward to seeing applications from across the sector."
For more information and to find out how you can apply, please visit the CIH Scotland website.