30 year celebrations and new chairperson announced at Ochil View
Ochil View Housing Association continued its 30-year anniversary celebrations at its recent Annual General Meeting during which a new chairperson was elected.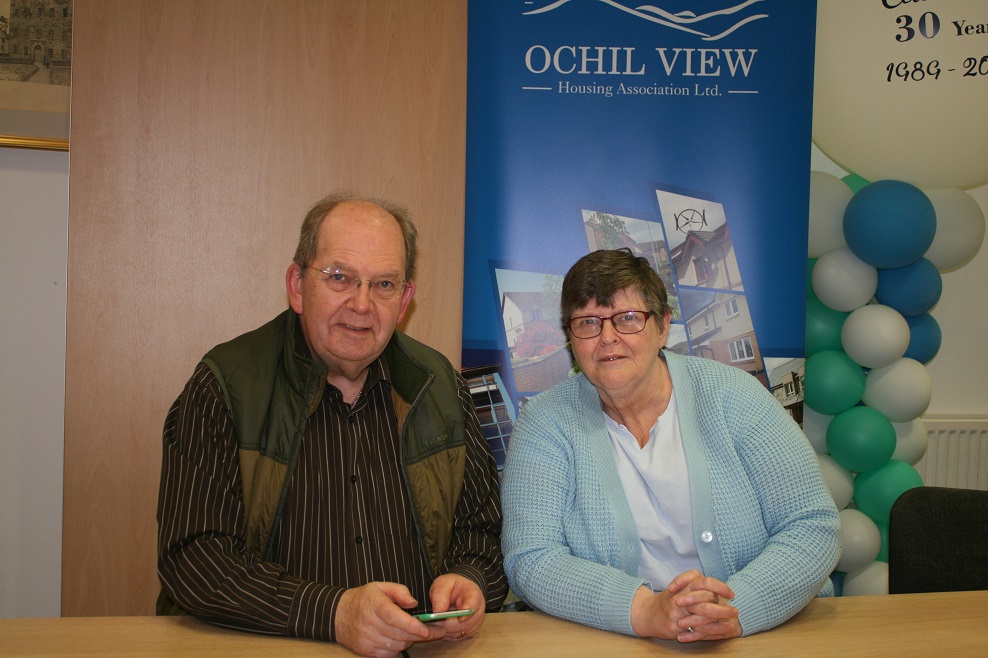 Attended by over 50 members, tenants, guests, committee members and staff, the event in Alloa Town Hall consisted of a 30th year review presentation by chief executive George Tainsh, which included a short video on the history of the Association, followed by some lively entertainment by locally acclaimed singer Leona Hens.
Chairperson Tom Brown highlighted another positive year in his address to the meeting but did remind those present that in addition to celebrating the Association's achievements, and the additional homes being produced, the reality is that there is still a housing crisis where homelessness is a major issue and it was incumbent on everyone to tackle this with the provision of additional homes and additional support services.
The Association also reported the election of Margaret Baxter as chairperson. A member of the management committee since 2010, Margaret is a tenant of one of the Association's properties in Sauchie and has served as the Association's vice-chairperson since 2014.
Margaret also serves on the Association's customer services, finance, audit and corporate governance and health, safety & human resources committees.
On being elected as chairperson, Margaret said: "It is great privilege to be elected Chairperson of Ochil View Housing Association. I wish to thank Tom Brown for the excellent way in which he chaired the Associations over the last few years.
"Our committee is made up of hardworking, motivated and committed volunteers who each bring their own skillset to the Association. The staff is highly skilled and committed to providing an excellent service to our tenants."
Outgoing chairperson Tom Brown, who will remain on the committee, said: "The Association is meeting objectives and our sustainability is assured. We have much to celebrate in our 30-year history and we are now well placed to meet the challenges that we still face.
"Succession planning is a responsibility of the chairperson role and I believe it's time to stand aside and further utilise and develop the skills that we have in our current management committee.
"Margaret Baxter has been a very valuable and committed committee member and I am confident that she, and those that will succeed her, can continue the good work of the Association in delivering more affordable homes and a good service to our tenants."
In other changes, Lindsay Stother was elected as vice-chairperson and Susan Mackay as treasurer.