Aaron Hill: SFHA relaunches members' forums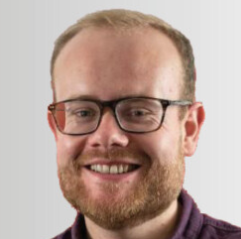 Aaron Hill, Scottish Federation of Housing Associations' (SFHA) director of policy and membership, announced the relaunch of SFHA members' forums and discusses how the changes will support members' needs.
SFHA's forums are a key part of our member offer – supporting us to engage directly with our members, develop policy, and share good practice.
In recent months, we've carried out a review of our forums to ensure they meet members' needs and expectations and to understand what more we could to improve the forum experience.
You told us that our forums are an important space to share practice and network with your peers, but that there could be a greater policy focus and provide members with clearer routes to input into SFHA's influencing work. You were also clear that there were opportunities for us to reach the membership and discuss areas that don't currently feature in our forums.
As a result, we're going to be making some changes over the coming weeks.
What's changing?
Firstly, we're going to be growing our forum offer, with four new groups:
Chief Executives (East and West)
Developing New Homes
Governance
Health, Care and Independent Living.
These will run alongside our existing forums, below, some of which have been refreshed and renamed to recognise their increased focus on certain priority areas:
Building Safety and Maintenance
Housing Management and Community Services
Energy and Net Zero
Finance (East and West)
Alongside this, we will be working hard to ensure our members are at the heart of our forums, delivering the groups as a partnership with the membership. You can find out more about the changes in our FAQs.
To support the changes and put members at the heart of our forums, we're looking for volunteers to become the chair and vice chair of each of the above groups (new and existing). You can find out more about the role here.
Are there any other changes?
We also run a number of forums which provide opportunities for members to discuss practice, service delivery and business support issues in areas, including IT and digital, communications and HR.
The IT and Digital Forum and HR and People Forum will be rebranded as networks, in line with the Communications Network. These networks will continue to operate as they currently do.
Alongside this, we will continue to support our members by providing services and policy input to member-led groups, such as the Rural and Islands Housing Associations Forum (RIHAF) and work in partnership to facilitate groups on specific issues such as the Factoring Network.
We hope that these changes will mean our member engagement and policy development can go from strength to strength over the coming months and years. We will shortly confirm dates of the new forums and look forward to seeing many of you to discuss a range of important issues very soon.
If you have any questions, or would like to discuss the changes, please contact me here.