Aberdeen Cyrenians calls for donations through its Give Big challenge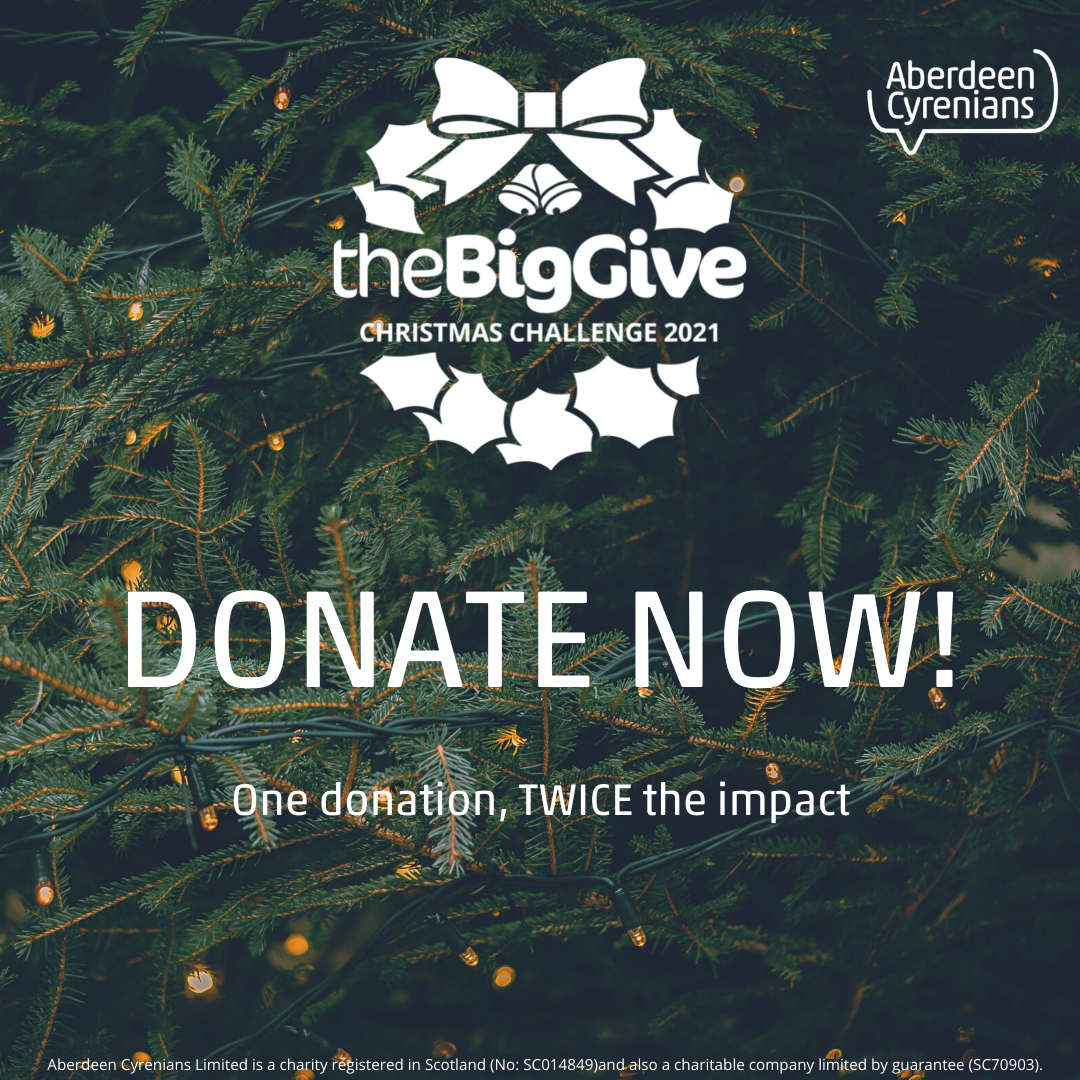 North-East charity Aberdeen Cyrenians is asking people to take part in The Big Give, Christmas Challenge 2021 which will match and multiply donations for the week of the 30th November - 7th December.
Aberdeen Cyrenians supports people affected by homelessness, abuse, crisis, addiction, poverty, and other forms of social exclusion in the North East of Scotland.
The charity is asking for people to donate over the week of the Christmas Challenge so that donations can be doubled to make an even greater impact for those who need it the most.
Sam Begg, fundraising and communications manager, said: "We are really excited to be taking part in The Big Give, Christmas Challenge again this year – especially after the success of last year's campaign.
"Thanks to all the support we received from the community last year we managed to raise an amazing £17,235 including our match funding and gift aid!
"Because of this generosity we have been able to continue providing mental wellbeing support, specialist housing and wrap around support for those affected by domestic abuse, LGBTQ+ discrimination, criminal justice, alcohol and drug addiction, and mental health challenges."
He added: "The challenges of the Covid-19 pandemic are still overwhelming for many people in Aberdeen, with people still reaching out for help who would have never imagined themselves facing difficult circumstances.
"With donations from the Christmas Challenge, we can continue to be there for those in need and support them through their journey to recovery.
"For many, this festive period will be even more difficult given the financial impact the pandemic has had across the country.
"Over the past two years, Aberdeen Cyrenians has been needed more than ever by those in crisis. Our priority this winter is to ensure that we are there for people in need, providing essentials and working together to tackle the long-term issues that left people homeless or in crisis.
"All the money raised will go towards helping us make lasting change for those who are facing hardship in our community.
"The Big Give, Christmas Challenge kicks off on 'Giving Tuesday' which is a Global Day of Giving, so it really is a fantastic time for people to take part and come together to do something special this Christmas."
Aberdeen Cyrenians would really encourage everyone who would like to make a Christmas donation to us to donate on November 30th as this gives us the best chance of getting their donation doubled.
The charity said it would like to thank everyone for their support so far and to those already waiting to donate to The Big Give, Christmas Challenge.
Mr Begg concluded: "From donating or sharing our campaign far and wide, it all makes a difference in helping us support those in need this Christmas."