Aberdeen Cyrenians celebrates royal honour for over 50 years of volunteering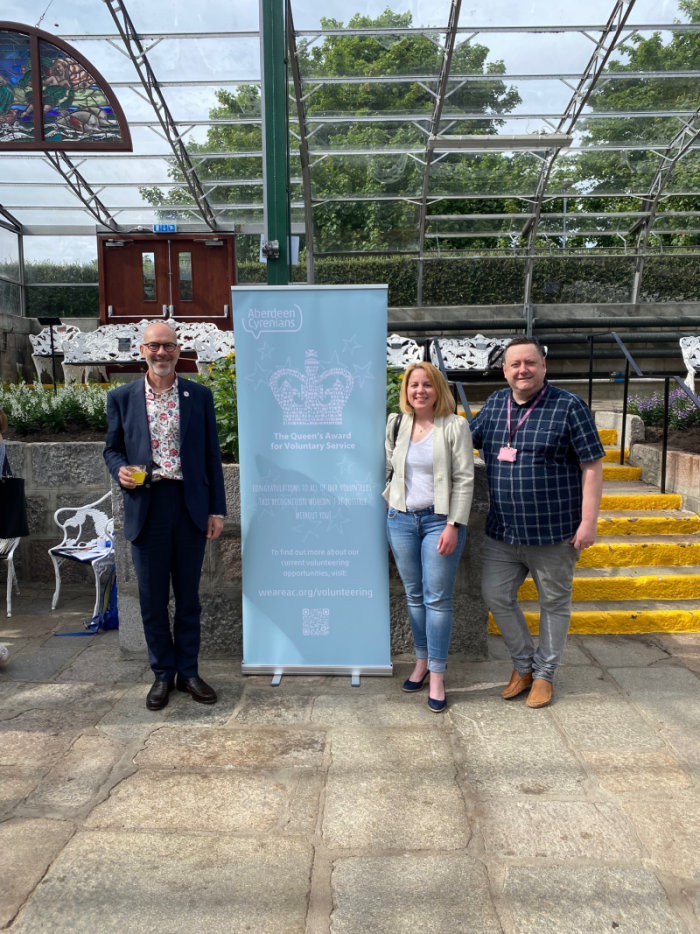 Aberdeen Cyrenians has celebrated the recognition of its work after being honoured by the Queen's Award for Voluntary Services.
Taking place at Duthie Park Winter Gardens, the event celebrated over 50 years of volunteer support with the theme of Helping People to Flourish.
Aberdeen Cyrenians board chairperson Bruce Bricknell, said: "We are delighted that the tremendous work of this organisation in supporting people overwhelmed by crisis is being recognised. Volunteering is the foundation of the care and support we deliver; whether it's making meals, running activities or being there for someone with cuppa and a listening ear. Volunteers are our lifeblood and have been since its inception; and it's wonderful to see the same compassion and enthusiasm from our volunteers today, still going strong.
"In celebrating the Queen's Award for Voluntary Service today we are honouring all our volunteers, supporters and staff past and present, for the kindness and care that they have shown helping vulnerable people in the North East. Their care has sown the seeds of hope for people struggling, helped create recovery, and allowed over fifty thousand people to flourish once again."
He added: "Without support from the community, none of this could have been achieved. As always, there's still a long way to go with the cost of living straining people after years of uncertain and unstable incomes. The pandemic has shown us just how caring a community we have and our volunteers continue to be united together, helping others.
"We are delighted to have been able to re-invigorate our volunteering programmes over the last 9 months to create new opportunities for generous people signing up to volunteer. From direct support, behind the scenes or fundraising in the community, there are unique and wonderful experiences available for anyone wishing to give the gift of time."
Anyone interested in the history of Aberdeen Cyrenians or current volunteering opportunities can visit weareac.org to find out more.