Aberdeen Cyrenians launches new service for pets of people affected by homelessness
The charity StreetVet will be launching its outreach services to Aberdeen on April 27, working in partnership with Aberdeen Cyrenians to support its clients and their furry friends affected by homelessness.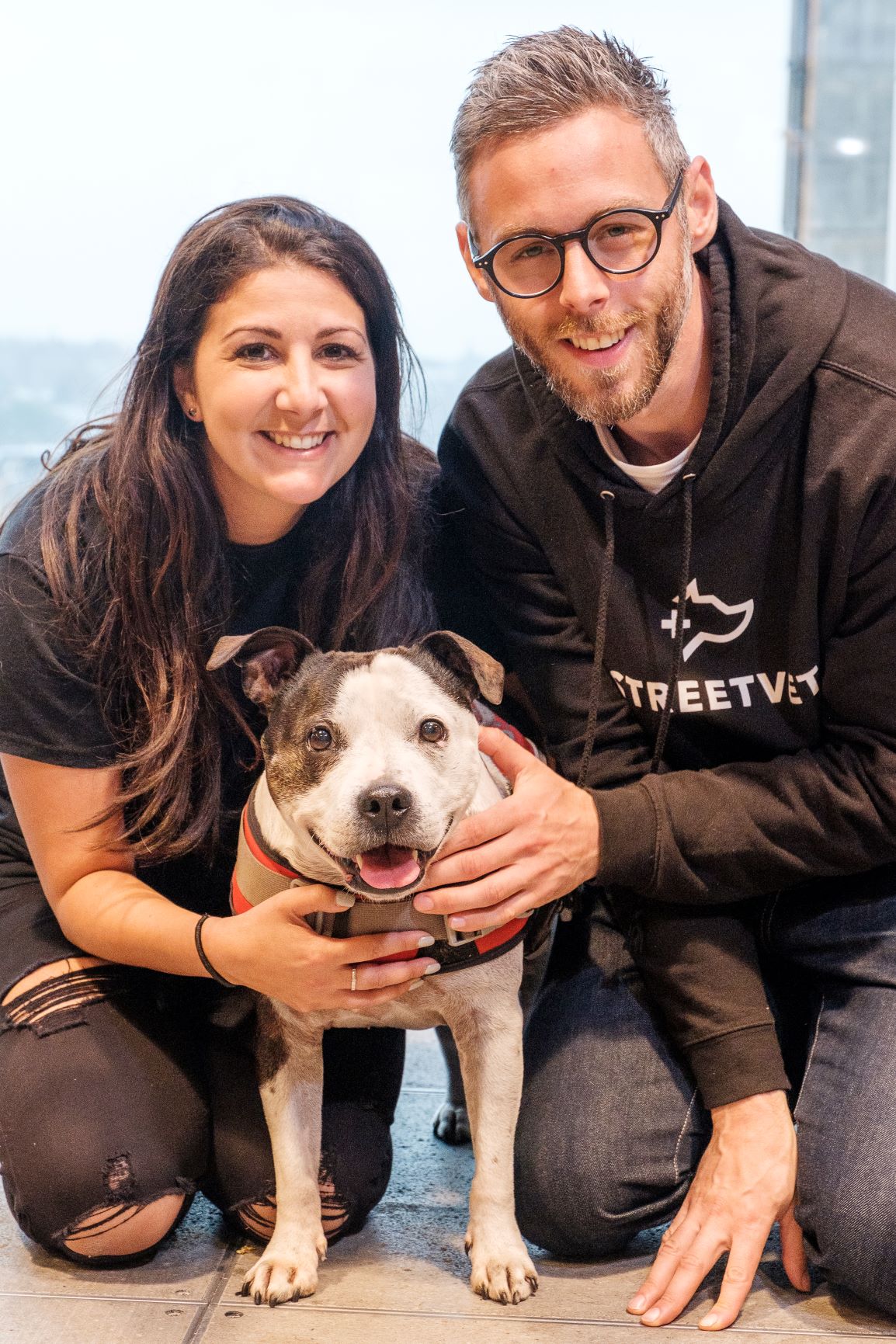 StreetVet currently provides free veterinary care to the pets of people experiencing homelessness in 16 towns and cities across the UK. Clients range from dogs and cats to a rabbit and ferret. StreetVet will be able to open in Aberdeen, thanks to local vets and vet nurses giving their time and resources to the charity.
Jade Statt, co-founder of StreetVet, who qualified as a vet from Glasgow Vet School in 2002, explains the charity's origins and purpose: "The concept of StreetVet was born when I met a homeless man and his dog on a night out in 2016. I was talking to him about his unconditional love for his pet and his fears of losing her. Having recently lost my own dog Oakley to cancer, his worries resonated with me and I felt frustrated that I couldn't use my veterinary skills to help them. I kept thinking 'How would I feel if this was Oakley?'.
"I had always wanted to volunteer my vet skills and after teaming up with my co-founder Sam Joseph the concept of StreetVet was born. We exist to help support and preserve the special human-animal bond – something all pet owners can identify with."
In 2018-19, it was reported homelessness was at one of its highest levels in Aberdeen over the past decade, with 1,629 people applying for accommodation in the city. It is estimated that 10% of people experiencing homelessness have pets – clearly demonstrating the need for StreetVet's services.
COVID-19 has sadly further impacted homelessness nationally, with over half of frontline services seeing a rise in homelessness in the wake of the pandemic. In its other locations, StreetVet has also seen demand for its services rise between 20 and 50% since March.
Anne Lawson, BVMS MRCVS who is one of the local vets providing their time and resources to StreetVet added: "We're delighted to join the StreetVet team to enable people experiencing homelessness in our city to access veterinary care for their animals. Pets help to support people's mental wellbeing and provide unconditional love."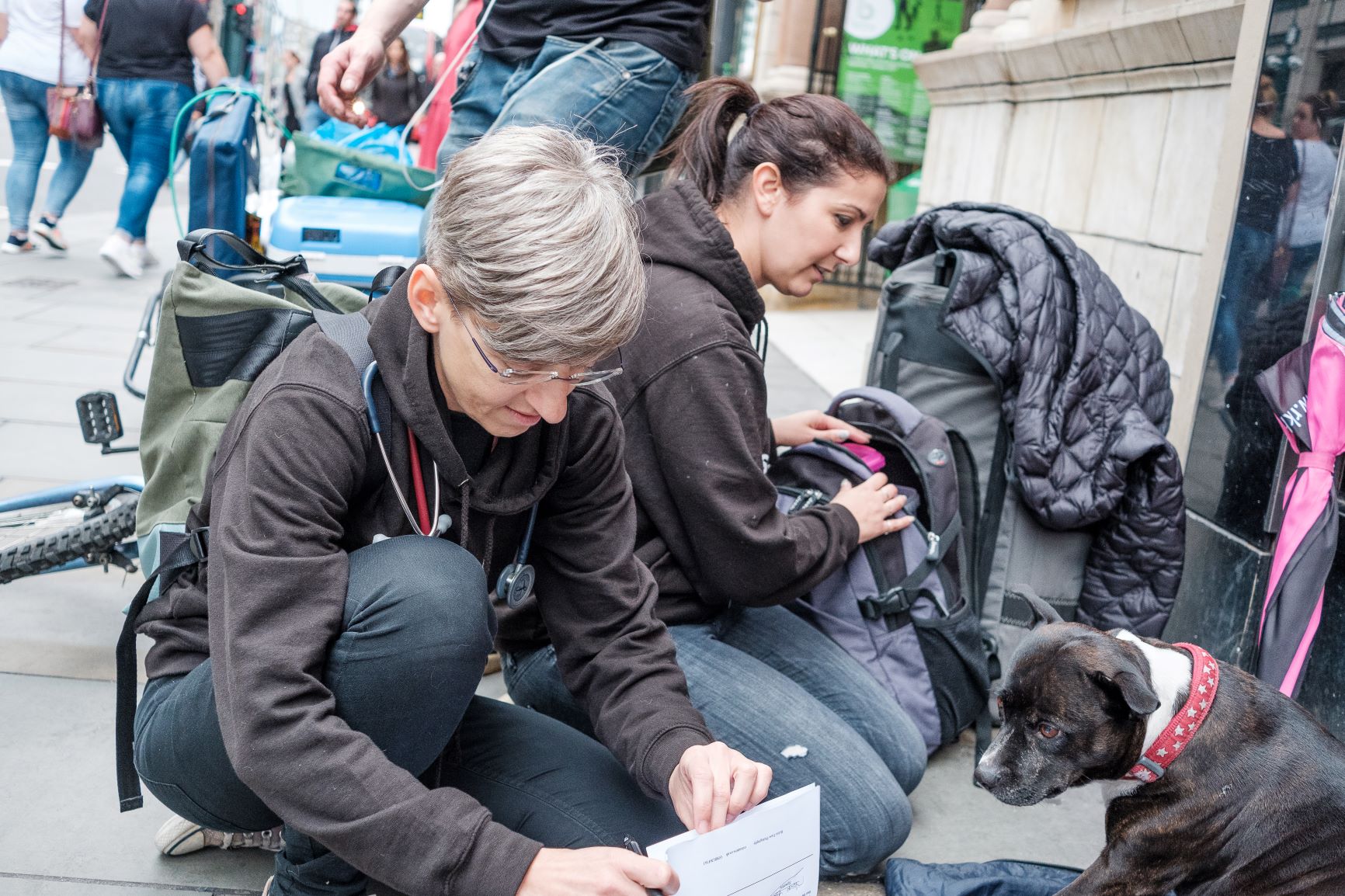 Lynda Reid-Fowler, community services lead for Aberdeen Cyrenians, commented: "Our service users are overjoyed that their beloved pets will now be able to access much needed services. The close companionship and reassurance of a pet for people experiencing crisis cannot be underestimated, and care of their animals is vital in supporting our service users' needs. We're very grateful to StreetVet and their wonderful volunteers for offering this care."
StreetVet's services usually include treating pets on the street, as well as arranging for free transportation to veterinary surgeries for more detailed tests and treatment. During the current pandemic, services are being provided in a socially distanced manner.
In addition to the veterinary services StreetVet provides, the charity also has a longer-term mission to launch a pet-friendly hostel accreditation scheme, which will enable people experiencing homelessness to be housed with their pets.
Currently only around one in ten hostels accept pets - and often only one pet per property. This new initiative – The StreetVet accredited Hostel Scheme - accredited its first hostel in November and is now looking for other hostels to join the scheme. It will help more hostels welcome more pets and their owners with policies, advice and support and by providing accreditation to hostels that meet the pet-friendly standard. The charity's ambition is to raise enough money to roll- out the scheme across the UK, which would mean thousands of people experiencing homelessness and their pets can get off the streets.
Jade explained: "Many people experiencing homelessness currently face an impossible choice: be housed but give up their pet or stay out in the elements and keep their companion. We want to change this by creating pet-friendly, StreetVet-accredited hostels. This will mean people and pets can stay together and be given the chance to rebuild their lives."
StreetVet Aberdeen would like to pass on their heartfelt thanks to the generous members of the public who have already kindly donated and bought items from their Amazon Wishlist; unfortunately, sender details from Amazon are not disclosed so the charity is unable to thank everyone individually but every single donation is hugely appreciated.