Aberdeen Cyrenians receives donation from Harbour Energy to help residents facing crisis
Oil and gas company Harbour Energy is delivering life-saving change for vulnerable people in the north east of Scotland thanks to a significant donation to local charity Aberdeen Cyrenians.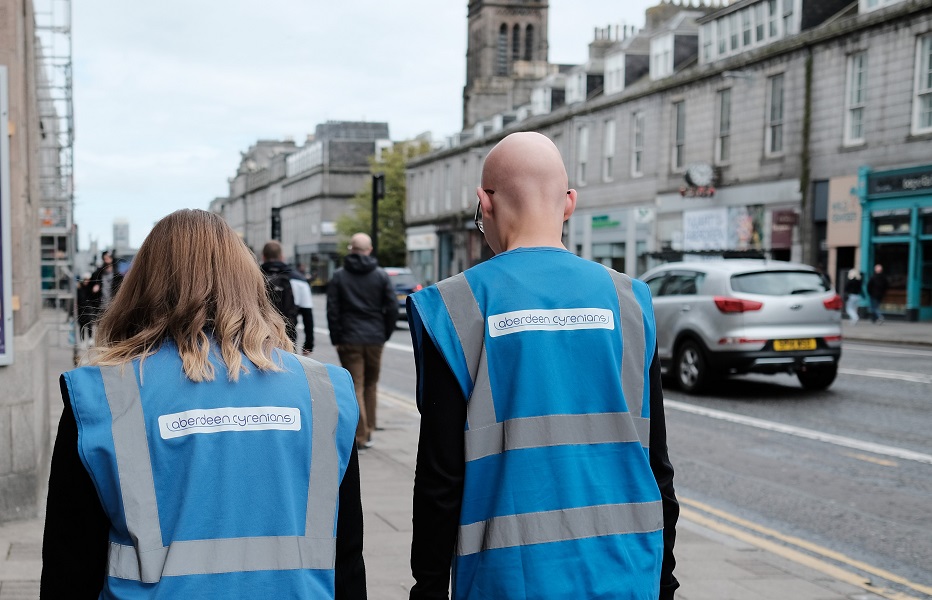 The charity has experienced a substantial increase in demand due to the coronavirus pandemic, supporting vulnerable people with access to vital supplies, safety from abuse, and support for those affected by homelessness, poverty, trauma, addiction and mental health challenges.
Before merging to form Harbour Energy, both Chrysaor and Premier Oil made considerable donations to Aberdeen Cyrenians to support people in the city to survive and recover from the ongoing crisis.
Over the past year, Aberdeen Cyrenians has experienced an over 600% rise in demand for its services as increasing numbers face unemployment, experience violence and trauma from being locked in with an abuser, and many more suffering mental health and addiction issues due to loneliness and isolation.
The donation made by Harbour Energy will allow Aberdeen Cyrenians to continue carrying out the lifesaving support provided to people facing crisis in the north east.
Emma Bellu, fundraising and communications manager, said: "We are so grateful for the donation made by Harbour Energy, especially after the devastating year we have all faced.
"We know that the pandemic has caused extreme hardship and challenges for so many, particularly those in our community who have been or currently are in vulnerable situations. We could not be more appreciative to all the individuals and organisations who have continued to donate to build recovery for those experiencing crisis.
"Our services have continued to run throughout lockdown. Through combining remote support, providing digital enablement to stay in contact, delivering essentials to reduce financial stresses and triggers, creating online groups to continue emotional support, and where necessary, providing socially-distanced support face-to-face.
"The donation made by Harbour Energy will go towards the ongoing costs of running key services such as Direct Access, a service that supports anyone facing crisis, whether they are at a tipping point or feeling completely overwhelmed, where they can access essential items as well as advice and support from our team; and our Ending Violence and Abuse Aberdeen (EVAA) service that supports people facing violence or abuse in their homes.
"Our EVAA service for example is currently supporting around 94 service users with a growing waiting list of people requiring our help.
"Many people may think with restrictions easing and life going back to 'normal,' that means less people needing support and less demand, but this is not the case.
"Our Direct Access service has already seen a growing rise in people needing emotional and financial support. The pandemic has led to an 82% rise in Universal Credit claims in Aberdeen, a 60% increase in unemployment, and over 250 cases for eviction waiting in the courts. Our Direct Access service really is a lifeline for people who are struggling and threatened with homelessness within our community.
"The support we offer gives people a helping hand through incredibly difficult and overwhelming circumstances and helps them overcome isolation and build recovery so that they can flourish again."
Ms Bellu added: "We'd like to again say a massive thank you to Harbour Energy for allowing us to continue supporting those in need during this challenging time."