Aberdeen tower block listing appeal to be heard within weeks
Aberdeen City Council's appeal against a decision to award protected status to eight blocks of 1960s high-rise flats could be resolved within weeks.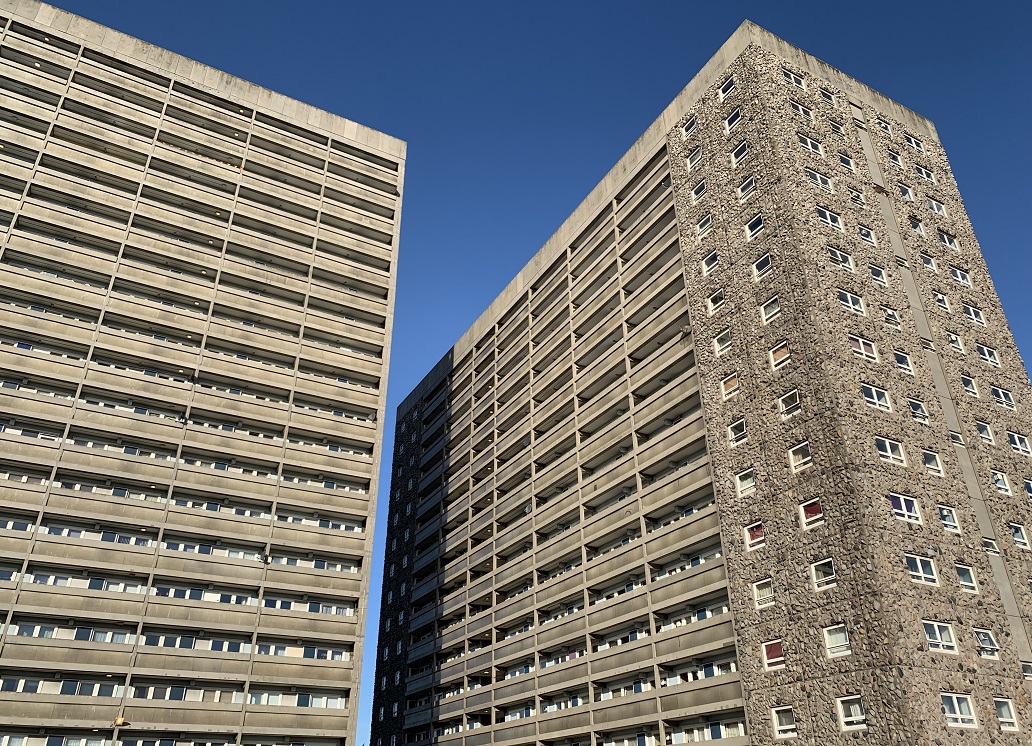 Historic Environment Scotland (HES) granted A-listed status back in January to Gilcomstoun Land, Porthill Court, Seamount Court, Virginia Court, Marischal Court, Thistle Court, Hutcheon Court, and Greig Court following consultation with residents, local stakeholders and members of the public.
HES said the eight towering examples of post-war architecture, which have dominated the skyline of the granite city for 60 years, help tell the story of post-war Scotland.
The move means they have the same protected status as buildings such as Marischal College and the Music Hall.
Aberdeen City Council described the listing at the time as "simply ridiculous" and said the decision would hamper its efforts to modernise the buildings. Residents are also concerned the status will prevent them from making the simplest improvements to their homes.
Having sought legal advice for the possibility of a judicial review, the local authority then lodged an appeal with the Scottish Government, giving ten reasons it believes the buildings should not have enhanced protection.
The appeal process was paused in May to allow the council to build its appeal.
Now public documents show the Planning and Environmental Appeals Division (DPEA) hope to have made a decision on the appeal by November 8.
HES said the block were of "outstanding importance" to Scotland's history, with the organisation describing them as "some of the finest examples of social housing Scotland". It has also claimed the decision to grant protected status would "present significant challenges for the council as corporate landlord", as well as the negative public view of the buildings in the city.
Further claims state the designation will have a "critical impact on the economic development" of the sites, and that it will cause "unreasonable additional costs".
A HES spokesman said: "In January, HES listed eight multi-storey buildings in Aberdeen at Category A in recognition of their outstanding architectural and historic interest.
"We are aware that Aberdeen City Council are appealing the decision to list these buildings. The appeals are now with the DPEA division of the Scottish Government, and we await their decision."