Aberdeen welcomes ministerial visit to properties renovated for long-term use by refugees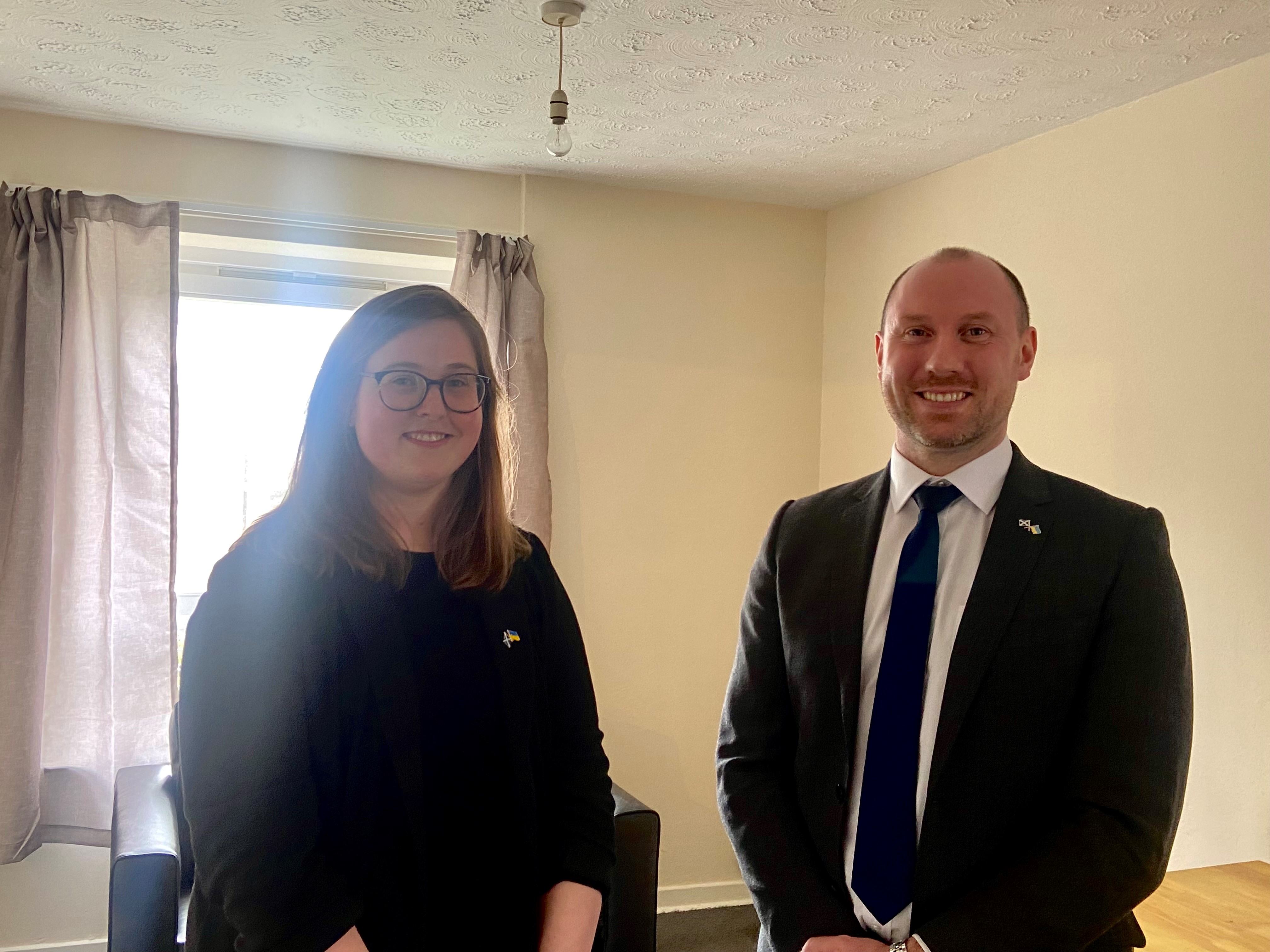 The minister with special responsibility for refugees from Ukraine Neil Gray visited council properties in Aberdeen that are being brought back into use to help support those fleeing conflict in Ukraine.
Aberdeen City Council secured £6.15 million from the Scottish Government's Longer Term Resettlement Fund to refurbish up to 500 empty properties for people displaced by war.
The first occupants were resettled before Christmas 2022 and the renovation work is expected to be finished on all properties by April 2024 with 250 currently completed.
Mr Gray also heard from families who have resettled in the city.
The Minister said: "I'm delighted to see the progress Aberdeen City Council has made in refurbishing properties to support displaced people from Ukraine. It was also a pleasure to meet with the families who are resettling in the city.
"The Scottish Government is keen to continue working closely with the Council to successfully complete the project and settle displaced families from Ukraine into these additional homes. The lessons learned from this project have already been applied to other areas where councils are bringing void properties back into use and I am grateful for the creative and proactive approach the council has taken."
Mr Gray was joined on his visit by Councillor Miranda Radley, convener of Communities, Housing and Public Protection Committee.
Councillor Radley said: "We are delighted to join the Minister with Special Responsibility for Refugees from Ukraine, Neil Gray, to see the progress that has been made in assisting people from Ukraine who have been displaced by conflict.
"Over 2000 Ukrainian nationals have been assisted through the accommodation and support provided in Aberdeen, and the city has become a place where individuals and families who have been forced to leave their homes can rebuild their lives and make a new home in the city."