Aberdeen working to minimise pandemic's impact on deadlines and costs to city building projects
Officers are working with contractors to mitigate the financial implications and timescale delays incurred on Aberdeen City Council's capital investment projects, councillors heard this week.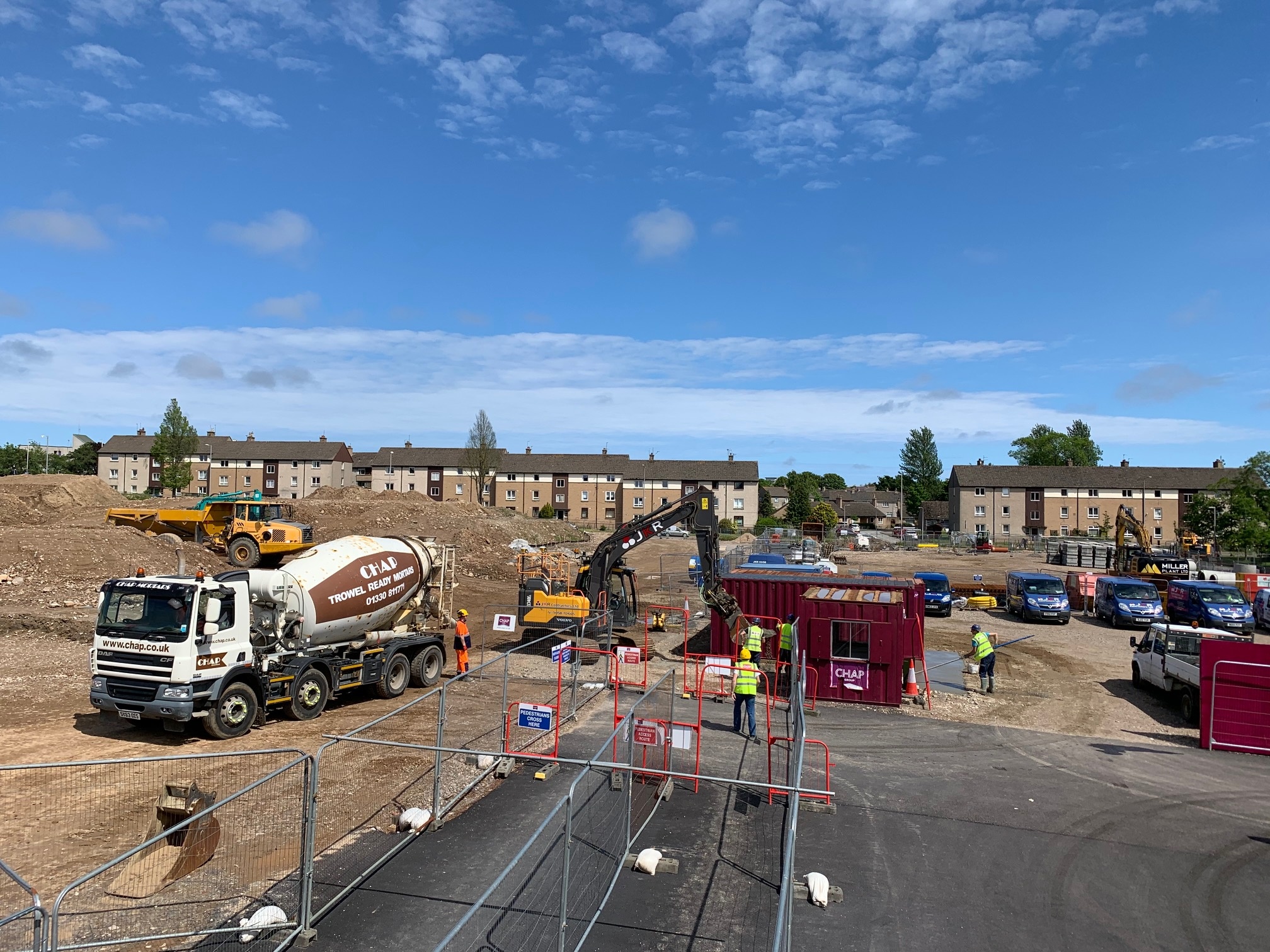 The local authority's capital programme committee was updated on the progress of capital investment projects and the impact of the COVID-19 pandemic on deadlines and costs.
Members were informed that while individual project delay and additional costs can be expected as a result of the initial two month UK-wide construction lockdown that took place from March 23, the council has committed to deliver the projects as quickly as possible.
Among the projects affected has been Aberdeen's council house building programme; the largest undertaken by the council in over 50 years.
Contractors resumed work in line with Scottish Government guidelines on safety in July.
The ambitious plans to build 2,000 new council homes were progressing well until the pandemic halted work at the Summerhill and Wellheads construction sites resulting in approximately 12 weeks of inactivity. Good progress was reported on both sites since the resumption of work. Almost 200 new homes at Smithfield and Manor Walk had already been built.
A total of 369 housing units are earmarked for the site of the former Summerhill Academy and a further 283 homes at Wellheads Road in Dyce.
Committee convener, Councillor Marie Boulton, said: "I was pleased to hear that progress is once again being made on our capital projects despite the obvious impact of Covid-19 which no one could have anticipated when construction began.
"We recognise and accept that completion deadlines will inevitably be delayed and additional costs incurred as a result. However, I would like to thank our officers who are working hard to minimise the impacts of the pandemic in delivering these hugely important projects as quickly and efficiently as possible".
Aberdeen City Council plans to build more new homes at Tillydrone, Kincorth, Craighill and Greenferns which will adopt the building industry's gold standard wherever practical and where site capacity allows.