Aberdeenshire Community Food Fund opens for applications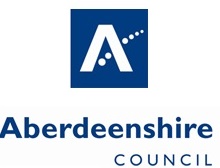 A new Aberdeenshire Community Food Fund has opened for applications.
Aberdeenshire Council has made funds available to support local projects tackling food security in north-east communities as a result of the COVID-19 pandemic.
North Aberdeenshire Foodbank recently reported a 75% increase in the number of people fed this year compared to the same timeframe from the start of April to mid-May in 2019 which included a 69% increase in adults and a staggering 90% increase in children.
Ellon and District has posted the largest increase in food support with a 540% rise, with Inverurie showing a 183% increase and Peterhead South and Cruden 148%.
The Aberdeenshire Community Food Fund is for community or resilience groups seeking funding to tackle food security such as constituted groups, registered charities or partnerships involving local organisations with a constituted body as lead partner.
It is not available to individuals or private organisations operating as a business to make a profit.
Aberdeenshire Council, in association with housing associations, employability services and other partners, has developed a new food strategy which is looking at not only the use of foodbanks, but access to good quality affordable food, community allotments and gardens to support our communities.
The council has been allocated just over £1 million for its wider Food Fund from a nationwide Scottish Government allocation of £30m.
The initiatives will address food insecurity for those families and households experiencing poorer socio-economic outcomes or address health barriers and enable a continued response to the needs of communities during transition and recovery.
Applications to the Aberdeenshire Community Food Fund will be assessed by the local area managers office and funds will be allocated on a first-come, first-served basis. If approved, funds will be awarded within 20 working days of the application being made.