Aberdeenshire Council agrees council tax and housing rents for coming year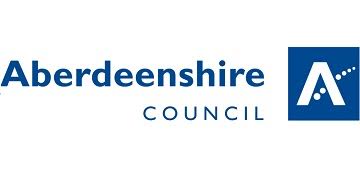 Aberdeenshire Council met and agreed Council Tax rates and housing rents across the region for the coming year today.
By law, members have to set rates before March 11, allowing time for any changes to be applied from 1st April. Today at Full Council the issue of rates was discussed and set.
The Scottish Government recently offered to compensate councils who choose to freeze their rates. Aberdeenshire members agreed to freeze the Council Tax rate this coming year. That would mean an average Band D household will remain a £1,300.
An amendment was proposed to freeze the tax, on the condition that an assurance was given by the Scottish Government within a week, that the £4.715 million offered to the council in return for a Council Tax freeze would be a recurring commitment, to protect the council's financial position in future years.
Members voted for the original motion to freeze rates, but the leader did acknowledge that discussions about the future position are and would continue to be held through COSLA.
Speaking at the meeting today, council leader Andy Kille, said: "This decision today is a reflection that we do understand the position that people are now in. It is some good news and will hopefully be well received.
"Of course, this is not to say that the next few months won't be without their challenge. Council services are going to change – they need to. The world is changing, and we need to change with it. The uncertainty of our financial position from one year to the next makes budget setting difficult, and our ability to forecast on a longer basis has also been impacted by the pandemic.
"However, I am confident that setting Council Tax today provides clarity and reassurance for the people of Aberdeenshire, and allows us all to plan for the year ahead."
It was also today agreed that average weekly rents for council housing should increase only at the rate of inflation this year, meaning a 2.8% rise from April 1. This will see the average weekly rent increase by £2.29; a rise from £81.82 to £84.11.
The approach, taking account of the impact of COVID-19, replaces previously agreed plans that would have seen the inflationary rise coupled with an additional 2.5% (5.3% in total).
The revised approach follows consultation with tenants and a recommendation from communities committee to limit the increase.
At today's meeting, it was also agreed that annual reviews of council rents will take place from next year.
Councillors also approved the Housing Revenue Account budget for 2021/22, which includes £14.7m for the maintenance of housing stock, and an expected £63m of income from rents and charges.
Speaking at the meeting, Councillor Anne Stirling, communities committee chair, said: "We have sought to reduce rent rises as much as we can this year. We are very aware that we have an increasing number of tenants who have had their incomes squeezed and I hope our decision today will help to lessen the impact of the current pressures.
"I would like to give thanks to all of those who work across housing and building standards. The move to virtual ways of working and the ability to adapt and utilise innovative technology has been incredible. The Housing Service deals with a great deal of crisis but this past year has been a year like no other and the officers have risen to the challenge."
The wider council budget for the coming year will be set at a special meeting of Full Council next month.